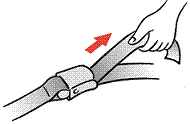 Archives
February 2006
March 2006
April 2006
May 2006
June 2006
July 2006
August 2006
September 2006
October 2006
November 2006
December 2006
January 2007
February 2007
March 2007
April 2007
May 2007
June 2007
July 2007
August 2007
September 2007
October 2007
November 2007
December 2007
January 2008
March 2008
April 2008
May 2008
June 2008
July 2008
August 2008
September 2008
October 2008
November 2008
December 2008
January 2009
February 2009
March 2009
April 2009
May 2009
June 2009
July 2009
August 2009
September 2009
October 2009
November 2009
December 2009
January 2010
March 2010
April 2010
May 2010
June 2010
July 2010
August 2010
September 2010
October 2010
November 2010
December 2010
January 2011
February 2011
March 2011
April 2011
May 2011
June 2011
July 2011
August 2011
September 2011
October 2011
November 2011
December 2011
January 2012
March 2012
June 2012
July 2012
August 2012
September 2012
October 2012
December 2012
February 2013
March 2013
May 2013
July 2013
January 2014
February 2014

Name: Melissa
About Me
Countries Visited (not including Turnarounds): Australia, Austria, Azerbaijan, Belgium, Bosnia & Herzegovina, Brazil, Canada, China, Czech Republic, Denmark, Estonia, Finland, France, Germany, Ghana, Great Britain, Greece, Iceland, India, Italy, Japan, Kenya, Latvia, Libya, Lithuania, Malaysia, Malta, Mauritius, Moldova, Monaco, Morocco, Netherlands, New Zealand, Nigeria, Norway, North Korea, Philippines, Romania, Russia, Singapore, Senegal, Serbia, Seychelles, South Africa, South Korea, Spain, Sri Lanka, Sweden, Switzerland, Tanzania, Thailand, Tunisia, Turkey, Uganda, United Arab Emirates, United States, Vatican City
My Perfect Day in -
London | Perth | Sydney | Melbourne



Site Feed -
http://tampaxtowers.blogspot.com/atom.xml



My Email -
tampaxtowers[at]gmail[dot]com



My Facebook -
Tampax Towers



My Twitter -
@melissaecholima



Links -
Airline Crew.net
Airline Uniforms
Airline Meals
Seatguru - Most Comfy Seats On Any Airline
Trip Advisor
Airtoons
pprune.org - Pilot's rumour network



Friends -
Kangaroo with a Sweet Tooth
Kronicles of Kris
The Adventures of Alle Malice
Joel's trek across Asia/Europe in a Hilux
Phil's Wine Site



Blogs I read -
Tray Table
Airboy
Lifehacker
I Can Has Cheezburger
The Flying Pinto
Girl on Raw
Things Bogans Like
Bobby at Up, Up and a Gay
Straight Guy in the Queer Skies



Credits -
Skin by Falter
BlogSkins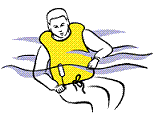 Latest Updates
Tuesday, February 08, 2011
Believe it or not, today marks the official 5 year anniversary of Tampax Towers, my lovely writing home!
To be honest with you all, I never for a minute expected it to last this long. I thought it would be just a hobby that would die off with a lack of posts, destined for blog purgatory like many other attempts in the past by many of my colleges and fellow hosties.
So just a few statistics for you all –
Top 3 commented posts – My Mother, Italy Extravaganza, Quick Update - Leave, Ramadan, Hours, bleh!
Top commenters (minus the Anonymous tag) – Traytable, Sodwee, RinusRunning, AviationCrazy and Girl On Raw
Total comments – 999 - just short of the thousand mark!

Total hits, since I started adsense years ago – 275448
Technorati Authority – 104. Which ranks as 71708 most visited site listed in their system. Not too shabby!
Total Emails (Since November 2009) – 201 (Keep them coming guys and gals!)
Total Blogger meet ups - 4!
Number of crew who actually have come up to me at work and said "Are you the blogger? I was reading your site before I joined!" or words to that effect - 9, the most recent being just 8 days ago whilst I was in training college for my safety recurrent. A big hello to Sam, if you're reading this :-)
In 5 years of being a flight attendant...
I've gone through 3 bottles of red nail polish, 8 bottles of clear polish, 7 bottles/compacts/sticks of Foundation, 14 tubes of Mascara. I cannot tell you how much red lipstick I've consumed... It must amount to something similar to a truckload...

Survived 6 flatmates
Only had 4 flights where the delays were over 3 hours. Pretty amazing that is!
Operated one flight that actually made it onto CNN (but that's all you're getting out of me for the moment!)
Gone through 4 sets of uniform and am currently on my second set of luggage.
Had on board some cool famous people, including Angelina Jolie, Natalie Imbruglia, Salman Khan, Fraser Gehrig, Alan Fletcher Myriam Fares and Mostafa Shaban.
Worked at 6 Business Promotion Events and met even more famous people, including Michael Schumacher, Tiger Woods, Henrick Stenson, Ernie Els, Michael Campbell, Greg Norman, Richard Quest, Franz Beckenbauer, Jane Turner and Gina Riley. Also saw Alan Fletcher AGAIN during another promo event, I swear I think he's stalking me... probably because I stopped watching Neighbours 5 years ago...

And some highlights of my Dubai Journey -
The best part about flying! The layovers I spend in countless cities all over the world - including, but not limited to, New York, San Francisco, London, Paris, anywhere in Italy, Hamburg, Vienna, Moscow (despite my crazy flights), Bangkok (for a little reminder of my heritage), anywhere in Japan, Auckland and Singapore.

My nephew being born - isn't he cute?
Learning German, and getting enough flights to the region so I can practise. Wish I could say the same about my Japanese
Making an effort to spend my annual leave in places where I hadn't been previously, such as Prague, Amsterdam, Brussels, Tallinn, Finland and Stockholm.

Spending leave last year in Oslo for Eurovision – By far the highlight of my 5 years, and meeting some fellow Aussies who are as passionate about the contest as I am, whilst also getting interviewed by ABC Norway, Nic and BBC Australia about what it's like to be a Aussie Euro-phile living in the Middle East. The downside to attending the Oslo contest is that now I'm totally hooked on it, I can't give up on this years contest in Dusseldorf!
So what can we expect over the next 5 years? Not a whole lot different I imagine. I have no desire to leave the job, I enjoy it too much! I would like to see myself concentrate on the blog a bit more, especially regarding a redesign, but alas my HTML knowledge has gone seriously downhill since studying it at university.
But to cap off an amazing 5 year journey, I just wanted to say one big massive THANK YOU to everyone who has ever linked to, read, commented, sent emails to, recommended and sought this blog for advice or juicy gossip. Without your constant support I would definitely have not been able to keep it operable for as long as I have. I can reassure you all that my years of banging knees with the meal and bar cart are still fun and enjoyable and I'm not going anywhere...
Here's hoping to the next few years of shenanigans!
Images courtesy of FashionPeach, N. Bruce
Labels: Airline Stuff, Around Dubai, Eurovision, Galley Gossip, Layovers, Random Thoughts
13 comments