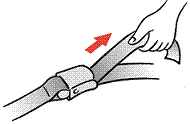 Archives
February 2006
March 2006
April 2006
May 2006
June 2006
July 2006
August 2006
September 2006
October 2006
November 2006
December 2006
January 2007
February 2007
March 2007
April 2007
May 2007
June 2007
July 2007
August 2007
September 2007
October 2007
November 2007
December 2007
January 2008
March 2008
April 2008
May 2008
June 2008
July 2008
August 2008
September 2008
October 2008
November 2008
December 2008
January 2009
February 2009
March 2009
April 2009
May 2009
June 2009
July 2009
August 2009
September 2009
October 2009
November 2009
December 2009
January 2010
March 2010
April 2010
May 2010
June 2010
July 2010
August 2010
September 2010
October 2010
November 2010
December 2010
January 2011
February 2011
March 2011
April 2011
May 2011
June 2011
July 2011
August 2011
September 2011
October 2011
November 2011
December 2011
January 2012
March 2012
June 2012
July 2012
August 2012
September 2012
October 2012
December 2012
February 2013
March 2013
May 2013
July 2013
January 2014
February 2014

Name: Melissa
About Me
Countries Visited (not including Turnarounds): Australia, Austria, Azerbaijan, Belgium, Bosnia & Herzegovina, Brazil, Canada, China, Czech Republic, Denmark, Estonia, Finland, France, Germany, Ghana, Great Britain, Greece, Iceland, India, Italy, Japan, Kenya, Latvia, Libya, Lithuania, Malaysia, Malta, Mauritius, Moldova, Monaco, Morocco, Netherlands, New Zealand, Nigeria, Norway, North Korea, Philippines, Romania, Russia, Singapore, Senegal, Serbia, Seychelles, South Africa, South Korea, Spain, Sri Lanka, Sweden, Switzerland, Tanzania, Thailand, Tunisia, Turkey, Uganda, United Arab Emirates, United States, Vatican City
My Perfect Day in -
London | Perth | Sydney | Melbourne



Site Feed -
http://tampaxtowers.blogspot.com/atom.xml



My Email -
tampaxtowers[at]gmail[dot]com



My Facebook -
Tampax Towers



My Twitter -
@melissaecholima



Links -
Airline Crew.net
Airline Uniforms
Airline Meals
Seatguru - Most Comfy Seats On Any Airline
Trip Advisor
Airtoons
pprune.org - Pilot's rumour network



Friends -
Kangaroo with a Sweet Tooth
Kronicles of Kris
The Adventures of Alle Malice
Joel's trek across Asia/Europe in a Hilux
Phil's Wine Site



Blogs I read -
Tray Table
Airboy
Lifehacker
I Can Has Cheezburger
The Flying Pinto
Girl on Raw
Things Bogans Like
Bobby at Up, Up and a Gay
Straight Guy in the Queer Skies



Credits -
Skin by Falter
BlogSkins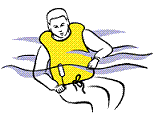 Latest Updates
Saturday, March 07, 2009
So onto my very first trip to Canada! And believe it or not the first thing I did was book a tour to Niagara Falls - as close to the US Border you can get. To be honest I had only planned on buying some ice skates whilst in Toronto and decided on a whim to book a tour when I arrived at the hotel. After spending my first few hours in Canada getting my skates fitted, I got some much needed rest and headed out on a 1.5hr drive to the Falls with some of the other crew.
Whirlpool of Niagara Falls, though the trees are in the way somewhat.
So cold! Was about -5 degrees Centigrade at the time.
Shipwrecked boat stuck in the rapids. It's never gonna move.
Skyline view of the Fallsview area, which is very Vegas-like with high-rises and neon signs.
Marc helping out the tour guide with cleaning.
Budding photographer Ryan trying to get a good shot in.
View of the Horseshoe falls from the observation platform at Journey Behind The Falls
Icicles!
Bridal Veil Falls
Ryan, Audrey and Marc getting up to mischief.
During the summer you'd be all wet from the shower of the Horseshoe falls. Now all you see from the tunnels is ice, ice and more ice.
Obligatory tourist shot in front of the Horseshoe falls.
That big ice cake doesn't look particularly inviting
Big steam cloud in front of the Horseshoe falls, viewed from Table Rock.
Marc showing Audrey and I how snowballs are done
Niagara Falls looking quite pretty all iced up
The Living Water Wayside Chapel at Niagara-on-the-Lake, with seating for 6 people and parking for 4. Too cute!
The day was pretty full on - 1.5 hr drive to the falls from Toronto, then to the whirlpools, Journey Behind The Falls, to lunch, to Niagara-on-the-Lake, then to Lakeview winery to try Icewine, then the 1.5hr journey back to the hotel. I normally don't drink wine but the tasting convinced me to buy a bottle of Icewine which at $19.99 CAD is a bargain apparently(?).
Will post more photos from Toronto in a short while, have been a little distracted lately with the move and packing amongst other things. :-)
Labels: Layovers
19 comments