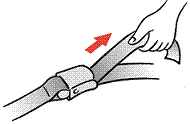 Archives
February 2006
March 2006
April 2006
May 2006
June 2006
July 2006
August 2006
September 2006
October 2006
November 2006
December 2006
January 2007
February 2007
March 2007
April 2007
May 2007
June 2007
July 2007
August 2007
September 2007
October 2007
November 2007
December 2007
January 2008
March 2008
April 2008
May 2008
June 2008
July 2008
August 2008
September 2008
October 2008
November 2008
December 2008
January 2009
February 2009
March 2009
April 2009
May 2009
June 2009
July 2009
August 2009
September 2009
October 2009
November 2009
December 2009
January 2010
March 2010
April 2010
May 2010
June 2010
July 2010
August 2010
September 2010
October 2010
November 2010
December 2010
January 2011
February 2011
March 2011
April 2011
May 2011
June 2011
July 2011
August 2011
September 2011
October 2011
November 2011
December 2011
January 2012
March 2012
June 2012
July 2012
August 2012
September 2012
October 2012
December 2012
February 2013
March 2013
May 2013
July 2013
January 2014
February 2014

Name: Melissa
About Me
Countries Visited (not including Turnarounds): Australia, Austria, Azerbaijan, Belgium, Bosnia & Herzegovina, Brazil, Canada, China, Czech Republic, Denmark, Estonia, Finland, France, Germany, Ghana, Great Britain, Greece, Iceland, India, Italy, Japan, Kenya, Latvia, Libya, Lithuania, Malaysia, Malta, Mauritius, Moldova, Monaco, Morocco, Netherlands, New Zealand, Nigeria, Norway, North Korea, Philippines, Romania, Russia, Singapore, Senegal, Serbia, Seychelles, South Africa, South Korea, Spain, Sri Lanka, Sweden, Switzerland, Tanzania, Thailand, Tunisia, Turkey, Uganda, United Arab Emirates, United States, Vatican City
My Perfect Day in -
London | Perth | Sydney | Melbourne



Site Feed -
http://tampaxtowers.blogspot.com/atom.xml



My Email -
tampaxtowers[at]gmail[dot]com



My Facebook -
Tampax Towers



My Twitter -
@melissaecholima



Links -
Airline Crew.net
Airline Uniforms
Airline Meals
Seatguru - Most Comfy Seats On Any Airline
Trip Advisor
Airtoons
pprune.org - Pilot's rumour network



Friends -
Kangaroo with a Sweet Tooth
Kronicles of Kris
The Adventures of Alle Malice
Joel's trek across Asia/Europe in a Hilux
Phil's Wine Site



Blogs I read -
Tray Table
Airboy
Lifehacker
I Can Has Cheezburger
The Flying Pinto
Girl on Raw
Things Bogans Like
Bobby at Up, Up and a Gay
Straight Guy in the Queer Skies



Credits -
Skin by Falter
BlogSkins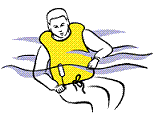 Latest Updates
Tuesday, July 31, 2007
Right, so after arriving into Dubai from my London flight (which was REALLY bad) I had less than 9 hours to get ready. (Well, there was less than 9 hours between the arrival time of the London flight and the departure of the Vienna flight, so in reality, taking into account it took DXB a whopping 1.5 hours to locate my suitcase, I had about 6 hours to myself in my apartment, 3 of which was spent sleeping) I was VERY tired, and considered calling sick, but alas upon reflecting on how little flying I had done, I needed the $$$ and operated the flight. Plus I'd never been to Vienna before.
It was worth going - even though it was pouring down (one of the locals had told us the previous week was 39 degrees Celcius, which didn't amuse us) the city was still amazing, so full of that European architecture you can only dream about living back home.
Went out with 2 of the crew, Stephanie and Laura, Steph was in the same position as me and had never seen the city before, whereas Laura had and just wanted a walk. The one thing I wanted to do most in the city was go to a classical music concert of some sort. My dad brought me up on classical music, and yeah many high school years were spent practicing Beethoven on the piano. Steph was keen, but Laura wasn't, so I was glad that someone actually wanted to go.
Steph and I under our umbrellas

The Stephansdom on the Stephansplatz.
The Hofburg Palace, home of the Habsburg emperors until early last centry. And also where the concert was being held.

The amazing stage (actually the entire building was very plush and in very good condition)

Percussionist getting cheeky with the conductor
So, after an amazing month of flights, I'm now on Reserve until mid-September. I go back to Perth for 2 weeks, and I have another Business Promotion at the start of September, but I've already done one turnaround and things look to be headed in that direction. I remember my last reserve period, Karachi, Kuwait, Karachi, with a few BP events thrown in for good measure. Will keep you guys posted if I get anything half-decent.
Labels: Layovers
2 comments
Friday, July 27, 2007
One of the relatively unknown parts of our job is promotional representation. As we happen to be the face of the airline, we get called upon to go somewhere, and stand in photos, in uniform, representing the airline. I'd done a few events in Dubai, but this month I travelled to London for my first overseas gig. A group consisting of 2 Aussies and 2 Kiwis went, to represent the company at TOAST, which is the Australian Food and Wine Festival held in the UK. This year it was held in the gorgeous Fulham Palace, and having worked at these type of events before moving to Dubai, knew it was just an excuse for everyone to get drunk, and by day one it was certainly messy. My shoes were well and truly covered in mud, my stockings were splattered as well, and I wasn't even drinking! The grooming dept would have been less than impressed.
It was a very fun weekend, the only downside of which was that there was hardly any non-alcoholic beverages there, which made it hard to keep hydrated. The food however was amazing. Huge crowds on both days which was good to see.
Fulham Palace. It looks better in real life than it does in the picture.
The best part was that on the Australia day, Kath and Kim rocked up, and challenged two old Neighbours boys to a sandwich-making contest. (Blair McDonagh and Johnathon Dutton for those who can remember that long ago) I do have a photo with K&K, but I'm in uniform, so I'm not going to post it :-(
When all the

drunks

public had left, one of the prizes that hadn't been claimed was up for grabs by the crew, and after much deliberation we all decided that it should be decided by a Welly-throwing contest. The girls at the Mango Tree stall won, who gave me decent neck massages all weekend long. Turns out that they were all Thai, and when they found out I was half Thai, made the other crew jealous by giving me free ones now and then, and long ones. It was a cool weekend.

Labels: Work

0 comments

So here we are in Milano. One of the things that I should have done was see the Last Supper at 'Santa Maria delle Grazie', but sadly didn't even know it was in Milano until the day before in Florence, and then found out in Milano that you need to book tickets a few days in advance, which was a bit of a downer. It would have cut into my precious shopping time anyway.



The Duomo in the Milan City Centre
The most stunning shopping plaza I have ever seen, the Galleria Vittorio Emanuele. Houses Louis Vuitton, Gucci, Prada, and also a McDonalds
And inside the Galleria...

Next up is promotional work - they're sending me to London for TOAST which should be cool. And then after that is Vienna...

Labels: Layovers

0 comments

Sunday, July 15, 2007

So, on our second full day we all decided to go to Florence, as we had all heard great things about the place.

Packed with tourists, I guess if you wanted something romantic then Venice would be the way to go, but if you're interested in architechture and sculptures to die for, then this was the place. Yasmin decided to sit this one out, not that you'd notice, I didn't take any group shots!




The Baptism of Christ, by Andrea Sansovino, above the gates of paradise at the Battistero di San Giovanni

The Basilica di Santa Maria del Fiore. Absolutely stunning.

An octagonal building! You don't find these everywhere... Battistero di San Giovanni, said to be the oldest building in Fiorenze, in the Piazza del Duomo
Doors that seem to want to keep people out, found on the Santa Maria del Fiore

Palazzo Vecchio, and plenty of tourists.

Vanessa posing with the Rape of the Sabine Women, by Giambologna, at the Loggia dei Lanzi
The massive Piazza della Signoria, and where we had lunch...
At first I thought that his parents made him wear those sock with sandals, then I noticed that neither parent was doing it. So yeah, I know when I was was his age it was daggy, didn't know it was cool all of a sudden. Maybe I'm showing my age.
A replica of Michelangelo's David outside the Palazzo Vecchio, on the Piazza della Signoria. Didn't know where to find the original to be honest (But later found out it was at the Galleria dell'Academia, and that photos are, apparently, not allowed anyway)
Labels: Layovers, Random Thoughts
2 comments
Saturday, July 14, 2007
This month I was blessed with what is probably the most coveted flight in our network for crew to operate. For 1.5 years I've been bidding , and finally I scored the 4 day Milan. The flight over was heaven - 26 passengers on 42 seats, all other classes were chock-a-block. It is hard work, don't get me wrong, we had 2 services to do in 5.5 hours. But the cool crew and lovely passengers were a perfect start to things.

So what do you do with a 4 day Milan layover? Get out of Milan of course! I also bid for Venezia this month, but didn't get the flight, so I had to go during my stay.

The first thing we saw when we left the train station


The St. Maria in Nazaret


My new facebook profile photo


The gang in sunnies - Karmela (New Zealand), Paul (Australia), Vanessa (Argentina), Yasmin (Egypt) and myself.



The perfect day to go on a gondola...


A lot of people and not a lot of space


The stunning Basilica at the Piazza St. Marco


Only in Italy are the churches this gorgeous and well-decorated
A very crowded Piazza St Marco
You can't go to Venezia and not ride a gondola. From left, Karmela, me, Yasmin, Paul, Abigail (Philipines) and Vanesa


The Ponte de Rialto from the gondola
Where Marco Polo used to live, now an old opera house
Our driver, and in the background is the place (I think it's a prison but I'm not entirely sure) where Cassanova was held
Funny photo time - Abigail, Yasmin, Vanessa and Karmela
So, next post should be Florence and Milan. Blogger decided to be a pain to me today, this post alone taking 5 hours to complete from all the uploading I had to do. Enjoy and take care...
Labels: Layovers
4 comments