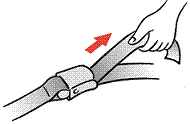 Archives
February 2006
March 2006
April 2006
May 2006
June 2006
July 2006
August 2006
September 2006
October 2006
November 2006
December 2006
January 2007
February 2007
March 2007
April 2007
May 2007
June 2007
July 2007
August 2007
September 2007
October 2007
November 2007
December 2007
January 2008
March 2008
April 2008
May 2008
June 2008
July 2008
August 2008
September 2008
October 2008
November 2008
December 2008
January 2009
February 2009
March 2009
April 2009
May 2009
June 2009
July 2009
August 2009
September 2009
October 2009
November 2009
December 2009
January 2010
March 2010
April 2010
May 2010
June 2010
July 2010
August 2010
September 2010
October 2010
November 2010
December 2010
January 2011
February 2011
March 2011
April 2011
May 2011
June 2011
July 2011
August 2011
September 2011
October 2011
November 2011
December 2011
January 2012
March 2012
June 2012
July 2012
August 2012
September 2012
October 2012
December 2012
February 2013
March 2013
May 2013
July 2013
January 2014
February 2014

Name: Melissa
About Me
Countries Visited (not including Turnarounds): Australia, Austria, Azerbaijan, Belgium, Bosnia & Herzegovina, Brazil, Canada, China, Czech Republic, Denmark, Estonia, Finland, France, Germany, Ghana, Great Britain, Greece, Iceland, India, Italy, Japan, Kenya, Latvia, Libya, Lithuania, Malaysia, Malta, Mauritius, Moldova, Monaco, Morocco, Netherlands, New Zealand, Nigeria, Norway, North Korea, Philippines, Romania, Russia, Singapore, Senegal, Serbia, Seychelles, South Africa, South Korea, Spain, Sri Lanka, Sweden, Switzerland, Tanzania, Thailand, Tunisia, Turkey, Uganda, United Arab Emirates, United States, Vatican City
My Perfect Day in -
London | Perth | Sydney | Melbourne



Site Feed -
http://tampaxtowers.blogspot.com/atom.xml



My Email -
tampaxtowers[at]gmail[dot]com



My Facebook -
Tampax Towers



My Twitter -
@melissaecholima



Links -
Airline Crew.net
Airline Uniforms
Airline Meals
Seatguru - Most Comfy Seats On Any Airline
Trip Advisor
Airtoons
pprune.org - Pilot's rumour network



Friends -
Kangaroo with a Sweet Tooth
Kronicles of Kris
The Adventures of Alle Malice
Joel's trek across Asia/Europe in a Hilux
Phil's Wine Site



Blogs I read -
Tray Table
Airboy
Lifehacker
I Can Has Cheezburger
The Flying Pinto
Girl on Raw
Things Bogans Like
Bobby at Up, Up and a Gay
Straight Guy in the Queer Skies



Credits -
Skin by Falter
BlogSkins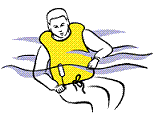 Latest Updates
Saturday, July 26, 2008

Well it's been a crap week. On Sunday my flatmate, Naomi, who shall now be known as Flatmate No. 5 told me she was moving out. She told me around midday, and was gone by 4pm. I'm a bit pissed off for many reasons. Firstly she gave me very little notice, which now means that due to the huge numbers of new crew moving to Dubai I had no chance whatsoever to find a flatmate to replace her. Secondly, I felt that I was more than accomodating to her. When she had a full on party (or as she put it, just a few mates over for drinks), and she had her stereo on so loud I struggled to hear the music on my laptop with my iPod speakers, I waited until 12 before I got out of my room to say something, which I thought was quite reasonable. Thirdly, when she had guys staying overnight (despite it being illegal here) I made myself scarce, and didn't say anything when things got too loud, just went to the gym or French Connection or whereever.

So I've been turning this into a positive. Went down to Ace hardware and bought 3 Litres of paint to redecorate my bedroom. The whole apartment is white walls, grey curtains and navy blue window frames - quite bland. And despite buying throws, and rugs, and painting some art to hang on the walls, it still lacked something. It took 2 days to finish painting my bedroom, and needed about 4-5 coats just to get the colour right. The result is well worth it though. I'll post pictures up one the transformation is complete. Now I'm trying to decide what to paint the living room.

Meanwhile I've just gotten my First Class roster for August, and I'm pretty excited. Have a Singapore-Brisbane, so more time at Sim Lim Plaza and Orchard Road spending my paycheck. Followed by a week in training college for First Class tests and practicals and such. Then I have my first New York and then Rome. Been waiting 6 months to be put on the US crew master list and yeah, I'm pretty stoked. But for the time being, I have to get back to studying...

Labels: Random Thoughts, Work

4 comments

Saturday, July 19, 2008

This is pretty hilarious - Brian Regan's take on Air Travel

Thanks to

Another Passport Stamp

for the link

Labels: Airline Stuff, Galley Gossip, Random Thoughts

2 comments

Sunday, July 13, 2008

So now on to Day 4 of my Prague extravaganza and by this stage I had a good idea where things were. No more tours from now on! Purely because I took soooo many pictures of the place, I'm dedicating an entire post to St Nicholas' Cathedral, in Mala Stana, the lesser town.



The outside of the church, which is pretty understated



View from the bell tower



Now I'm not religious by any means, but visiting this church has a very strange effect on you. It is so ornate, and quite overwhelming when you first walk in, it is easy to get a bit emotional. It's a bit hard to describe, but the interior of the church is so beautiful you almost feel like tearing up. I'm not kidding. These pictures just do not do the place any justice, but I hope you enjoy them all the same...



Apparently Wolfgang Amadaes Mozart played on this very organ...



Labels: Holidays

1 comments

Friday, July 04, 2008

Hey guys! Good news - Eti-slut have managed to get me connected with uber-fast broadband in a reasonable timeframe (about a week of waiting) so now I can blog more frequently! Been downloading my fair share of TV shows, Underbelly, Mythbusters, Boston Legal, which was just as well.



A couple of days ago I came back from Accra, which I swapped into to avoid flying with a guy who shall remain nameless. Anyway on the flight from DXB I was really pumped, keen to have a good time and to get a good taste of West African culture. Had a snooze for an hour or so after reaching the hotel and woke up feeling horrible! Muscles were sore and aching so badly, headache, sore throat, all classic flu symptoms. Was bedridden for 2 days and ate nothing but buffet breakfast (which was free) and fruit. Did the turnaround to ABJ still feeling crook but since it was only 44min there and 43 min back it didn't even feel like work. Flight back to Dubai could not have come soon enough, saved all my Advil for it and managed to make a killing in Duty Free. Stocktake sales here I come :-)





Anyways, was on a Mauritius layover recently, and the airline cruelly only let us stay for 16 hours. So here are the beaches that were outside our hotel rooms.
So, on the cards for July, I have 3 Hong Kong flights, a Perth and a Dusseldorf. Never been to HK before, and I'd heard quite a bit from crew that it's an amazing city, so fingers crossed I'll enjoy myself.

Labels: Layovers, Random Thoughts

5 comments