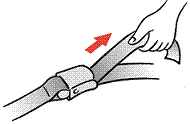 Archives
February 2006
March 2006
April 2006
May 2006
June 2006
July 2006
August 2006
September 2006
October 2006
November 2006
December 2006
January 2007
February 2007
March 2007
April 2007
May 2007
June 2007
July 2007
August 2007
September 2007
October 2007
November 2007
December 2007
January 2008
March 2008
April 2008
May 2008
June 2008
July 2008
August 2008
September 2008
October 2008
November 2008
December 2008
January 2009
February 2009
March 2009
April 2009
May 2009
June 2009
July 2009
August 2009
September 2009
October 2009
November 2009
December 2009
January 2010
March 2010
April 2010
May 2010
June 2010
July 2010
August 2010
September 2010
October 2010
November 2010
December 2010
January 2011
February 2011
March 2011
April 2011
May 2011
June 2011
July 2011
August 2011
September 2011
October 2011
November 2011
December 2011
January 2012
March 2012
June 2012
July 2012
August 2012
September 2012
October 2012
December 2012
February 2013
March 2013
May 2013
July 2013
January 2014
February 2014

Name: Melissa
About Me
Countries Visited (not including Turnarounds): Australia, Austria, Azerbaijan, Belgium, Bosnia & Herzegovina, Brazil, Canada, China, Czech Republic, Denmark, Estonia, Finland, France, Germany, Ghana, Great Britain, Greece, Iceland, India, Italy, Japan, Kenya, Latvia, Libya, Lithuania, Malaysia, Malta, Mauritius, Moldova, Monaco, Morocco, Netherlands, New Zealand, Nigeria, Norway, North Korea, Philippines, Romania, Russia, Singapore, Senegal, Serbia, Seychelles, South Africa, South Korea, Spain, Sri Lanka, Sweden, Switzerland, Tanzania, Thailand, Tunisia, Turkey, Uganda, United Arab Emirates, United States, Vatican City
My Perfect Day in -
London | Perth | Sydney | Melbourne



Site Feed -
http://tampaxtowers.blogspot.com/atom.xml



My Email -
tampaxtowers[at]gmail[dot]com



My Facebook -
Tampax Towers



My Twitter -
@melissaecholima



Links -
Airline Crew.net
Airline Uniforms
Airline Meals
Seatguru - Most Comfy Seats On Any Airline
Trip Advisor
Airtoons
pprune.org - Pilot's rumour network



Friends -
Kangaroo with a Sweet Tooth
Kronicles of Kris
The Adventures of Alle Malice
Joel's trek across Asia/Europe in a Hilux
Phil's Wine Site



Blogs I read -
Tray Table
Airboy
Lifehacker
I Can Has Cheezburger
The Flying Pinto
Girl on Raw
Things Bogans Like
Bobby at Up, Up and a Gay
Straight Guy in the Queer Skies



Credits -
Skin by Falter
BlogSkins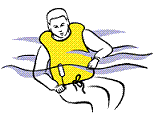 Latest Updates
Friday, March 31, 2006
Currently wasting my rest day on the computer rather than doing something constructive or what not. The layover was quite good with the exception that it left at 3.55am and I had sore eyes for the entire flight there. And there was this guy who drank to much on the previous flight and who was travelling to JNB with strict instructions that he was not to consume any more alcohol. That doesn't usually happen unless someone is a threat to the safety of the aircraft or crew, so yeah we were pretty shit scared dealing with him but he was comatose the entire flight which was good.
I didn't get to take many pictures unfortunately, as it IS Johannesburg and I don't own a magnum. Spent most of the time in the hotel hoping one of the other crew would ring wanting to go see some sights. Apparently they have an African safari you can see while your there, but I was the only one who'd never flown there. So the only photos I have were taken either from my hotel room or on the bus back to the airport. My apologies if they're not particularly interesting.
Sandton City. Nice weather too, but thunderstorms at night. It showed during the flight, as we had shocking turbulence. Crew had to take their seats it was so bad. I nearly fell off my jumpseat twice I was thrashing about so much.
This is a roadside stall. They seem to be everywhere, mostly selling fruit and vegetables, but every time you stop at a traffic light there's always a guy trying to flog bottles of Coca-cola, Sprite, Fanta etc. I know of times when I could've done with a Coke while on the road, that's for sure.
And if you didn't know already, I just came back from Johannesburg...
Nicer Jo-berg housing. With the view of a highway and an ugly ditch.
Lower class housing. Surrounded by luscious trees and other greenery.

Next I'm off to Osaka, Japan, on the 3rd, so I hope I can get some better shots on that trip. And not only that, I'll be flying the Airbus 340-500, so I'll get to go into the Bulk Crew Rest Compartment and get some horizontal sleep and watch Chronicles of Narnia, Memoirs of a Geisha or The Producers on the ICE System! Can't wait. I'll certainly be packing my fluro blue pyjamas.

0 comments

Tuesday, March 28, 2006

So much has happened since the last post, I'm pretty excited.

Finally got hold of a Liquor Licence!

For those of you who don't already know, alcohol is very hard to possess here in Dubai. Even at the airport you can only get it once you pass customs in the Departure lounge. You can drink it, but only if the venue is within a hotel. And don't even think about drinking during the Ramadan fast, it's way too hard. As a resident though, you can get a licence that allows you to buy it from this one shop, and only non-muslim men and women without eligable spouses can apply. I don't know how they did it, but Emirates cut a sweet deal with the alcohol suppliers and I scored a 150 dirham voucher. Just bought 2 Moet & Chandon piccolos for a little 'celebration' in the near future.

Finally got my April roster!

And it reads like an absolute dream. Osaka, Hong Kong via Bankok, Kuwait (the only turnaround I have), Glasgow, Manila, Perth! Because of the high number of Philipinos working in the company, I've had sooo many requests for the Manilla flight. Now trying to decide if I should swap if for Manchester or for Hamburg. Decisions, decisions....

Finally got paid!

Kinda glad that I had a flight on the 26th as I remember last month pacing back and forth from the closest ATM only to find out a week later we'd been paid by cheque. First things I bought - Hello Kitty purse for my cash to take to Australia to pay off the credit card, and a Helena Paparizou CD. And lunch at the Noodle House in Deira (

www.thenoodlehouse.com

). Next day had lunch at Wagamama (

www.wagamama.com

). I'm turning into a right old noodle freak. They make them taste sooooo good here.

Istanbul was the second worst flight ever!

We had about 8 economy crew working, and I was only one of 3 people who didn't mess up in some way. A guy in charge of the galley had told the caterers in Istanbul the wrong number of carts he had, thus we were shot of meals from IST to DXB. A girl opened an aircraft door for catering without letting anyone know (R5 door) and a passenger just came out of the lavatory. We had a crew who had only been working one other flight (this was her first flight on Boeing). One of the clips on my Oxygen bottles was loose and maintenance didin't have time to fix it. There was no duty free because the ground staff gave us the wrong keys to the carts. Passengers were bitching to us in Arabic (I know what "Shamutta" means and it's not a very nice thing) and spitting on other crew when we couldn't get them what they wanted. A male passenger yelled at this lady because she couldn't get her children's stuff out of the overheads. Definately not a flight I'd want to do again.

And did I mention I'm going HOME!!! Yay!

4 comments

Friday, March 24, 2006

Well, I'm back from Glasgow. I tried to get a flight to Athens/Lanarca to fill the days off but the girl I offered to swap with took too long to reply. I hope she knows she's flying and not sleeping in thinking she has a day off. Hmmmm.

Glasgow would have been very nice had I ventured outside to see a bit of it. It was around 2 degrees Celcius, and even though I had my lovely warm coat back from Perth my body could only tolerate going to the local Woolies and back to grab a coke, chocolate and a Sudoku book.

You could see from the crew bus though that it was absolutely gorgeous outdoors - view-wise. From the airport to the hotel we passed these mountain ranges and a couple of them were snowcapped. The were so beautiful, I'm still kicking myself for not getting a picture.

I did, however, snap a picture of the hotel room we stayed in.





It was very nice, although the pillows had too much stuffing in them which totally wrecked my neck for the return flight. They won hands down for the best buffet breakfast, and got extra points for forgetting to charge it to my room upon check out :-) The burger I had for dinner though was very disappointing, even with bacon. I had to put on tomato sauce and mayo - Eeek! You know it's bad when I have to resort to condiments to make something taste better. Wouldn't happen with Metro food, that's for sure...

My next flight is Istanbul, which has a bit of a reputation. I have a slightly sliced hand (believe it or not those wheelie cabin bags are very dangerous if you're not careful. I've drawn blood from them twice already) so I hope it will heal adequately in time for the flight. I also cut myself opening a wine bottle whose lid refused to budge. I'll have to get Dettol next time I'm in Perth. They have Dettol handwash here but not the antiseptic. Work THAT out.

1 comments

Monday, March 20, 2006

Hmmm, I wonder if I can cut it in the super freezing weather there. When I did my flight to Birmingham I saw all those weather reports of Scotland being dusted in snow, so yeah, considering how I've never ever seen snow before, I'm looking forward to my first encounter with it. Unfortunately, I can't scab a nice Emirates overcoat from the uniform stores. I have to wait until I do a DME (Moscow) or a JFK (New York) flight before I'm allowed one. And I can't do any JFK flights because you need a special working visa all under the compny's watch to fly there. I'm in no rush, that's for sure, especially since that from what I've heard it's a shocking flight to do, passenger wise.

Yesterday I also went to City Centre and bought this book - Air Babylon by Imogen Edwards-Jones, she also wrote Hotel Babylon that's also a TV show in Britain and soon to be in Oz. I only managed to watch one ep when I was in London but it was definately very very cool! I guess maybe I only found it interesting because I used to work in the Medina Grand, but it's so true and hilarious. It's just a collection of annecdotes by people in the industry crammed into a 24 hour period in the ficticous Hotel Babylon. Air Babylon is along the same premise as well, and not only that, one of the tales in the book I'd already heard as crew - How a man passed away mid flight and the plane was fully booked so there was no were to put him except the lavatory. Because it was a long haul flight (SYD-LHR or something like that) rigor mortis had set in and the ground crew couldn't get him out so they had to fully dismantle to lav. Plus all the fluid that's expelled after the time of death was everywhere as well, which is why EK have body bags on board to avoid all the crap being inflicted on crew.

My worst moment at Medina though isn't all that bad compred to what I've heard from others. I ran up room service one night and the name on the account, plus the voice on the other end of the line was male. A young girl, prolly 20 years old, answers the door. I told her that I'd prefer the person whose name the rooms' booked under to sign, since the guy could claim that since his signature's not on the docket he could have the meal retracted from his account upon checkout. She said "Okay, sure" and the guy came out. He looked over the docket and it was then that I noticed HE HAD NO PANTS ON! I don't mean he had no slacks but still had jocks on, he had NOTHING on below the waist. Not only that, his, uh, genetalia, was fully erect! Ewwwww. I'm guessing that this girl was somewhat less of an aquaintance. I got out of there quick smart, keeping my mouth shut about the whole matter, with signed docket in tow and went downstairs to wash my hands, face, anything not covered by my uniform for the next 5 minutes.

I told my then manager, Roger, and the look on his face was priceless. Apparently he went back up to the room and had a go at the guy, saying he sould have at least some boxers on when interacting with staff.

So yeah, I don't know if it's a story worth competing with Kris' brothel story http://hunter006.livejournal.com/18333.html but I reckon it comes close. 3 comments

Tuesday, March 14, 2006

I'm a comin' home!

So, so excited. 2 comments

Monday, March 13, 2006

Airline Crew.net


The opening to this site is pretty funny, with the female hosties wearing short skirts and hooking up with pilots. Some of the content is pretty funny too, especially since I can wholeheartedly relate to it all now. Particularly any posts about unruly pax and children
http://www.airlinecrew.net/



Uniforms of different airlines


This website is done by a guy working for KLM who collects air hostess uniforms. Then dresses them on mannequins and takes pictures. He has uniforms dating back to the 1960's and they make for very interesting viewing. Gulf Air is my vote for the worst and the Thai Airways inflight service uniform is tied with Singapore Airlines as the best
http://www.uniformfreak.com/



Airline Meals


Site with pictures of the meals they serve on various airlines, of varying classes. Notice how Emirates' first class has China and economy has simple melamine? There's also pictures of what the cabin crew have for meals.
http://www.airlinemeals.net



High Altitude Hijinks


Some of the incidents I hope I will never have to deal with
http://www.thesmokinggun.com/altitude/hijinks.html 1 comments Hey hey,

Just doing a blog entry, I guess youse would want to know more about what's been happening than photos. Well I'm just assuming anyway.

Came back from London Gatwick on the 10th. I have definitely had better layovers. Because I was still suffering from my cold, my asthma was really bad. I found it really hard to string a sentence together without coughing. My SFS and Purser were really worried, and I was stressed because I couldn't find my medication. As it turned out, it fell out of my bag at Dubai Immigration, so I was stuck with Ventolin from the First Aid Pouch. Ventolin is piss weak compared to what I normally take, and my SFS was freakin out every time I coughed. I ended up calling International SOS, which is our overseas medical assistance, and it took them about 3 hours from the time I called to the time the doctor actually arrived, which is really shocking considering it could have been a problem that was a lot worse.

The doctor arrived and still gave me the wrong medication, as well as these steroid tablets which I'll never have to take. He also gave me this cough medicine which has codeine in it, and in the UAE Codeine is illegal - some girls from my Ab initio failed their piss test because they found traces of Codeine when they took Panadeine or Nurofen Plus for period pain and such. So yeah, I was shitting myself, thinking I was going to get drug tested for sure upon arrival back into Dubai. I did the flight from LGW to DXB with absolutely no improvement, but everyone was saying "Oh Mel, you look so much better, good thing we called the doctor" but to be honest I think they were talking shit.

Huge contrast to my flight this morning to Bahrain. Best turnaround ever. 55 minutes there, 45 minutes back. It was, literally, slamming the tray in front of them and fighting them to give it back in time for landing. We also had the Renaut Racing team fresh from their Formula 1 Grand Prix win in Bahrain, so it was cool that I got to practise my piss weak German with them. Some of the crew were hoping that Michael Schumacher would be on the plane, but there wasn't really enough time to check out the First Class passengers. Oh well, would have given the Polaroid camera a good workout for sure if he had been 0 comments

Tuesday, March 07, 2006

I know it looks like I've been a bit slack in the posting department but I've had good reason. When I came back from Birmingham I had what was the start of a head cold, and since then I've been bedridden, getting up only to collect my paycheck (a week late!) and to buy a laptop. It's a pretty bad cold too - voice has gone all funny and I can't talk without coughing. I guess I can be thankful I'm over the phlegm coughing stage, but when you're sick again and you get a call from your manager because you're on probation, thoughts don't really lean towards the optomistic.





Anyway, I went to the clinic on Saturday and they gave me 2 days off. I called scheduling, and because the day I was supposed to start again was a day off, they gave me 5 sick days instead. Make sense? Didn't think so. Prolly just as well they gave me 5 days though, I am pretty crook.





I can't wait until my Gatwick flight though. Oh to eat Bacon again! And proper steak with proper pepper sauce. And normal passengers who don't smoke in toilets and set off smoke alarms. Should be fun.

2 comments