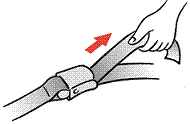 Archives
February 2006
March 2006
April 2006
May 2006
June 2006
July 2006
August 2006
September 2006
October 2006
November 2006
December 2006
January 2007
February 2007
March 2007
April 2007
May 2007
June 2007
July 2007
August 2007
September 2007
October 2007
November 2007
December 2007
January 2008
March 2008
April 2008
May 2008
June 2008
July 2008
August 2008
September 2008
October 2008
November 2008
December 2008
January 2009
February 2009
March 2009
April 2009
May 2009
June 2009
July 2009
August 2009
September 2009
October 2009
November 2009
December 2009
January 2010
March 2010
April 2010
May 2010
June 2010
July 2010
August 2010
September 2010
October 2010
November 2010
December 2010
January 2011
February 2011
March 2011
April 2011
May 2011
June 2011
July 2011
August 2011
September 2011
October 2011
November 2011
December 2011
January 2012
March 2012
June 2012
July 2012
August 2012
September 2012
October 2012
December 2012
February 2013
March 2013
May 2013
July 2013
January 2014
February 2014

Name: Melissa
About Me
Countries Visited (not including Turnarounds): Australia, Austria, Azerbaijan, Belgium, Bosnia & Herzegovina, Brazil, Canada, China, Czech Republic, Denmark, Estonia, Finland, France, Germany, Ghana, Great Britain, Greece, Iceland, India, Italy, Japan, Kenya, Latvia, Libya, Lithuania, Malaysia, Malta, Mauritius, Moldova, Monaco, Morocco, Netherlands, New Zealand, Nigeria, Norway, North Korea, Philippines, Romania, Russia, Singapore, Senegal, Serbia, Seychelles, South Africa, South Korea, Spain, Sri Lanka, Sweden, Switzerland, Tanzania, Thailand, Tunisia, Turkey, Uganda, United Arab Emirates, United States, Vatican City
My Perfect Day in -
London | Perth | Sydney | Melbourne



Site Feed -
http://tampaxtowers.blogspot.com/atom.xml



My Email -
tampaxtowers[at]gmail[dot]com



My Facebook -
Tampax Towers



My Twitter -
@melissaecholima



Links -
Airline Crew.net
Airline Uniforms
Airline Meals
Seatguru - Most Comfy Seats On Any Airline
Trip Advisor
Airtoons
pprune.org - Pilot's rumour network



Friends -
Kangaroo with a Sweet Tooth
Kronicles of Kris
The Adventures of Alle Malice
Joel's trek across Asia/Europe in a Hilux
Phil's Wine Site



Blogs I read -
Tray Table
Airboy
Lifehacker
I Can Has Cheezburger
The Flying Pinto
Girl on Raw
Things Bogans Like
Bobby at Up, Up and a Gay
Straight Guy in the Queer Skies



Credits -
Skin by Falter
BlogSkins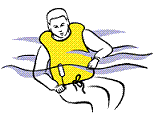 Latest Updates
Thursday, November 08, 2007
When I got my roster for October I had a tiny jaw-dropping moment. There is was, the 4 day Seychelles. No one gets that flight unless they bid for it or on top bid. But I didn't ask for it (I wanted a BKK) and was a good 5 months from being the top bid group. As far as crew goes I was well down the bottom of the seniority list. A nice gift from scheduling for sure.

The crew would definately have to be one of the most fun, beach-loving people I have ever flown with. A lot of them tried to get their boyfriends/girlfriends/wives/husbands on board, but about half of them were successful. Rather than mope about though everyone made the most of their 'holiday'.
The beach at dusk
Cute little sand crab
The lot of us at dinner - Me, Emma (Ireland), Mariana (Bulgaria), Morris (New Zealand), Vikki (UK), Kristen (Australia), Daena (Thailand) and Daena's Boyfriend Eric (Australia)
Another shot of the gorgeous beach
Our drivers for the day - Aisha, Hisham, Michael and our lucky FO Khalid. He's lucky because he didn't even have to operate the aircraft to Seychelles. He just sat there in the jumpseat and observed.
The boys having a good time
Me on the boat enjoying the moment
What I could get of the marine life from the glass bottomed boat
This is paradise.... :-)
The happy couple...
Vikki and Kristen
Who's idea was it to lie on the beach???
Ladies in the lagoon - Vikki, Emma, Me, Daena, Kristen
So coming up - spending a week in London for this travel expo for work. Not too fussed about the event, but they shacked us up in Park Lane, walking distance from Harrods! Suitcase is already full going there, should be interesting on the flight back. Will try to cram in some sightseeing for you guys :-)
Labels: Layovers
6 comments
Monday, November 05, 2007
So I woke up bright and early and didn't know what to have for breakfast. I guess the costs of my computer getting fixed, plus a low pay day made me think about eating cheaply, and with a McDonalds near by it was the easy way out. We don't get 'McGriddle's' back in Australia, I didn't know what it was, I thought it would be the same as a McMuffin. But my goodness, when I bit into it, I wanted to spit it out again. The Bacon & Egg McGriddle is pretty much bacon and eggs sandwiched between two pancakes. Sweet pancakes. Oily pancakes. It was bad. It took two large coffees to take away most of the lingering aftertaste. It was completely gone by dinner. Yes it was that bad.
Madison Square Garden
Empire State Building, or at least what I could fit into a shot...
Macy's Department store, said to be the largest in the world.
Woolworth Building, which at it's opening in 1913 was the tallest building in the world.
If you squint you can sort of see the Statue of Liberty somewhere
Brooklyn Bridge
And here we are through Chinatown
The tile memorial at Ground Zero
So after the big bus tour I went to Flight 001 and bought this gorgeous sleep 'pack' for when I fly on leave. It's made of silk and comes with a blow-up pillow, blanket and eyeshades, and made the flight back to Dubai so much more comfy on a packed 14hr flight.
That was the start of my big window shopping adventure. Flight 001 was followed by Barney's, Bergdoff Goodman, Macy's and the Apple Store (which has free internet and is open 24hrs!). Was so tempted to buy an iPhone, but then I'd have to figure out how to unlock the thing and make it work here...
I also had the most amazing popcorn at Garretts. Dripping with melted butter, tiny bit of salt, just how I like it. Been trying to re-create it in my apartment but alas it is not the same :-(
The third day in New York was one I wish I made more of an effort of. I had tickets to this outlet place called Woodberry Common, which is an hour by coach, but you get there and it's definately worth the long drive. I arrived at 10am, and wanted to be gone by 1pm so I could do some more sightseeing, but ended up leaving the place at 6pm. So bad. I scored some Jimmy Choos that I've been after for the past 1.5 years, plus some Fendi shoes for $100 US which I hope was a bargain. My credit card is still suffering, but it was totally worth it.
So those were the three days. I know it's not much, but I've applied for the US visa and have my interview next month, so in the future there will surely be more trips.
I stayed here at the Hotel Alexander (306 W 94st New York) which I found on Trip Advisor. It was the only hotel gong for under $140 US a night. For 1.5 stars it isn't much, but they gave me a queen bed and cleaned the room every day which was nice. I had to use the share bathrooms though. Overal it was very satifactory and considering I only used it for sleeping and abultions it did the job. Highly recommended for those on a budget.
Labels: Holidays
7 comments