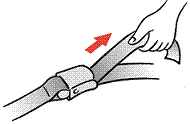 Archives
February 2006
March 2006
April 2006
May 2006
June 2006
July 2006
August 2006
September 2006
October 2006
November 2006
December 2006
January 2007
February 2007
March 2007
April 2007
May 2007
June 2007
July 2007
August 2007
September 2007
October 2007
November 2007
December 2007
January 2008
March 2008
April 2008
May 2008
June 2008
July 2008
August 2008
September 2008
October 2008
November 2008
December 2008
January 2009
February 2009
March 2009
April 2009
May 2009
June 2009
July 2009
August 2009
September 2009
October 2009
November 2009
December 2009
January 2010
March 2010
April 2010
May 2010
June 2010
July 2010
August 2010
September 2010
October 2010
November 2010
December 2010
January 2011
February 2011
March 2011
April 2011
May 2011
June 2011
July 2011
August 2011
September 2011
October 2011
November 2011
December 2011
January 2012
March 2012
June 2012
July 2012
August 2012
September 2012
October 2012
December 2012
February 2013
March 2013
May 2013
July 2013
January 2014
February 2014

Name: Melissa
About Me
Countries Visited (not including Turnarounds): Australia, Austria, Azerbaijan, Belgium, Bosnia & Herzegovina, Brazil, Canada, China, Czech Republic, Denmark, Estonia, Finland, France, Germany, Ghana, Great Britain, Greece, Iceland, India, Italy, Japan, Kenya, Latvia, Libya, Lithuania, Malaysia, Malta, Mauritius, Moldova, Monaco, Morocco, Netherlands, New Zealand, Nigeria, Norway, North Korea, Philippines, Romania, Russia, Singapore, Senegal, Serbia, Seychelles, South Africa, South Korea, Spain, Sri Lanka, Sweden, Switzerland, Tanzania, Thailand, Tunisia, Turkey, Uganda, United Arab Emirates, United States, Vatican City
My Perfect Day in -
London | Perth | Sydney | Melbourne



Site Feed -
http://tampaxtowers.blogspot.com/atom.xml



My Email -
tampaxtowers[at]gmail[dot]com



My Facebook -
Tampax Towers



My Twitter -
@melissaecholima



Links -
Airline Crew.net
Airline Uniforms
Airline Meals
Seatguru - Most Comfy Seats On Any Airline
Trip Advisor
Airtoons
pprune.org - Pilot's rumour network



Friends -
Kangaroo with a Sweet Tooth
Kronicles of Kris
The Adventures of Alle Malice
Joel's trek across Asia/Europe in a Hilux
Phil's Wine Site



Blogs I read -
Tray Table
Airboy
Lifehacker
I Can Has Cheezburger
The Flying Pinto
Girl on Raw
Things Bogans Like
Bobby at Up, Up and a Gay
Straight Guy in the Queer Skies



Credits -
Skin by Falter
BlogSkins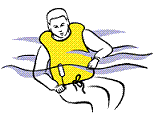 Latest Updates
Tuesday, December 14, 2010
Hey guys, just a quick update on how things are going over this end of the world...
At the moment I've just completed a massive week of turnarounds - two

Hyderabads

,

Mumbai

,

Dammam

and Damascus, with only a day of to split them. I'd been very fortunate until now to avoid the dreaded 5-turn streak but sadly December was my month to cop it. I was actually kind of relieved to not have to pack the suitcase for a week, before the turns I had a Bangkok-Sydney-Christchurch (which was a whopping 8 days away from base!) then after giving my washer/dryer a workout I had 7 days leave, followed by a snowy Paris. Fun times all around...

Speaking of fun times, guess who I caught up with in Paris?
I had a lovely catch up with Ben, and finally got to meet the famous

motherofSodwee

:-D Lots of eating to be had, including this yummy beef

tatare

from a

Bistrot

-

whos

-name-escapes-me, followed by hot chocolate from Cafe Angelina which totally rocked my socks off, followed by a Charlotte

Framboise

and for the finale - some

squidgy

chocolate cake baked by

motherofSodwee

herself! Talk about First Class hospitality! Never had anyone bake me a cake before!!! I was, and still am, very much impressed. So were the crew who operated back to Dubai and shared in the hospitality with me :-D
Also from what I hear, Ben's been plugging his jumbo ice spheres for €0.50c a pop, so those Parisians who want to get a piece of the action better act quick smart!
At the moment I've really gotten into jogging, which I never thought I would ever do. Before when I did some

cardio

at the gym it was 30 min of walking on the highest incline at the gym, followed by 15 minutes on either the elliptical or the bike. Now I'm actually starting to explore the Al

Nahda

area a bit, though occasionally I still have some random guy drive up to me, then follow at about 5kph, but when they realise I've got my headphones in and realistically it could be an hour before I quit they give up after about 5 min. I'm not wearing anything super revealing - elbows and knees are covered, and the same thing has happened before when I was living round

Sheikh

Zayed

road, so I guess its just one of those things I have to deal with. And people wonder why the country is suffering from an obesity crisis?


So as I mentioned before I was on leave at the end of last month, and I decided to spend a week in New York. To be honest, despite the numerous layovers I spend there, 28 hours is never enough time to soak up the place, and I made sure I had an awesome hotel this time, with my own bathroom, unlike the Hotel Alexander I was in the last time I was on holiday here.
How can you not have a nice stay when you have this message to greet you as you put on your outfit for the day?

I was also fortunate enough to have my best mate in Dubai crash in the top bunk, and since we were there for Thanksgiving Day it was great to not be a total loner hitting the bars on the Lower East Side for Thanksgiving Eve. Wish he could stay longer, but alas he only arrived on days off and had to miss out on Black Friday sales.

Oz getting his pose on in Central Park...
Aside from that, nothing much has happened, except I'm trying to fight a minor cold. No fever, no body pain, but runny nose and itchy throat. To much exercise maybe ;-) Next layover is a 48 hour Mauritius, which I have just learnt is now city-based, so looks like I will have to become well
acquainted
with the pool whilst the rest of the country is enjoying the beach and 28 degree weather. Oh well :-(
Labels: Around Dubai, Galley Gossip, Layovers, Random Thoughts, Work
7 comments