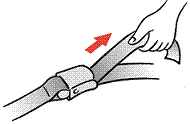 Archives
February 2006
March 2006
April 2006
May 2006
June 2006
July 2006
August 2006
September 2006
October 2006
November 2006
December 2006
January 2007
February 2007
March 2007
April 2007
May 2007
June 2007
July 2007
August 2007
September 2007
October 2007
November 2007
December 2007
January 2008
March 2008
April 2008
May 2008
June 2008
July 2008
August 2008
September 2008
October 2008
November 2008
December 2008
January 2009
February 2009
March 2009
April 2009
May 2009
June 2009
July 2009
August 2009
September 2009
October 2009
November 2009
December 2009
January 2010
March 2010
April 2010
May 2010
June 2010
July 2010
August 2010
September 2010
October 2010
November 2010
December 2010
January 2011
February 2011
March 2011
April 2011
May 2011
June 2011
July 2011
August 2011
September 2011
October 2011
November 2011
December 2011
January 2012
March 2012
June 2012
July 2012
August 2012
September 2012
October 2012
December 2012
February 2013
March 2013
May 2013
July 2013
January 2014
February 2014

Name: Melissa
About Me
Countries Visited (not including Turnarounds): Australia, Austria, Azerbaijan, Belgium, Bosnia & Herzegovina, Brazil, Canada, China, Czech Republic, Denmark, Estonia, Finland, France, Germany, Ghana, Great Britain, Greece, Iceland, India, Italy, Japan, Kenya, Latvia, Libya, Lithuania, Malaysia, Malta, Mauritius, Moldova, Monaco, Morocco, Netherlands, New Zealand, Nigeria, Norway, North Korea, Philippines, Romania, Russia, Singapore, Senegal, Serbia, Seychelles, South Africa, South Korea, Spain, Sri Lanka, Sweden, Switzerland, Tanzania, Thailand, Tunisia, Turkey, Uganda, United Arab Emirates, United States, Vatican City
My Perfect Day in -
London | Perth | Sydney | Melbourne



Site Feed -
http://tampaxtowers.blogspot.com/atom.xml



My Email -
tampaxtowers[at]gmail[dot]com



My Facebook -
Tampax Towers



My Twitter -
@melissaecholima



Links -
Airline Crew.net
Airline Uniforms
Airline Meals
Seatguru - Most Comfy Seats On Any Airline
Trip Advisor
Airtoons
pprune.org - Pilot's rumour network



Friends -
Kangaroo with a Sweet Tooth
Kronicles of Kris
The Adventures of Alle Malice
Joel's trek across Asia/Europe in a Hilux
Phil's Wine Site



Blogs I read -
Tray Table
Airboy
Lifehacker
I Can Has Cheezburger
The Flying Pinto
Girl on Raw
Things Bogans Like
Bobby at Up, Up and a Gay
Straight Guy in the Queer Skies



Credits -
Skin by Falter
BlogSkins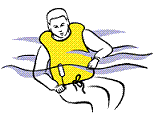 Latest Updates
Thursday, July 16, 2009
Hey guys, I know it's been a while since I've written, but without a digital camera it's been pretty hard documenting my travels. Or at least I keep telling myself that as a poor excuse for the lack of posts. Since the first photos of Stockholm everything has been taken on my mobile phone, or on various Lomo cameras waiting to be developed.

So what's been happening?

Went to Moscow with my mate Andrew, who I met on the Toronto layover. Was the first time I took pictures with the Holga, and the results are bizarre to say the least...




Had 2 layovers to Johannesburg, and fully intended to visit the lion park. Unfortunately on both trips it was raining, so no hugging the cubs this time. Spent the layover gorging on snails, biltong, borweors and the most amazing steaks from The Butcher Shop and The Bull Run. And just chilling in Nelson Mandela Square...



Getting into a decorating frenzy with my new apartment. Since coming back from Stockholm I've been personalising the place week by week. Flights to Houston and New York haven't helped the credit card at all, my most 'ridiculous' purchase so far (well considering how cheap a regular one is from Carrefour) was a shower curtain from Anthropologie at $98 USD. If my dad found out he's have a heart attack... it's so pretty though...





Have applied for the Dubai Royal Airwing for the second year in a row. Hoping to score an interview, as it'll be a step up from what I'm doing now, plus it'll give me a chance to fly with them with my current employer's support.

Currently have a busted right tricep muscle, which was done during a gym class. I could feel it give way whilst doing some bench dips, and it's a right pain in the arse. I'm now limited to doing the R1 Duty Free position as I can't lift any containers in the galley.


Since the last time I posted I've also managed to catch up with Ben and Clauderic who have now got me addicted to choquettes from Kayer's.

We had a new uniform launch at our airline! And surprise, surprise, I no longer fit into it :-( I was able to wear it before most of the main fleet during a business promotion in Sydney for the Autumn Racing Carnival at Randwick, and it fit perfectly, but alas I have had one too many lobster meals from First class, so now the month of July I'm not permitted to have a hot meal until I can fit again. The blouse is my biggest concern. It looks like I've been to Yanhee hospital in BKK and had a boob job.
So that's pretty much it. Aside from the above I've just been spending my spare time ice skating and cooking up some meals at home for work. Also have no exotic trips planned, just 3 turns and a Perth layover. Lucky me :-)
Labels: Airline Stuff, Around Dubai, Layovers, Random Thoughts, Work
12 comments