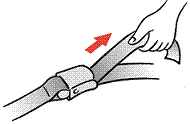 Archives
February 2006
March 2006
April 2006
May 2006
June 2006
July 2006
August 2006
September 2006
October 2006
November 2006
December 2006
January 2007
February 2007
March 2007
April 2007
May 2007
June 2007
July 2007
August 2007
September 2007
October 2007
November 2007
December 2007
January 2008
March 2008
April 2008
May 2008
June 2008
July 2008
August 2008
September 2008
October 2008
November 2008
December 2008
January 2009
February 2009
March 2009
April 2009
May 2009
June 2009
July 2009
August 2009
September 2009
October 2009
November 2009
December 2009
January 2010
March 2010
April 2010
May 2010
June 2010
July 2010
August 2010
September 2010
October 2010
November 2010
December 2010
January 2011
February 2011
March 2011
April 2011
May 2011
June 2011
July 2011
August 2011
September 2011
October 2011
November 2011
December 2011
January 2012
March 2012
June 2012
July 2012
August 2012
September 2012
October 2012
December 2012
February 2013
March 2013
May 2013
July 2013
January 2014
February 2014

Name: Melissa
About Me
Countries Visited (not including Turnarounds): Australia, Austria, Azerbaijan, Belgium, Bosnia & Herzegovina, Brazil, Canada, China, Czech Republic, Denmark, Estonia, Finland, France, Germany, Ghana, Great Britain, Greece, Iceland, India, Italy, Japan, Kenya, Latvia, Libya, Lithuania, Malaysia, Malta, Mauritius, Moldova, Monaco, Morocco, Netherlands, New Zealand, Nigeria, Norway, North Korea, Philippines, Romania, Russia, Singapore, Senegal, Serbia, Seychelles, South Africa, South Korea, Spain, Sri Lanka, Sweden, Switzerland, Tanzania, Thailand, Tunisia, Turkey, Uganda, United Arab Emirates, United States, Vatican City
My Perfect Day in -
London | Perth | Sydney | Melbourne



Site Feed -
http://tampaxtowers.blogspot.com/atom.xml



My Email -
tampaxtowers[at]gmail[dot]com



My Facebook -
Tampax Towers



My Twitter -
@melissaecholima



Links -
Airline Crew.net
Airline Uniforms
Airline Meals
Seatguru - Most Comfy Seats On Any Airline
Trip Advisor
Airtoons
pprune.org - Pilot's rumour network



Friends -
Kangaroo with a Sweet Tooth
Kronicles of Kris
The Adventures of Alle Malice
Joel's trek across Asia/Europe in a Hilux
Phil's Wine Site



Blogs I read -
Tray Table
Airboy
Lifehacker
I Can Has Cheezburger
The Flying Pinto
Girl on Raw
Things Bogans Like
Bobby at Up, Up and a Gay
Straight Guy in the Queer Skies



Credits -
Skin by Falter
BlogSkins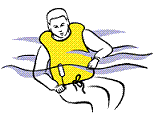 Latest Updates
Tuesday, February 22, 2011
I know this is going to sound a bit much coming from a Flight Attendant, but sometimes you get sick of staying in the same hotel room. I mean, my airline does change it up every now and again - we don't stick to one chain, but after 5 years of being in this job you crave for a hotel with a bit of personality. So I was incredibly shocked when I stayed in this hotel in Johannesburg...
It doesn't take a lot for me to be impressed with hotel rooms, but just the little details that went into this hotel was so incredibly refreshing. Even just something simple such as the wallpaper made you feel so welcome and instantly relaxes you when you walked in the door. But at the same time it gives you the impression that "We're not your ordinary 4-star Hotel!" and that if you had a problem or a special request then the staff actually had the capacity to think outside the box to solve it rather than give you the stock standard service manual/training response that the inexperienced resort to when faced with a challenge. I wish I could give out the name of this hotel, but alas, for security reasons I cannot, regardless I thoroughly enjoyed my stay there.
I reckon in my airline the top chains we stay at would be Marriott, Hilton, Hyatt, Holiday Inn and Sheraton. Depending on the destinations we may totally luck out and get ourselves lodged in a Kempinski, a Le Royal Meridian or an Intercontinental, in which case you just feel like royalty and find yourself spending waaaay too much time in the nice fluffy towels and the 800-thread count sheets that they use on proper guests. For some reason, at the hotels we frequent the most the towels can often feel like cardboard against your skin and the pillows are just not fluffy, or maybe even they're not firm enough, and getting a comfortable pillow is the key to effective rest, which is after all the REAL reason we get put up in cushy hotels. If there is anything these hotels have in common is that they can be very sterile, and more often than not they're lacking in personality.
Which brings me onto the focus of today's post. Here I present to you guys what is, without a doubt, the most amazing hotel I have ever stayed in. You can tell the minute you walk through the door that every detail about it has been meticulously picked out and decided upon. I first heard about it from my best mate Oz, and knew that if I was going to book a trip to New York again then I'd have to book a stay here. Totally inappropriate for my airline, which is totally what I was after, I present to you all the
ACE Hotel
, 20 West 29th Street, Manhattan, New York.
The lobby. Absolutely dead at 6am when I went to get my coffee and breakfast, but at around 2-3pm it has a very loungey vibe to it and 10pm it is basically standing room. And being here by myself for the latter part of my holiday it was a nice change to head to the elevator and have a random conversation with random New Yorkers about random stuff. I don't really consider myself a social person but you turn into one the minute you walk through the doors. And despite all this, when I got to my room it really was nice and quiet - you couldn't hear any noise from downstairs at all. I have no doubt in my mind that this hotel was the biggest crowd puller within a 5 block radius as well.
Pretty much my standard breakfast. The French toast Pastry is just divine -nice and caramelised on the outside and chewy in the middle. Perfect accompaniment to the coffee. I'm still searching for a recipe :-)
They have a sandwich shop in the hotel as well -
No. 7 subs
. I came here for lunch once and tried the Brussels Sprouts sub with a blood orange soda, which was a nice change but nothing amazing. I came here for breakfast as well and tried the Bacon Yogurt and Grapefruit sub - Wow! Without a doubt THE BEST thing I ate during that trip! My only disappointment was that I booked my trip over the Thanksgiving period and found the sub shop closed, so I couldn't eat a sub from there every day for Breakfast and Lunch. Did my best for breakfast though...
So on actual Thanksgiving morning, when everywhere was closed, I decided to give the in-house restaurant,
The Breslin
, a visit. I had the daily special, which was some sort of pulled pork hash with potatoes cooked in duck fat. Very artery-clogging and very very tasty, as this picture effectively demonstrates -
Finished the whole bowl before I even thought of photographing it! I later found out that The Breslin has just earned it's first Michelin star, which didn't surprise me in the slightest. Though not that I would know - this was my first 'Michelin Star' experience... Food was so amazing though, I just wished that I had more room in my stomach to order an additional dish!
So what about the actual room? Well I got the cheapest option available, which was the bunk bed room. Had my mate Oz stay for a few days so he just stayed in the top bunk. Was very happy and actually somewhat inspired by it. Every time I went there I didn't want to sleep - I was working on the blog, or working on an iTunes Playlist, or editing some photos, or sending out some emails. I felt kind of productive in there, which is strange.
The laundry bag that you see on the right was something that I deemed a"must have" as a memento of my stay. Unlike the bathrobe though there wasn't any visible price. Oz was saying "Just take it!" but they had my credit card on file anyway, so I decided against it. Then when I checked out I saw they had the laundry bag for sale! Super stoked :-D
How cool is the minibar? Was half expecting some roadie to wheel it out and back in the room every time it needed re-stocking.
Ace Hotel also remain the only hotel I've been to that actually provide a full set of chopsticks for their guests to enjoy pot noodles with. Nice to eat while watching the Food Channel ;-)
Every room had some sort of mural. Mine was a little small but still very cool to look at none the less. The walls were lines with vintage phone book pages.
And unlike my previous holiday in New York, I was loving the fact that I had a bathroom I didn't have to share with 8 other hotel guests! Ahhhh, the simple things!
Labels: Airline Stuff, Holidays, Layovers, Random Thoughts, Work
5 comments
Tuesday, February 15, 2011
And so we go onto the second half of our Flight Attendant Lingo! (Or second third, depending on how many submissions I get...)
Slam Clicker - A flight attendant on a layover who, after getting their hotel room card and per diem go immediately to their room and slam the door shut, click the locks, never to be seen again until check out. It's not really a common term here in the Middle East airlines, but would be one that accurately describes at least 60% of the cabin crew, and I'd say 20% of the pilots. If the slam-clicker is a purser or cabin senior, then you understand why, because usually they have voyage reports and crew appraisals to write up, but if they're a newbie and in a destination such as Rome, or New York, or London, then it's usually baffling as to why they're in the job in the first place.
Loco - Short for Low Cost Airline. Or as one of my workmates said after a stint at EasyJet, you'd really have to be nuts to work there. :-S
Bryson - So this term emerged as a nod to the British TV series 'Mile High' and so named after the pilot John Bryson, who's a bit of a playboy pilot. He's also incredibly handsome, and so in the non-TV world a 'Bryson' is used to describe a young playboy pilot, or even just simply used to refer to a young handsome pilot. Believe it or not these are far more rare than the general public think.
Ball Bearing Stewardess - Male Flight Attendant. Probably bantered around more by the flight deck rather than any cabin staff.
Self Loading Freight - also SLF for short, used in any transport industry as a way to describe the paying passenger. Very prevalent on the pprune.org forums.
IFB or the BOB - Which stand for In Flight Boyfriend and Best/Babe on Board respectively. If you ever saw the 'reality' TV show Fly Girls the IFB was explained in excruciating detail in the first episode, so painful it was I could watch no more than 12 minutes of the footage. I dare you to find it on youtube.
Bottle to Throttle - Curfew hours. This is a great term that I first heard on

The Crew Lounge

podcast. It varies between airlines, but it's the time between the last drink you're allowed to have up till the start of your duty or the Standard Departure Time. In my case we have a Bottle to Throttle time of 12 hours, however with certain cities we fly to being subject to very restrictive liquor licensing laws, you may have a window of 1 hour to drink an alcoholic bevvy before you head into Bottle to Throttle time.

Images from here, here, here and here.

Labels: Airline Stuff, Galley Gossip, Random Thoughts, Work

4 comments

Tuesday, February 08, 2011

Believe it or not, today marks the official 5 year anniversary of Tampax Towers, my lovely writing home!


To be honest with you all, I never for a minute expected it to last this long. I thought it would be just a hobby that would die off with a lack of posts, destined for blog purgatory like many other attempts in the past by many of my colleges and fellow hosties.

So just a few statistics for you all –

Top 3 commented posts – My Mother, Italy Extravaganza, Quick Update - Leave, Ramadan, Hours, bleh!
Top commenters (minus the Anonymous tag) – Traytable, Sodwee, RinusRunning, AviationCrazy and Girl On Raw
Total comments – 999 - just short of the thousand mark!

Total hits, since I started adsense years ago – 275448
Technorati Authority – 104. Which ranks as 71708 most visited site listed in their system. Not too shabby!
Total Emails (Since November 2009) – 201 (Keep them coming guys and gals!)
Total Blogger meet ups - 4!
Number of crew who actually have come up to me at work and said "Are you the blogger? I was reading your site before I joined!" or words to that effect - 9, the most recent being just 8 days ago whilst I was in training college for my safety recurrent. A big hello to Sam, if you're reading this :-)

In 5 years of being a flight attendant...


I've gone through 3 bottles of red nail polish, 8 bottles of clear polish, 7 bottles/compacts/sticks of Foundation, 14 tubes of Mascara. I cannot tell you how much red lipstick I've consumed... It must amount to something similar to a truckload...

Survived 6 flatmates
Only had 4 flights where the delays were over 3 hours. Pretty amazing that is!
Operated one flight that actually made it onto CNN (but that's all you're getting out of me for the moment!)
Gone through 4 sets of uniform and am currently on my second set of luggage.
Had on board some cool famous people, including Angelina Jolie, Natalie Imbruglia, Salman Khan, Fraser Gehrig, Alan Fletcher Myriam Fares and Mostafa Shaban.
Worked at 6 Business Promotion Events and met even more famous people, including Michael Schumacher, Tiger Woods, Henrick Stenson, Ernie Els, Michael Campbell, Greg Norman, Richard Quest, Franz Beckenbauer, Jane Turner and Gina Riley. Also saw Alan Fletcher AGAIN during another promo event, I swear I think he's stalking me... probably because I stopped watching Neighbours 5 years ago...


And some highlights of my Dubai Journey -
The best part about flying! The layovers I spend in countless cities all over the world - including, but not limited to, New York, San Francisco, London, Paris, anywhere in Italy, Hamburg, Vienna, Moscow (despite my crazy flights), Bangkok (for a little reminder of my heritage), anywhere in Japan, Auckland and Singapore.

My nephew being born - isn't he cute?
Learning German, and getting enough flights to the region so I can practise. Wish I could say the same about my Japanese
Making an effort to spend my annual leave in places where I hadn't been previously, such as Prague, Amsterdam, Brussels, Tallinn, Finland and Stockholm.

Spending leave last year in Oslo for Eurovision – By far the highlight of my 5 years, and meeting some fellow Aussies who are as passionate about the contest as I am, whilst also getting interviewed by ABC Norway, Nic and BBC Australia about what it's like to be a Aussie Euro-phile living in the Middle East. The downside to attending the Oslo contest is that now I'm totally hooked on it, I can't give up on this years contest in Dusseldorf!
So what can we expect over the next 5 years? Not a whole lot different I imagine. I have no desire to leave the job, I enjoy it too much! I would like to see myself concentrate on the blog a bit more, especially regarding a redesign, but alas my HTML knowledge has gone seriously downhill since studying it at university.

But to cap off an amazing 5 year journey, I just wanted to say one big massive THANK YOU to everyone who has ever linked to, read, commented, sent emails to, recommended and sought this blog for advice or juicy gossip. Without your constant support I would definitely have not been able to keep it operable for as long as I have. I can reassure you all that my years of banging knees with the meal and bar cart are still fun and enjoyable and I'm not going anywhere...

Here's hoping to the next few years of shenanigans!

Images courtesy of FashionPeach, N. Bruce

Labels: Airline Stuff, Around Dubai, Eurovision, Galley Gossip, Layovers, Random Thoughts

13 comments