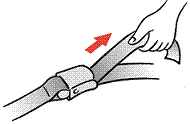 Archives
February 2006
March 2006
April 2006
May 2006
June 2006
July 2006
August 2006
September 2006
October 2006
November 2006
December 2006
January 2007
February 2007
March 2007
April 2007
May 2007
June 2007
July 2007
August 2007
September 2007
October 2007
November 2007
December 2007
January 2008
March 2008
April 2008
May 2008
June 2008
July 2008
August 2008
September 2008
October 2008
November 2008
December 2008
January 2009
February 2009
March 2009
April 2009
May 2009
June 2009
July 2009
August 2009
September 2009
October 2009
November 2009
December 2009
January 2010
March 2010
April 2010
May 2010
June 2010
July 2010
August 2010
September 2010
October 2010
November 2010
December 2010
January 2011
February 2011
March 2011
April 2011
May 2011
June 2011
July 2011
August 2011
September 2011
October 2011
November 2011
December 2011
January 2012
March 2012
June 2012
July 2012
August 2012
September 2012
October 2012
December 2012
February 2013
March 2013
May 2013
July 2013
January 2014
February 2014

Name: Melissa
About Me
Countries Visited (not including Turnarounds): Australia, Austria, Azerbaijan, Belgium, Bosnia & Herzegovina, Brazil, Canada, China, Czech Republic, Denmark, Estonia, Finland, France, Germany, Ghana, Great Britain, Greece, Iceland, India, Italy, Japan, Kenya, Latvia, Libya, Lithuania, Malaysia, Malta, Mauritius, Moldova, Monaco, Morocco, Netherlands, New Zealand, Nigeria, Norway, North Korea, Philippines, Romania, Russia, Singapore, Senegal, Serbia, Seychelles, South Africa, South Korea, Spain, Sri Lanka, Sweden, Switzerland, Tanzania, Thailand, Tunisia, Turkey, Uganda, United Arab Emirates, United States, Vatican City
My Perfect Day in -
London | Perth | Sydney | Melbourne



Site Feed -
http://tampaxtowers.blogspot.com/atom.xml



My Email -
tampaxtowers[at]gmail[dot]com



My Facebook -
Tampax Towers



My Twitter -
@melissaecholima



Links -
Airline Crew.net
Airline Uniforms
Airline Meals
Seatguru - Most Comfy Seats On Any Airline
Trip Advisor
Airtoons
pprune.org - Pilot's rumour network



Friends -
Kangaroo with a Sweet Tooth
Kronicles of Kris
The Adventures of Alle Malice
Joel's trek across Asia/Europe in a Hilux
Phil's Wine Site



Blogs I read -
Tray Table
Airboy
Lifehacker
I Can Has Cheezburger
The Flying Pinto
Girl on Raw
Things Bogans Like
Bobby at Up, Up and a Gay
Straight Guy in the Queer Skies



Credits -
Skin by Falter
BlogSkins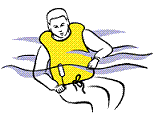 Latest Updates
Thursday, May 28, 2009
So it took me until halfway through the week to actually visit the Royal Palace, and on the day I actually made it to Gamla Stan it was coincidentally the birthday of HRH Prince Carl Philip, Duke of Värmland (who's a total stud BTW) and they pulled out all the pomp and ceremony. Whilst I couldn't actually elbow my way through the throngs of tourists eager to take a peek at the Royals, I did get some nice shot of the changing of the guard...
Labels: Holidays
3 comments
Wednesday, May 20, 2009
Well guys, I've just spent the last week on leave, which was much needed, especially after my bed ridden days in Perth. And to take full advantage of recession-cheap hotel rates and to be closer to my goal of seeing every single country before I die, decided to spend my holiday in Stockholm.
We're fortunate enough to be entitled to purchase J/C tickets on Lufthansa, which we're not permitted to do on our own, so I decided to spoil myself this time and travel in Business Class for once. It was interesting to see how the competition serves the premium cabins - The flight from DXB to FRA and vice versa was nice, with decent flatbed seats, but the In Flight Entertainment system was pretty lacking. The A/V was on demand but once it started you couldn't pause the movie or show to pop off to the loo though. Food wise it was a choice between hot or cold - scrambled eggs with sausages or granola. Nothing like the 3 hot breakfast options (with cheese option) we usually serve for a morning service. I can only imagine how little the Y/C pax would get, I remember flying PRG to FRA and only managed to get a tomato juice. Guys down the back probably only got a sandwich during a 6 hr service.
Anyway, on to photos! And I can assure you that I have an absolute truck load of them!
Arlanda Express, the train that takes you from Arlanda Airport to Stockholm Central. Not that exciting, until you learn that the interior is designed by..... OMFG 70's tennis legend Björn Borg!
Hot Chocolate from Chokladfabriken. Amaaaaazing!
Stadsbibliotek, the interior is just gorgeous! You just want to sit there for 5 hours and read books, but sadly my Swedish isn't the best...
Östermalms Saluhall, awesome marketplace. You can get all sorts of meat here, even reindeer meat!
Sankt Jacobs kyrka
Stockholm Royal Palace, where all the pomp and ceremony occurs. Royal family actually live in Drottningholm Palace
Grand Hotel, famous because it is where the Nobel Laureates stay when they're in town for the prize giving ceremony.
Swedish are into their boats...
Modern Museum, which was pretty cool, apart from the inability to take photos :-( Best piece was the Ketchup Sandwich, which had about 30 panes of glass with Heinz Ketchup squished in between, then smeared all over the floor. 8 or so bottles scattered in the mess. It was awesome!
National Museum of Stockholm
Acne Jeans, whilst famous for its Scandinavian fashion and super-hot shoes, the store is most well known for being the location of the heist in Normalmstorg that coined the term 'Stockholm Syndrome'. Apparently members of staff have had the bank robbers visit the store to see how much it had changed!
Kulturhuset
View over Norrmalm

More pics to follow!

Labels: Eurovision, Holidays

8 comments

Thursday, May 14, 2009

Greetings from Scandinavia guys! And it's my favourite time of the year again... a time more exciting than Christmas and Birthdays and Easter (and Eid?) put together. It's Eurovision time!

So while I'm here lapping up all the Schlanger atmosphere I can handle, here's my favourite so far... from Greece.



And from Albania, whilst the song doesn't entirely suck, the video is unintentionally funny. If you can afford to send the girl over to Moscow, surely you can afford to make a preview video with more than the visualiser in Windows Media Player.



Labels: Eurovision

2 comments

Sunday, May 10, 2009

What was supposed to be a nice visit home during my reserve period turned into a right mess. The trip that I was operating gets into Perth at around 2am, so with a very packed day ahead of me I bolted up to my room, showered and nodded off.

I woke up the next morning at around 10 or so, and I was feeling less than average, but no where near as horrendous as I did a couple of hours later. Tried to get into the city for some shopping, running of errands and catch ups, but after potentially infecting 2 of them and nearly fainting at one point decided it was best to go back to the hotel and call our international hotline for medical assistance.

After a very long wait I managed to see a doctor, who reassured me I didn't have Swine Flu, merely an Upper Respiratory Tract Infection (aka the common cold) and as a result would be grounded until further notice.

Now I know what you're thinking. Even though I'm sick, at least I'll have my family around. Well one of the reasons I swapped onto this flight was to see my dad before he went into surgery to fix his nose that was infamously broken on my bidet in October. Now with me sick and all it's not worth risking him getting sick and delaying the surgery again.

In addtion to that, it really looks bad from the company's point of view to call sick at an outstation as it is, let alone from your home destination. This was the first time I had called sick overseas and I've always said to myself to avoid doing so in Perth, but to deadhead instead. Unfortunately I was stuck in Perth, insanely bored, no family to see and very depressed. Didn't take the laptop, no books to read. Couldn't leave the hotel. A horrible, horrible layover.

I was checked again 2 days later, and the doctor said I was fit to fly, so I deadheaded back to Dubai. I still need to send over some forms to my manager, but now I'm on leave and right now the priority is to relax and take it easy for the next week. And to maybe post a bit more on the blog ;-)

Labels: Homesick, Layovers, Work

9 comments

Saturday, May 02, 2009

So I have the internet all set up here finally which is a huge relief. I have my reserve duty this month and the last thing any crew needs is to be left on home standby with no internet, no tv and nothing to keep one's sanity in check for 8 hours. And as promised, ages ago, here are the photos from the rest of the Toronto trip.



Poutine, which my friend Andrew (who spent some time in Edmonton for a bit) recommended I try. They sell this stuff everywhere, from your standard Burger King style take away outlets, to gastro pubs where they chuck in Duck confit and use organic potato chips or whatever they can get away with. As you can see I went for the cheapo variety and I was not impressed. Actually I spent the flight back to Dubai drinking everything I could that would eliminate the foul taste from my mouth, without much success. I was later told by one of the Canadian crew that it was more a late night meal better accompanied with beer type of delicacy, which explained a lot.





Bata Shoe Museum. More interesting than it looks and sounds.


Native American Moccasins



A proper NASA Astronaut Boot. Very very cool.



Frank Gehry-designed National Museum of Canada



Old Town Hall, with an ice skating rink nearby



New Town Hall? Cannot remember to be honest, poutine van in front was distracting me.



View from atop CN Tower. I took photos from the glass floor, but to be honest they're not that good, and I found it quite disappointing. Maybe I've been spending too much time in the air.



Any Cannucks eager to help me with this one?

Labels: Layovers

2 comments