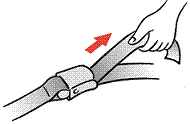 Archives
February 2006
March 2006
April 2006
May 2006
June 2006
July 2006
August 2006
September 2006
October 2006
November 2006
December 2006
January 2007
February 2007
March 2007
April 2007
May 2007
June 2007
July 2007
August 2007
September 2007
October 2007
November 2007
December 2007
January 2008
March 2008
April 2008
May 2008
June 2008
July 2008
August 2008
September 2008
October 2008
November 2008
December 2008
January 2009
February 2009
March 2009
April 2009
May 2009
June 2009
July 2009
August 2009
September 2009
October 2009
November 2009
December 2009
January 2010
March 2010
April 2010
May 2010
June 2010
July 2010
August 2010
September 2010
October 2010
November 2010
December 2010
January 2011
February 2011
March 2011
April 2011
May 2011
June 2011
July 2011
August 2011
September 2011
October 2011
November 2011
December 2011
January 2012
March 2012
June 2012
July 2012
August 2012
September 2012
October 2012
December 2012
February 2013
March 2013
May 2013
July 2013
January 2014
February 2014

Name: Melissa
About Me
Countries Visited (not including Turnarounds): Australia, Austria, Azerbaijan, Belgium, Bosnia & Herzegovina, Brazil, Canada, China, Czech Republic, Denmark, Estonia, Finland, France, Germany, Ghana, Great Britain, Greece, Iceland, India, Italy, Japan, Kenya, Latvia, Libya, Lithuania, Malaysia, Malta, Mauritius, Moldova, Monaco, Morocco, Netherlands, New Zealand, Nigeria, Norway, North Korea, Philippines, Romania, Russia, Singapore, Senegal, Serbia, Seychelles, South Africa, South Korea, Spain, Sri Lanka, Sweden, Switzerland, Tanzania, Thailand, Tunisia, Turkey, Uganda, United Arab Emirates, United States, Vatican City
My Perfect Day in -
London | Perth | Sydney | Melbourne



Site Feed -
http://tampaxtowers.blogspot.com/atom.xml



My Email -
tampaxtowers[at]gmail[dot]com



My Facebook -
Tampax Towers



My Twitter -
@melissaecholima



Links -
Airline Crew.net
Airline Uniforms
Airline Meals
Seatguru - Most Comfy Seats On Any Airline
Trip Advisor
Airtoons
pprune.org - Pilot's rumour network



Friends -
Kangaroo with a Sweet Tooth
Kronicles of Kris
The Adventures of Alle Malice
Joel's trek across Asia/Europe in a Hilux
Phil's Wine Site



Blogs I read -
Tray Table
Airboy
Lifehacker
I Can Has Cheezburger
The Flying Pinto
Girl on Raw
Things Bogans Like
Bobby at Up, Up and a Gay
Straight Guy in the Queer Skies



Credits -
Skin by Falter
BlogSkins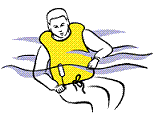 Latest Updates
Sunday, May 28, 2006
Hey guys!
Writing this from Sydney at the moment, still feeling very fatigued and red-eyed from the 14 hour monster flight. It's direct, but always packed and very busy to work. The best bit about it is that the hotel has just been refurbished, it's in a great location, and I'm in a corner room, so I got lucky and scored really good views. TV's got Foxtel, big LCD screen and free DVD player. A room service menu cooked by Luke Mangan (the chef off the Today show), which in turn makes eating in a very dear experience. All main courses are $41.50! Bargain!
I did manage to see a little of Sydney though. Walked to Centrepoint tower, and snapped these shots.
This is the very pretty view of Darling Harbor
And a shot of Aussie Stadium, where they held the Olympic Games
The Hilton, where I'm currently staying, and the Queen Victoria Building located adjacent to it, and where I'll inflict some damage to the credit card later on.
A pretty average view of the Sydney Harbor Bridge. I think the glare of the pamphlets from the info desk add a nice rustic touch.
Another nice view of Darling Harbor.
Tomorrow morning I'm off to Christchurch. Have no idea what I'm going to be doing over there, but should be good, and the flight's only 3 hours so I'll be refreshed
0 comments
Saturday, May 20, 2006
I'm back from my 5 day mind clearing trip. Went up with my dad to Dalwallinu, and had a look around where he works as well. It was pretty boring, but it gave me ample opportunity to study for my SEP recurrent exam which is...eh, 5 months away. The boredom and silence did get me in the Eurovision mood though, since every European news channel was showing clips from their country's entrants.

Whilst I'm still scouting for a Greek club to get drunk at in time for Sunday night, here's my favorites prediction, should you want to place a bet with Centrebet.
Sweden, Carola. She's performing late in the contest, she's already won the contest before (in 1983!), and Sweden are a powerhouse nation who have Scandinavian voting bias on their side.
Ireland, Brian Kennedy. Made me shiver when I heard it.
Greece, Anna Vissi
Germany, because the lead singer is an Aussie and it's country & western!
Ukraine, Tina Karol

Happy Eurovision guys!

2 comments

Friday, May 12, 2006

You know that arcade game Dance Dance Revolution? With the arrows and stuff? Well, those who know me well enough know that good day out for me would be to include at least one session of DDR. Anyway, click here, it's the most piss funny clip, and I wish I were that good at dancing (as I'm sure he wishes he was as good as I walking)

http://www.guzer.com/videos/ddr_fat_kid.php

And from the same website... a one legged guy doing DDR!

http://www.guzer.com/videos/ddr_1leg.php

How cool is that! 0 comments Hey guys, currently in Perth at the moment on my annual leave. I know I've been a little slack in the posting department. Quite a bit has happened, but they're not particularly exciting.

Flight 404 - DXB-SIN-MEL
The last time I wrote I was on my way to the 5 day torture flight. Walked into briefing having had fuck all sleep, for a 2am departure time. Most of the guys there looked pretty fatigued already. Purser walks in, says "Everybody take out their manuals," and I'm shitting myself because I know exactly what's gonna happen next.

She checks them to see if they've got the lastest updates. I KNOW I haven't got mine, as the Purser on my Kuwait flight asked the same thing and I didn't get the updates, ever since that flight I've asked admin if they've got a copy and they say no, they're out. I do so again after the Purser tells me to get a copy, admin tell me they don't have one, I tell the Purser I can't get a copy, and ask her if I'm gonna be offloaded. She hands me a copy of the revision, and I guess from that point on things aren't rosy between her and the rest of the crew. She's made it as the first entry onto my "Pursers and SFS's to call in sick for" list, a list that all cabin crew make when they fly with someone who makes hel for everyone for absolutely no reason. The Vice President even made a joke about the lists at our graduation! That's how common they are.

The flights were relatively uneventful. During handover I took over from a Melbourne boy who was quite a charmer, who I later found out was quite sick on one of the legs. When we took over from the crew for the SIN-DXB leg they were 5 crew short, 2 of which were taken to hostpital and one of which had to be injected with something out of the Emergency Medical Kit (EMK) they were that sick. Rarely is the EMK opened, only for serious situations and only with permission from the captain, so us crew were looking through it to see what goodies were available. We had a look at the Mortality Kit, Baby Delivery Kit, Nulbuphine, Epinephrine and Dihydrocodeine amongst others. I had a performance review as well, and they took this snooping round the EMK as an interest in the equipment on board, and so I scored some bonus points for that. :-)

One of the landings was very rough though. We landed into Singapore and Claire, the Senior Flight Stewardess, mustn't have secured a food container, because it fell from the very top onto the floor and made a huge crash. It was also full of water bottles, so there was water everywhere, and Claire and I were soaking wet. There were also crew who were supposed to be seated at L5a and R5, and instead were seated in passenger seats on the very back row, who were very lucky not to have been hit by the containers.

I didn't really do much on the layovers. The first Singapore layover I just shopped and shopped at the Bugis Street Markets and slept. The Melbourne layover I had full intention of heading to Brunswick Street and stocking up on some Alannah Hill skirts, but slept in instead and only had time to catch up with Chris. The 17 hours we were supposed to have in Melbourne got whittled away because the plane landing into Singapore was delayed. The second Singapore layover was a bit more tourist-y. Saw the Raffles Hotel, the likes of which have housed the President of Bahrain and Michael Jackson, and it looked pretty ritzy, the perfect place for high ranking dignitaries to have a drink or to talk politics over a pot of tea.

It was a very exhausting flight to do. When I arrived back at the briefing centre I was limping, cursing my shoes and wishing Clarks made a size 11 ladies. Ikram, the Purser from my Manilla flight, saw me and we chatted, and he said I looked "fresh". I wanted to deck him, but instead I went home and curled up into the foetal position, glad that I didn't have to do a flight for another 2 weeks. I really hope SYD-CHC isn't one of THOSE flights. 0 comments

Tuesday, May 02, 2006

Well, I'm writing this a little early in the morning, mainly because Bridgette had an Alexandria turnaround and woke me up getting ready for it. It didn't really piss me off, because she had a flight, but I still wished I'd have put up a "Do Not Disturb" sign, otherwise I wouldn't have gone to the trouble of stealing it from the Duxton. I stole one from Osaka, purely because it look so nice, but it didn't have the DND side, just the side that said "Please Make My Room".

I also had a little scout on rosters of people I know. At our airline, the employee website is pretty hard to log into, there's 2 different login pages, one of which you use a handheld device with numbers you punch in that changes every minute. But one you're in there, you can look up people's numbers, mobiles, rosters, pretty much everything except their address.

A few things I found out

Lana, one of the Aussie girls, didn't come back from her leave, she's leaving the company for good. (wipes mock tear from face)
Prolly my best friend in Dubai, Grace, is gonna be in Singapore when I am! Might have to have breakfast and go shopping together or something. She's also pretty bummed and was crying when she left Ireland, as she missed her boyfriend and family heaps, and didn't want to go. I'm thinking of treating her to the original Singapore Sling at the Raffles hotel when we're there to cheer her up.
This really horrible girl, who shall remain anonymous, went on a layover to Manchester, and went AWOL, and didn't arrive back with the crew. From what it looked like, the crew were already short of staff (Boeing 777-300 needs minimum 11 cabin cew). She has since been removed from the roster for half the month. On the downside, she's still being paid salary.
On other news, Bridgette told me yesterday that she's moving out. She's moving to White Building, which is a five minute walk away, so yeah, I'm gonna have a fresh-faced abinito moving, and I'll be there to help with her studying and partying. Bridgette said she'd be gone by the end of next week, but since I have long flights and leave coming up in a couple of days, it'll probably be by the time I get back from my Sydney flight, ie, start of June. Just in time for my birthday really. What a nice present!
0 comments