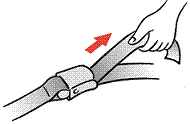 Archives
February 2006
March 2006
April 2006
May 2006
June 2006
July 2006
August 2006
September 2006
October 2006
November 2006
December 2006
January 2007
February 2007
March 2007
April 2007
May 2007
June 2007
July 2007
August 2007
September 2007
October 2007
November 2007
December 2007
January 2008
March 2008
April 2008
May 2008
June 2008
July 2008
August 2008
September 2008
October 2008
November 2008
December 2008
January 2009
February 2009
March 2009
April 2009
May 2009
June 2009
July 2009
August 2009
September 2009
October 2009
November 2009
December 2009
January 2010
March 2010
April 2010
May 2010
June 2010
July 2010
August 2010
September 2010
October 2010
November 2010
December 2010
January 2011
February 2011
March 2011
April 2011
May 2011
June 2011
July 2011
August 2011
September 2011
October 2011
November 2011
December 2011
January 2012
March 2012
June 2012
July 2012
August 2012
September 2012
October 2012
December 2012
February 2013
March 2013
May 2013
July 2013
January 2014
February 2014

Name: Melissa
About Me
Countries Visited (not including Turnarounds): Australia, Austria, Azerbaijan, Belgium, Bosnia & Herzegovina, Brazil, Canada, China, Czech Republic, Denmark, Estonia, Finland, France, Germany, Ghana, Great Britain, Greece, Iceland, India, Italy, Japan, Kenya, Latvia, Libya, Lithuania, Malaysia, Malta, Mauritius, Moldova, Monaco, Morocco, Netherlands, New Zealand, Nigeria, Norway, North Korea, Philippines, Romania, Russia, Singapore, Senegal, Serbia, Seychelles, South Africa, South Korea, Spain, Sri Lanka, Sweden, Switzerland, Tanzania, Thailand, Tunisia, Turkey, Uganda, United Arab Emirates, United States, Vatican City
My Perfect Day in -
London | Perth | Sydney | Melbourne



Site Feed -
http://tampaxtowers.blogspot.com/atom.xml



My Email -
tampaxtowers[at]gmail[dot]com



My Facebook -
Tampax Towers



My Twitter -
@melissaecholima



Links -
Airline Crew.net
Airline Uniforms
Airline Meals
Seatguru - Most Comfy Seats On Any Airline
Trip Advisor
Airtoons
pprune.org - Pilot's rumour network



Friends -
Kangaroo with a Sweet Tooth
Kronicles of Kris
The Adventures of Alle Malice
Joel's trek across Asia/Europe in a Hilux
Phil's Wine Site



Blogs I read -
Tray Table
Airboy
Lifehacker
I Can Has Cheezburger
The Flying Pinto
Girl on Raw
Things Bogans Like
Bobby at Up, Up and a Gay
Straight Guy in the Queer Skies



Credits -
Skin by Falter
BlogSkins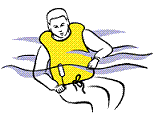 Latest Updates
Wednesday, December 26, 2012
So I've been hitting the books pretty hard this past month
If some of you have been following my Twitter and Formspring you'll know that in addition to flying I'm back at university - I'm lucky that the airline offer a few university courses through the training college with some recognised institutions, and one of the ones on offer was Aviation Security Management. It's just a diploma, and only part time - 6 units somewhat compressed into an 18 month period. They don't work around your roster, but all the lectures are up online and so far I'm doing pretty well. Well much better than I was when I was first at ECU studying a Chemistry degree. The course material is somewhat fascinating, and I have no plan to use it after it's finished. It is just nice for a change to exercise my brain a bit, I feel I'm ready to study now, as opposed to after I left high school and burnt out really quickly.
I'm also studying for something else - I'm learning how to drive. In Dubai.
This would be the number one thing I've put on New Years Resolution Lists since moving here, and I've finally decided to bite the bullet and enrol in a driving school. Whilst I can easily convert an Australian license in Dubai, I've never been able to get an Australian license. I tried when I was 17 years old, and failed the test after doing something illegal at a roundabout, then I never really could rouse myself to go through the whole process again. Since then it has become very difficult to obtain the license - 50 hours logged behind the wheel, and 2 years on 'P' plates after a successful test, which is very difficult to achieve when you live in Dubai. I figured I should just get the lessons in Dubai, then afterwards I don't have to go on the 'P' plates (apparently they only issue probationary licenses to those 21 and under). The full course is 40 30-minute lessons, plus 8 lectures, plus simulators and theory testing. It costs a fortune as well - which is why I waited until December to enrol - just needed to get over the broken ankle, then the lack of salary from the broken ankle, then wait for reserve to finish, and now I have a nice chunk of about 3 months where I don't have any leave planned. It'd be nice to hire a car on layovers and explore them more freely.
December has been pretty good to me, even though it's being spent buried in paperwork and books with the Diploma, driving and SEP recurrent, I had a nice layover in beautiful Prague.
The last time I was there it was summer 2008 - I'd never been before with the airline, and the flight is pretty difficult to get as it's desired by most of the First Class crew. I was really hoping to see snow, however the only snow I could see was, on approach into Prague, some of the rural farmland had a light dusting. I only had one goal of the trip too - to see the Christmas market. I wish the markets weren't just a European thing; not only do they have cheap meal options (pig on a spit, bread roll, mustard - yes please!) but they're usually the best places to get Christmas decorations. The one I purchased was a glittery snowman, only I later found out it was glass (and not plastic which was my initial thought) when it smashed into shards in my suitcase full of winter gear. Not happy about that at all.
But right now I'm at home for the Christmas period, the first time I've actually had Christmas Day off in 5 years. Usually what happens is that I bid for leave, then I get 18-24th off, or 17-23rd off... never the actual day itself. So in previous years our family have had the big lunch on the last day I was in Perth, but you kind of feel that no one's heart is fully into it, especially if some of them had to work. Then I skipped bidding for it last year, tried for 2012 and was successful. I honestly don't mind working Xmas day - especially if its a layover, the crew all come out for a big buffet and everyone is in a great mood even though most are missing their families.
But it's good to be home, and to see my nephew again. Here he is climbing walls after receiving the Spiderman costume for Christmas. I think the next time I visit him there will be fingermarks all over the walls :-)
Happy holidays everyone!
Image from here.
1 comments