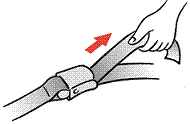 Archives
February 2006
March 2006
April 2006
May 2006
June 2006
July 2006
August 2006
September 2006
October 2006
November 2006
December 2006
January 2007
February 2007
March 2007
April 2007
May 2007
June 2007
July 2007
August 2007
September 2007
October 2007
November 2007
December 2007
January 2008
March 2008
April 2008
May 2008
June 2008
July 2008
August 2008
September 2008
October 2008
November 2008
December 2008
January 2009
February 2009
March 2009
April 2009
May 2009
June 2009
July 2009
August 2009
September 2009
October 2009
November 2009
December 2009
January 2010
March 2010
April 2010
May 2010
June 2010
July 2010
August 2010
September 2010
October 2010
November 2010
December 2010
January 2011
February 2011
March 2011
April 2011
May 2011
June 2011
July 2011
August 2011
September 2011
October 2011
November 2011
December 2011
January 2012
March 2012
June 2012
July 2012
August 2012
September 2012
October 2012
December 2012
February 2013
March 2013
May 2013
July 2013
January 2014
February 2014

Name: Melissa
About Me
Countries Visited (not including Turnarounds): Australia, Austria, Azerbaijan, Belgium, Bosnia & Herzegovina, Brazil, Canada, China, Czech Republic, Denmark, Estonia, Finland, France, Germany, Ghana, Great Britain, Greece, Iceland, India, Italy, Japan, Kenya, Latvia, Libya, Lithuania, Malaysia, Malta, Mauritius, Moldova, Monaco, Morocco, Netherlands, New Zealand, Nigeria, Norway, North Korea, Philippines, Romania, Russia, Singapore, Senegal, Serbia, Seychelles, South Africa, South Korea, Spain, Sri Lanka, Sweden, Switzerland, Tanzania, Thailand, Tunisia, Turkey, Uganda, United Arab Emirates, United States, Vatican City
My Perfect Day in -
London | Perth | Sydney | Melbourne



Site Feed -
http://tampaxtowers.blogspot.com/atom.xml



My Email -
tampaxtowers[at]gmail[dot]com



My Facebook -
Tampax Towers



My Twitter -
@melissaecholima



Links -
Airline Crew.net
Airline Uniforms
Airline Meals
Seatguru - Most Comfy Seats On Any Airline
Trip Advisor
Airtoons
pprune.org - Pilot's rumour network



Friends -
Kangaroo with a Sweet Tooth
Kronicles of Kris
The Adventures of Alle Malice
Joel's trek across Asia/Europe in a Hilux
Phil's Wine Site



Blogs I read -
Tray Table
Airboy
Lifehacker
I Can Has Cheezburger
The Flying Pinto
Girl on Raw
Things Bogans Like
Bobby at Up, Up and a Gay
Straight Guy in the Queer Skies



Credits -
Skin by Falter
BlogSkins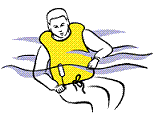 Latest Updates
Saturday, May 31, 2008
Well, after 2 years or so bumming wireless internet from the girls next door, they finally wised up and secured the connection. So now I have to deal with Etisalat, which along with Showtime has probably the worst customer service in the UAE, to get broadband. Will take at least a week, so in the meantime I'm spending all my time at French Connection cafe sending emails and chatting and stuff). Hopefully it shouldn't be too long, and soon enough will have some more photos from Prague. There's a ton to upload... so stay tuned...
Labels: Random Thoughts
11 comments
Wednesday, May 21, 2008
Day 2 and I had my heart set on touring the city on a Segway. I've seen these things around Florence and thought that it would be a cool way to tour the city, if a tad nerdy. But I didn't care, I was having too much fun.
One a turnaround before my leave, one of the crew who had been to the Czech Republic before was raving about this place they went to. "You just HAVE TO GO to Český Krumlov!" As I knew that at some point during my stay I wanted to see the country beyond Prague, I boarded a bus to see what was so special about this town. And yes, whilst it was beautiful, unique and somewhat resembled an adult Disneyland, I had the feeling it's hype was slightly unjustified.
Views of the town, with the Vltava river winding throughout. (The same Vltava river that runs through the centre of Prague)
Bohemian "Grafitti"
Strange place for brown bears. Native to the Czech Republic.
Had a very interesting lunch too - a traditional Czech soup that had an insane amount of garlic mixed in. The garlic was so strong I had to take 3 Listerine pocket packs to feel comfortable taking to anyone, and after I got back at around 9pm, I still felt the garlic on my tongue.

The food I had on my holiday was very nice, but after my 4th beef goulash and 6th breaded herb dumpling I got sick of the cuisine. I made myself eat one traditional dish every day I was there, which varied from pork sausage, to pork chops, to pork roasts. The amount of pork I had missed out on living in Dubai was more than compensated on this trip. I was very satisfied.

There's still more photos to post, so until next time... safe flying :-)

Labels: Holidays

2 comments

Saturday, May 17, 2008

Hey guys, currently in Perth at the moment seeing the family and a few mates. Not having the best of luck at the moment - they didn't load my suitcase! But it matters not because I found out today that

I'M GETTING PROMOTED TO FIRST CLASS! YAY!!!

Prague pictures coming soon too :-)

Labels: Airline Stuff, Random Thoughts, Work

12 comments

Monday, May 12, 2008

So I arrived into Prague and it hit me that I forgot to pack a power adaptor, which would have rendered the free Wifi at the hotel useless. The city was 4 metro stops away, and unfortunately for me I arrived on the National Public Holiday, so nothing was open. Just wanted to have a good nights sleep after what was a pretty stressful day.

My first full day I didn't even bother to put my camera in my bag – there were so many photos taken, so many gorgeous buildings and views. I'll try to write down here what each picture is, but to be honest there was so much information to take in that it may prove quite difficult.

So the first thing I wanted to do was to go on a tour. I know this is very touristy and quite lame, but I just wanted to nail the first couple of days down in tours so I knew everything and leave the rest to discover for myself and to do what I wanted.



First place I visited was Prague Castle, former residence of the President and said to be the largest ancient castle in the world.
Prague castle gardens
Entrance to the castle
Some of the best views in town
St Vitus' cathedral
Here we have the "Dancing House", designed by Vlado Milunic, in co-operation with Frank Gehry, who designed the Guggenheim Museum in Bilbao, Spain. It is nicknamed Fred and Ginger as it was designed to resemble a dancing couple.
The Old Town City Hall and it's most famous attraction, the Astronomical Clock. Every hour the skeleton would chime a bell and out of nowhere some of the Apostles would appear. At noon all twelve can be seen.
Pictures from the Stare Mesto
The Rudolfinum, home of the Czech Philharmonic Orchestra
Wenceslas Square, and the Wenceslas Monument from behind. One of the main squares in Prague, and finding your way here means you can find your way anywhere.
Vlatva River, with Charles Bridge in the background.
Some funky art exhibit we stumbled across
Views form the Charles Bridge
Nardoni Divaldo, taken from our row boat on the Vltava
Shane, who so kindly rowed the boat for us on the Vltava. We met randomly on a tour, and were both alone, and thought "What the heck" He didn't stay for very long which was a shame :-(

So... that was all for Day 1. Coming up should be some Segway action and Cesky Krumlov!

Labels: Holidays

1 comments

Saturday, May 10, 2008

So I was a bit of a stressball before I went on my leave - my last flight was a Bombay, and whilst the passengers were nice, the senior crew made life quite difficult for me, all resulting in an uneccessary debrief back in CBC.

Needing to get my mind onto better things, I headed to the airport on Thursday knowing loads were going to be quite light DXB-FRA. But ground staff had other ideas. Due to payload reasons,(which after 2.5 years in the industry, I still have no idea how 'payload' would prevent someone getting on a flight. If there were 304 full fare pax for 304 seats, they'd get on no probs, and I'd doubt take off/landing weight would have much to do because it'd be fuel for a 6 hr flight, not 14hrs... and what if there was a heap of cargo? They'd still sell as much as they could no?) they weren't going to issue my boarding pass. Boarding started at 7.40am. I got my boarding pass at 7.45am. Oh dear...

Anyone who's had to walk from Check-in to Sheikh Rashid terminal knows it takes at least 20min. DXB staff with gold carts didn't have room for me (but subsequently let on about 4 locals) so I bolted off to the remote stand gates. Was lucky to make it, even though I had a mini asthma attack on board. Never had I been so appreciative of my e-gate card. 200 dizzers well spent me thinks. Tine, who was going home, was so nice to me on board, and the guy I sat next to was decent company after a few whiskies had gone into him. He was headed to Krakow, poor guy.



So I reached Frankfurt and after getting through immigration, transfers to Terminal 1, then check-in, then security (which is worse than Heathrow and JFK combined!) then a wait of 3 hours, finally got on the plane to PRG. Scarebus A320-100. 3/3 seat configuration in economy with no TV's anywhere! (Our Muscat's are 15 min shorter and we still give everyone a screen to look at, even if it's just some random TV shows and airshow maps). Business wasn't any better - still had the economy 3/3 seat config but the middle seat had a tray table permanently fixed to it. Pushback was precise, Taxi took ages, climb was VERY steep (felt kinda sorry for the aft-facing Cabin crew). Service was brief - roll in a bag with a fun size Twix, plus drink of choice. Better than our dish-out-trays-and-snatch-off-pax-before-finished-meal type of short haul service. At least we can take these home.
An hour later we were in Ruzyne Airport. I was chuffed, especially when I got my bags intact. Immigration was non-existant - such a shame too. I wanted my passport stamped.
So now I'm in my hotel (which has free WiFi and a free buffet breakfast!) and set to post my pics of Prague. I'm sure you've all had enough of my nerdy aviation experience for one day :-)

Labels: Airline Stuff, Galley Gossip, Holidays, Work
13 comments