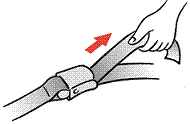 Archives
February 2006
March 2006
April 2006
May 2006
June 2006
July 2006
August 2006
September 2006
October 2006
November 2006
December 2006
January 2007
February 2007
March 2007
April 2007
May 2007
June 2007
July 2007
August 2007
September 2007
October 2007
November 2007
December 2007
January 2008
March 2008
April 2008
May 2008
June 2008
July 2008
August 2008
September 2008
October 2008
November 2008
December 2008
January 2009
February 2009
March 2009
April 2009
May 2009
June 2009
July 2009
August 2009
September 2009
October 2009
November 2009
December 2009
January 2010
March 2010
April 2010
May 2010
June 2010
July 2010
August 2010
September 2010
October 2010
November 2010
December 2010
January 2011
February 2011
March 2011
April 2011
May 2011
June 2011
July 2011
August 2011
September 2011
October 2011
November 2011
December 2011
January 2012
March 2012
June 2012
July 2012
August 2012
September 2012
October 2012
December 2012
February 2013
March 2013
May 2013
July 2013
January 2014
February 2014

Name: Melissa
About Me
Countries Visited (not including Turnarounds): Australia, Austria, Azerbaijan, Belgium, Bosnia & Herzegovina, Brazil, Canada, China, Czech Republic, Denmark, Estonia, Finland, France, Germany, Ghana, Great Britain, Greece, Iceland, India, Italy, Japan, Kenya, Latvia, Libya, Lithuania, Malaysia, Malta, Mauritius, Moldova, Monaco, Morocco, Netherlands, New Zealand, Nigeria, Norway, North Korea, Philippines, Romania, Russia, Singapore, Senegal, Serbia, Seychelles, South Africa, South Korea, Spain, Sri Lanka, Sweden, Switzerland, Tanzania, Thailand, Tunisia, Turkey, Uganda, United Arab Emirates, United States, Vatican City
My Perfect Day in -
London | Perth | Sydney | Melbourne



Site Feed -
http://tampaxtowers.blogspot.com/atom.xml



My Email -
tampaxtowers[at]gmail[dot]com



My Facebook -
Tampax Towers



My Twitter -
@melissaecholima



Links -
Airline Crew.net
Airline Uniforms
Airline Meals
Seatguru - Most Comfy Seats On Any Airline
Trip Advisor
Airtoons
pprune.org - Pilot's rumour network



Friends -
Kangaroo with a Sweet Tooth
Kronicles of Kris
The Adventures of Alle Malice
Joel's trek across Asia/Europe in a Hilux
Phil's Wine Site



Blogs I read -
Tray Table
Airboy
Lifehacker
I Can Has Cheezburger
The Flying Pinto
Girl on Raw
Things Bogans Like
Bobby at Up, Up and a Gay
Straight Guy in the Queer Skies



Credits -
Skin by Falter
BlogSkins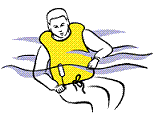 Latest Updates
Saturday, September 27, 2008
Well, silly me forgot to bid on my top bid month, and so my standing bid kicked in - Hong Kong and Perth. So now as we approach October, I will have done 5 Hong Kongs in the space of 3 months. And I'm sick of it to be honest. Not really the destination as such, I'd gladly come here again for a holiday, but more so with the flight pattern, how little flexibility you get, you can't really enjoy dinner or the glorious light show of billboards and neon signs because you have to get ready for pick up.
I was the quintessential Dubai trolley dolly - for the first 4 layovers, I did nothing but shop. Sad I know, normally I don't like shopping for clothes and stuff, but Muji and Uniqlo were both within walking distance, and we get neither in Dubai nor Oz.
The 5th layover though, I forced myself to get out and about. Went to Ngong Ping 360, the cable car that takes you to Lantau Island, which is just basically one side of the island with HK's famous outdoor Buddha, and a monastery nearby, with the rest of the island full of souvenir shops and restaurants. Lantau Island is basically what Sentosa Island is to Singapore, except you can't toboggan down a steep hill nor play volleyball on the beach. The views from the cable car were amazing though, and whilst I spent a maximum of 2.5 hours on the island I did get a few decent photos.
Sufferers of vertigo beware
The monastery. Only vegetarian food allowed to be consumed on the premises, which I found interesting
Obligatory tourist shot in cable car with poor Photo-shopping. I want my $88 HKD back dammit.
Meanwhile in other news, my dad is currently in Dubai! So excited, and with Ramadan over as well it should be a blast. I'm a little worried about him getting home as I could only book a waitlist ticket with a full aircraft, but we'll see how things go. I am also on reserve during this period, so no doubt there will be minimal postings on here as I will more likely than not be pulled out for red-eye turnarounds to Amman, Karachi, Bombay, and what not. Thank goodness I also have leave during October.
Labels: Layovers
6 comments
Monday, September 15, 2008
WARNING - this post was written whilst the author was suffering from insomnia. May potentially cause drowsiness and/or general boredom.
Anyways, yesterday I was supposed to go to Hong Kong, but due to a mix-up regarding my uniform, I have now been branded with my first Absent of my career, the exact details of which I'm going to leave to your imagination. I'm not too fussed to be honest, apart from the 3 extra days spent in fasting Dubai, 200DH deduction from salary and lack of per diem (and a good time) I would have normally gotten in HK.
So due to this AB, I have also been assigned Standby Duty today from 10am. It is mercifully only 8 hours long, having recently been changed from 12 hr duty home confinement. Chances are very high that I'll get pulled out for a yucky turnaround (I'm predicting a Nairobi turnaround or Jeddah) but there is also the possibility I can get a cruisy Euro layover. And so, allow me to draw your attention to the flight attendant suitcase...
To ordinary folk this may look like a right old mess, and on days off it certainly is, but in fact this is organised in such a way that I can pack, as well as shower, have hair, makeup and uniform ready, should I get the call from Screw Scheduling, which can give notice of between 20 min to 1 hr before pick up. And to those who doubt, I have actually had the 20 min notice before, for the Nairobi turnaround, and I was struggling, let me tell you.
Now for the contents of the suitcase

Toiletry Bag


Handbag, preferably squishable into a tiny space


Umbrella (yes hotels have them, but I'm rather attatched to mine, and sometimes hotels do run out of them if there is heavy rainfall)


Uniform for the return sector


Unfoldable bag, for carrying groceries and stuff, to avoid plastic bag usage


Make up bag


Hairbrush


Spacebag with clothes used regardless of weather (undies, jeans, bra, stockings for work, basic singlets, bikini)
And then you have ouside of the suitcase weather-dependant clothes, from left -
Big coat, for climates approx. <>Wooly jumper with appropriately matched 3/4 sleeve top


Boots, with knee-length socks


Cool weather outfit - wool skirt, thin cashmere jumper, black stockings, scarf, thin belt


Flats - choice of 2 pairs, only one of which will make suitcase


Black Pashmina, should really be in spacebag because it can be worn with anything, but if it's really hot may not even need it


Summer outfit - light cotton wrap tops, basically anything light and of a natural fibre


Comfy walking shoes, suitable for cobblestone roads which are abundant in Europe. These ones are Scholls, and are daggy as hell. May as well purchase some Birkenstocks...
So that's my standby suitcase ready to go. I guess I should point out that if it were a scheduled layover, I would normally wait until the very last minute, with an hour until pick up, before I even start to pack. This is mainly due to me needing the makeup bag and hairbrush to get ready, but also because I need the time to decide what I'm packing, and there could also be a change of duty which messes up plans very quickly. I'm also currently suffering from mild insomnia, and have found packing for standby a constructive way to pass the time, thus explaining why everything is in nice neat piles. Tis a rarity I tell you.

Labels: Airline Stuff, Layovers, Random Thoughts, Work

18 comments

Sunday, September 14, 2008

Yes, I know this was ages ago, but I've been meaning to clear the backlog of posts, and a lot of the photos taken in Prague were too good not to show everyone. Still on Day 4, after visiting the gorgeous St Nicklaus chuch, I walked over to the Jewish quater.






Most of the Synagogues you weren't allowed to take photos in, but you could inside the Old Jewish Cemetary, and as you can see from the photos just walking through the place was both a spooky and sobering experience.




Stalls just outside the Old Synagogue in Josefov, which in my opinion had probably the most unique souveniers in all of Prague. No Bohemian Crystal to be seen at all.



Labels: Holidays

0 comments

Friday, September 12, 2008

Hey guys, just trying to clear the backlog of posts and photos I have for this here blog. Last month I found myself in Brisbane, which, after the last trip, I vowed never to do again just because it was so tiring, and I didn't really know anyone in Brisbane, and my last SIN-BNE the purser was a bit crazy and some of the crew were a bit 'clique-y' so to speak. But as I was rostered as a First Class crew for the whole of August and still on a Business Class swap system, all my flights were pretty much set in stone. And to my relief, not only were the crew nice (well, the Captain was a bit dodge), and not only did I meet up with a uni friend who was just lovely, but I also took a day trip to Tangalooma, which was much better than window shopping at DJ's for 4 days.

I should also mention that some pics here (those with the timestamp), were actually taken by the FO...



Me with Eugene, the FO on the trip. He kinda reminded me of a real life version of Tux. Hilarious guy, and him and Belinda have now got me addicted to Pandan Cake from Bengawan Solo.


Eugene (Singapore), Mohommed (UAE), me, Belinda (Singapore)
Soaking in the sun


On the cruise ship
Gorgeous view
In front of the cruise.
Now I should mention at this point, that the cruise we went on included a trip to the island, whale watching and dolphin feeding. The trip from the Brisbane jetty to Tangalooma was fine, however when we started on the whale watching trip we hit open water and it was quite rocky. Mohommed had mentioned before that he got seasick, but as it turned out I was the one curled up on the bottom deck in the fetal position feeling like crap. So the following pics are what I could get from inside the cabin, which is a pretty good effort considering.

There were quite a few whales spotted, as well as a dugong, sea turtle and dolphins. Shame I couldn't enjoy it that much.



Back on ground (thank goodness), for all the non-aussies, this is a Kookaburra. Their call being quite prominent around sunset.

And at the end of a long day, we had a very cold (outside temperature was apparently 10 degrees Celcius) swim with the dolphins. Mohommed chickened out though, choosing to stay on the jetty eating a hot dog.
So more posts to follow soon, in the meantime check out this interview on Airboy's site for his ITV series :-) Never really thought I would be interesting enough to be interviewed, nonetheless the design of the site alone is worth clicking the link. Enjoy!

Labels: Layovers
3 comments