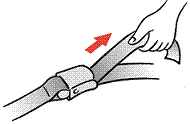 Archives
February 2006
March 2006
April 2006
May 2006
June 2006
July 2006
August 2006
September 2006
October 2006
November 2006
December 2006
January 2007
February 2007
March 2007
April 2007
May 2007
June 2007
July 2007
August 2007
September 2007
October 2007
November 2007
December 2007
January 2008
March 2008
April 2008
May 2008
June 2008
July 2008
August 2008
September 2008
October 2008
November 2008
December 2008
January 2009
February 2009
March 2009
April 2009
May 2009
June 2009
July 2009
August 2009
September 2009
October 2009
November 2009
December 2009
January 2010
March 2010
April 2010
May 2010
June 2010
July 2010
August 2010
September 2010
October 2010
November 2010
December 2010
January 2011
February 2011
March 2011
April 2011
May 2011
June 2011
July 2011
August 2011
September 2011
October 2011
November 2011
December 2011
January 2012
March 2012
June 2012
July 2012
August 2012
September 2012
October 2012
December 2012
February 2013
March 2013
May 2013
July 2013
January 2014
February 2014

Name: Melissa
About Me
Countries Visited (not including Turnarounds): Australia, Austria, Azerbaijan, Belgium, Bosnia & Herzegovina, Brazil, Canada, China, Czech Republic, Denmark, Estonia, Finland, France, Germany, Ghana, Great Britain, Greece, Iceland, India, Italy, Japan, Kenya, Latvia, Libya, Lithuania, Malaysia, Malta, Mauritius, Moldova, Monaco, Morocco, Netherlands, New Zealand, Nigeria, Norway, North Korea, Philippines, Romania, Russia, Singapore, Senegal, Serbia, Seychelles, South Africa, South Korea, Spain, Sri Lanka, Sweden, Switzerland, Tanzania, Thailand, Tunisia, Turkey, Uganda, United Arab Emirates, United States, Vatican City
My Perfect Day in -
London | Perth | Sydney | Melbourne



Site Feed -
http://tampaxtowers.blogspot.com/atom.xml



My Email -
tampaxtowers[at]gmail[dot]com



My Facebook -
Tampax Towers



My Twitter -
@melissaecholima



Links -
Airline Crew.net
Airline Uniforms
Airline Meals
Seatguru - Most Comfy Seats On Any Airline
Trip Advisor
Airtoons
pprune.org - Pilot's rumour network



Friends -
Kangaroo with a Sweet Tooth
Kronicles of Kris
The Adventures of Alle Malice
Joel's trek across Asia/Europe in a Hilux
Phil's Wine Site



Blogs I read -
Tray Table
Airboy
Lifehacker
I Can Has Cheezburger
The Flying Pinto
Girl on Raw
Things Bogans Like
Bobby at Up, Up and a Gay
Straight Guy in the Queer Skies



Credits -
Skin by Falter
BlogSkins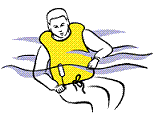 Latest Updates
Friday, October 24, 2008
I had a truly OMFG! moment the other day. Got a Paris on my reserve (Paris, First Class International, a la Ms Paltrow), and you'll never believe who was on my flight going back to Dubai...
Have I ever mentioned how much I love First Class?
Labels: Galley Gossip, Work
15 comments
Thursday, October 23, 2008
So I was a bit bummed that I didn't have enough time in Belgium to make a day trip to Bruges, or Antwerp, or anywhere other than the capital, as my fourth day of the trip was spent on the train to Amsterdam. Actually I should really say trains. I bought the ticket and was told that there was a direct train to Amsterdam central (as well as a stop at Schiphol airport where my hotel was), so I whipped out my PamBee in an attempt to get some much needed rest on the 2-3 hour journey. After the train was delayed at Gare Centrale for 45 min, we were told that we were finally going to be moving. Then told the train was cancelled. Then told to move to one on another platform. And we finally got moving, until we reached some random stop in the Netherlands and told that unless you're going to Rotterdam you should get off the train. So yet another change. About 20 minutes later in another city I cannot remember we changed trains again. Then when we arrived in Utrecht we had to change trains AGAIN! In total, not counting the metro system in Brussels, I had been on 5 different trains going from Brussels to Amsterdam. The only break I had was that it stopped at Schiphol Airport before Amsterdam Centraal, so I could walk to my hotel from the train rather than endure my 6th train.
Anyways, the hotel in Amsterdam was AMAZING! The biggest hotel bed I have ever slept in my life (believe me there have been quite a few). So comfy, so soft, and you could control the lighting.
Even a toy to keep company at night.
Rain shower and loo, with lighting. Sometimes I'd have blue, pink, green, orange. Whatever felt appropriate.
The Rijksmuseum, which houses some of Rembrant's famous works as well as a few by Van Gogh, Cezanne, Monet. I was really bummed, because if I had arrived only 2 weeks later I could have seen Damien Hirst's For the Love of God (The platinum skull, diamond encrusted, asking price of 50 million pounds). If I get a Dusseldorf flight on my reserve I'm gonna take a train and see it.
Museumplein
I can't really remember what this is, I think though it's the church near Anne Frank Huis.
Shady street at sunset with the famous 'coffeehouses' everyone kept egging me to visit.

Anne Frank Huis, where Anne Frank and her family hid out during WW2 during the Nazi Occupation of the Netherlands. The queue was HUGE but totally worth the visit.


Concerthall

Best apple pie I have ever had, from Winkel.
Prinselgraht, one of the numerous canals in Amsterdam
Heiniken Brewery. I didn't go in, mainly because I don't drink beer, but I'm guessing that Heiniken tastes no different in the Netherlands than anywhere else in the world.
Holtkamp, a family run business, that sold Dutch coquettes made-to order. Much better than the croquette vending machines at Febo. I must have had about 5 from this place. Mmmmm.

Vondelpark where some people go to take magic mushrooms. I was just happy having some space to ride my bicycle without crashin into kids, or getting run over by cars...

To be honest, as much as Amsterdam is a popular destination is amongst crew, I found that I enjoyed myself in Brussels more, as tourists treat it for the wonderful city it is rather than an adult playground. I also went to the red light district in AMS, and just found it seedy, brimming with sex shops and coffee houses. It did have a Vlamse fries somewhere which was alright, but walking around there and seeing girls in windows, some of which were very pretty, was just sad. I wish that I had enough time for a day trip to Rotterdam, or The Hague, but alas the downside of reserve is the inability to extend leave by bidding or swapping for days off.

So now I'm back in Dubai, with jars of Andalouse sauce, and Neuman's chocolates in tow, plus some more additions to my Christmas decoration and magnets collection. My next leave is in December and I'm already on Tripadvisor planning my next big adventure.

Labels: Holidays

3 comments

Tuesday, October 21, 2008

So have just come back from leave where my ultimate goal of visiting every single country became all that more achievable with a Belgium and Netherlands double last week. Once again it included schlepping the suitcase through Frankfurt International Airport to be greeted with the warm service of Lufthansa. Of course their economy service consisted of a Twix bar (full size this time as opposed to the fun size I got on the plane to Prague in May) and a bar service, which by the time I was offered a drink the 1.25L bottle of coke was flat and the smoothie I bought in the terminal seemed much more enticing.

But onto Brussels! First impressions were quite good - airport was modern, clean and easy to navigate around. Getting to Louisa metro station was a breeze, however trying to get to the hotel was another matter. Now I'm familiar with the area I know it was a 5 minute walk, but that first time I must have easily spent an hour or so looking for my hotel, whilst lugging around both the Samsonite and the Delsey was exhausting to say the least. By the time I did make it to the hotel I just hobbled over to the Carrefour express, got myself an instant salad/pasta meal, and crashed into my very comfy bed.

So here are all the photos I took in Brussels, and captioned as best as I could. There are quite a few here, may want to get a cuppa tea and a Tim Tam and make yourselves comfy.



Outside Cathedrale St-Michel et Ste-Gudule




Interior of the cathedral
One of my favorite parts when visiting a church - the organ.
It had absolutely stunning stained glass windows. These photos do no justice to them - they really are a must see when in the city.

Grand Place/Grosse Markt




Manneken Pis, apparently the oldest inhabitant of Brussels



The Bourse/Beurs/Stock Market
Place St-Catherine / Sint-Katelijneplein, undergoing renovations at the time.
Opera House

Place des Martyrs/Martelaarsplein




Church of St Nicholas
St Gery/St Goriks
Opposite the Bourse



Atomium, built for the 1958 World Fair, supposed to resemble a unit cell of an iron crystal




Brussels Expo Building



Parc du Bruxells/Warande/Brussels Park
Palais de la Nation/Paleis der natie/Patace of the Nation
Palais Royal/Koninklijk Paleis/The Royal Palace
The Konningsplein
Park area near Kunstberg/Mont des Arts
Rue du Bouchers, famous for moules frites and other Belgian delicacies.


More to follow, including Amsterdam and an interesting Paris layover

Labels: Holidays

3 comments

Tuesday, October 14, 2008

Hey guys, just wanted to give you all a quick update. I'm currently writing this from my super-futuristic hotel in Amsterdam. It's my last full day here and have been doing a lot of cycling around the city, which is the only way to travel here. Tomorrow it's another day of airport hopping and back to work for airport standby at 7am, which leaves me a good 5 hours to wash all my clothes, unpack and repack for anything and everything. I wouldn't mind a nice Euro trip as work have been sending me to Hong Kong a lot lately and I kinda need a flight where I can be out of my comfort zone a bit. 




The first part of my trip was spent in Brussels, which is an incredibly beautiful city, and specialises in all my favorite foods - fries (frites), waffles (gauffre), mussels (moules) and chocolate. I have a feeling though that I planned my trip to both cities at the wrong time of year, and there seems to be much more happening in spring/summer, as well as more tours to the countryside. Nonetheless I did take some nice photos, eat an insane amount of food, and even got some light exercise in too...




Hope to update soon with the pics, in the meantime I need to sleep before my flight back to the sandpit

Labels: Holidays

1 comments

Friday, October 03, 2008

So as I mentioned in my last post, my dad is currently in Dubai. This trip will be his first outside of Oz since before I was born, about 25 years ago. It was about time he had himself a holiday, esp with him looking after mum all the time whilst he isn't working. I booked the tickets months ago and we were both looking forward to spending time in the desert.


It started with me giving up a 2-day Malta (sob) for a Perth flight, the very flight he was going to be on. He didn't know I was coming - my intention was to surprise him during boarding, then getting him liquored up on champagne and port for 11hrs then taking him to the apartment. It didn't quite work out that way as he saw me in the terminal in PER, and then only had a glass of wine with his lunch, but he was stoked anyways. After landing it was a quick cat-nap and then off to Tony Romas for some tasty (beef) ribs.
As I'm on reserve during October I was bound to be out of the country whilst Dad was in town and on Wednesday night was pulled out for a flight to Ahmedabad. My standby duty started at 6pm, so I spent the whole day showing Dad around Dubai with the Big Bus Tour, had lunch at Mall of the Emirates and saw the Burj Al Arab, Atlantis and old Dubai where the museum and Heritage Village are. I was wrecked by the time we got home, even more so when I got to briefing as Avis 'forgot' to send a pick-up to my building for AMD and after waiting 25 minutes ended up in a taxi. The flight was non-eventful, chockablock going there and coming back was nil in F/C, 2 in Business and 60 in Economy. Was so nice to relax for 2.5 hours.
So I get home around 6.30 am, and find Dad with a red/blue eye and very swollen nose. Turns out when he had a shower that night he lost his balance and hit his nose on the bidet. There was blood all over my bathroom, in places I didn't think I'd find it. It was pretty nasty. It's been almost 48hrs since the accident and his nose is still bleeding every now and again. Took him to the hospital yesterday arvo, and the doctors believe he's got a broken nose, and they wanted to do a CT scan on him but it would have cost a truckload of money, which even though he had Travel & Medical Insurance couldn't really afford to pay up-front. Even if it was confirmed to be a broken nose, they said that there's nothing they could really do to fix it, just to take antibiotics and wait for the swelling and bleeding to subside.

So he's been in a bit of a grumpy mood since. Tried to cheer him up by taking him out to Friday Brunch this arvo for some Thai food (which was the first time he's had proper Thai food since mum had the stroke) but his heart wasn't in it. He's getting home sick, and asking me to book him on earlier flights back to Perth, but loads are packed and nothing's looking good. Even if he gets onto a flight the Cabin Crew will take one look at him and offload him anyway. Had planned to take him to the Burj Al Arab for High Tea and for the desert safari but have cancelled both, so for the next 4 days or so it looks like being quiet at home.
Tomorrow I have been lumped with the worst Airport Standby duty - 12.30pm to 6.30pm. Going to pack the iPod and load some TV shows and movies to pass the time. Hopefully I'll just get a short turnaround or even nothing at all. Whatever I get it can't beat the last couple of days of drama in the apartment, so hopefully things will look up.
Labels: Around Dubai
12 comments