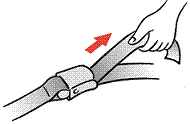 Archives
February 2006
March 2006
April 2006
May 2006
June 2006
July 2006
August 2006
September 2006
October 2006
November 2006
December 2006
January 2007
February 2007
March 2007
April 2007
May 2007
June 2007
July 2007
August 2007
September 2007
October 2007
November 2007
December 2007
January 2008
March 2008
April 2008
May 2008
June 2008
July 2008
August 2008
September 2008
October 2008
November 2008
December 2008
January 2009
February 2009
March 2009
April 2009
May 2009
June 2009
July 2009
August 2009
September 2009
October 2009
November 2009
December 2009
January 2010
March 2010
April 2010
May 2010
June 2010
July 2010
August 2010
September 2010
October 2010
November 2010
December 2010
January 2011
February 2011
March 2011
April 2011
May 2011
June 2011
July 2011
August 2011
September 2011
October 2011
November 2011
December 2011
January 2012
March 2012
June 2012
July 2012
August 2012
September 2012
October 2012
December 2012
February 2013
March 2013
May 2013
July 2013
January 2014
February 2014

Name: Melissa
About Me
Countries Visited (not including Turnarounds): Australia, Austria, Azerbaijan, Belgium, Bosnia & Herzegovina, Brazil, Canada, China, Czech Republic, Denmark, Estonia, Finland, France, Germany, Ghana, Great Britain, Greece, Iceland, India, Italy, Japan, Kenya, Latvia, Libya, Lithuania, Malaysia, Malta, Mauritius, Moldova, Monaco, Morocco, Netherlands, New Zealand, Nigeria, Norway, North Korea, Philippines, Romania, Russia, Singapore, Senegal, Serbia, Seychelles, South Africa, South Korea, Spain, Sri Lanka, Sweden, Switzerland, Tanzania, Thailand, Tunisia, Turkey, Uganda, United Arab Emirates, United States, Vatican City
My Perfect Day in -
London | Perth | Sydney | Melbourne



Site Feed -
http://tampaxtowers.blogspot.com/atom.xml



My Email -
tampaxtowers[at]gmail[dot]com



My Facebook -
Tampax Towers



My Twitter -
@melissaecholima



Links -
Airline Crew.net
Airline Uniforms
Airline Meals
Seatguru - Most Comfy Seats On Any Airline
Trip Advisor
Airtoons
pprune.org - Pilot's rumour network



Friends -
Kangaroo with a Sweet Tooth
Kronicles of Kris
The Adventures of Alle Malice
Joel's trek across Asia/Europe in a Hilux
Phil's Wine Site



Blogs I read -
Tray Table
Airboy
Lifehacker
I Can Has Cheezburger
The Flying Pinto
Girl on Raw
Things Bogans Like
Bobby at Up, Up and a Gay
Straight Guy in the Queer Skies



Credits -
Skin by Falter
BlogSkins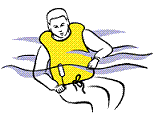 Latest Updates
Tuesday, October 31, 2006
Okay, so woke up today and saw a comment alerting me to this:
Yes, this very blog made it onto the
Tabloid pages of Gulf News
. In the same newspaper section that has articles about R&B singer Monica, TomKat, Lindsey Lohan and other paparazi fodder. Well, not really, it has a 'blogosphere' section. Regardless of where it is, it is certainly in there and I'm breaking out in sweats.
When I first started this blog, I did so with the purest of intentions, just a place to post photos from layovers to show my mates back in Australia. Then when I realised how few people were actually reading it, I joined the UAE community hoping SOMEONE would read it. Someone did -
Gautam
, and it was he who pointed out the kind mention. (Thanks BTW)
My airline are a great employer, I am having an absolute blast here. I love the fact that I get to fly everywhere, from Tehran to Tunis, and get paid for it. I love the fact that it has no union. I love the uniform. After 9 months I'm still in the honeymoon period.
But please, don't make me become the next
Ellen Simonetti
.
In Australia, Free Speech is exactly that - free speech. A prominent Muslim cleric can make comments comparing scantily-clad women to uncovered meat. Yes, he'll cop some flak for it, but he won't face legal action. In Dubai I'm not so sure what 'free-speech' is, or how free it is here. It's pretty socially advanced compared to other cities in the region though.
Now I actually have to post something intelligent. And spellcheck them. And reference everything. I feel like I'm writing university assignments all over again...
Just for the record, the post it's refering to is from someone posting on
www.airlinecrew.net
, refering to a passenger on an airline based in the states. At our airline we love all our passengers :-)
9 comments
Friday, October 27, 2006
There's this cafe in Dubai, which is almost an institution amongst the crew. The food it serves is soooooo good, and was one of the few places that opened during the Ramadan fast. It's also very very cheap, and came second in the Best Cafe category in the Time Out Dubai awards (it came second to Lime Tree cafe, which although good, doesn't serve any dishes al a carte - not cool in my book). So when Ash asked me to accompany her to lunch, I naturally agreed.
The complex mOre is in
My lunch, which I couldn't help eating before taking a photo of it. This is the NZ lamb cutlets with tomato puree and pesto on good ol' mash. So yummy.

5 comments

Thursday, October 26, 2006

Yes guys, read this and see what passengers we have to deal with - and know that flying first class does not always mean you're flying with quality passengers. From www.airlinecrew.net -

"Well--let's try the 70ish mother with her 40 year old unmarried son who brought along her teddy bear collection. The whole gang of them were seated in FC, 1A and B. The woman asked me to clean off other people's used dessert dishes, while she dawdled over her food. Turns out she was planning to hold a "Tea Party" for her teddy bears! She told me each bear's name and history, as she divided up her food for the bears. Each bear was named after someone she loves or hates in her life, and she rewarded or punished them accordingly. When mom went to the lav, I very cautiously and respectfully asked her son about the mom's behavior. He laughed it off, and said ,"That's just the way Mom is." Mom later came into the galley to tell me about her hatred for her ex-husband, her son's ADD.....all sorts of stream of consciousness things. I was relieved when she went back to the Teddy Bear Tea Party....which I was only allowed to dismantle once the coats were passed out and we were about to land!!!

SOOO--after that, when a FC pax took out his father's ashes from the overhead and asked me to pour a glass of Jack Daniel's on the rocks for Dad (pax and his wife were on the way to Dad's memorial service)...that didn't seem nuts at all!! It was charming (somehow) to serve Dad his favorite drink!" 0 comments Hello everyone, I hope you're all doing well. There's not much to report from my end of the globe unfortunately, aside from having done another Perth.

The flight itself was very pleasent. The flight there was packed to the brim, people were very lucky to get two seats to themselves. (I know that a lot of travellers think this is a god given right - to score two seats whilst only paying for one). On the way back it was quite empty, and there were a few comments from passengers - "I didn't know this was a nursery!" - regarding the number of kids on board. There was a woman travelling by herself who had 3 very small kids and one on the way, and at one point all the Economy crew had a child in their arms to mind while the parent was in the loo.

In Perth I didn't get up to much, just my fair share of grocery shopping. (Brett, who's went to my high school and works at the crew hotel, was even shocked at how many boxes of Cheezels I came back with). I also went and spent some time with mum, saw her eating lunch and what not. One of her Thai friends she used to see in temple is at the same hospital, so she speaks Thai to her which is good, but she kept on speaking Thai to me, and it took a while for her to register that I only speak English.

Unfortunately, I don't have any photos. I would like to take some, just to have a record on the blog as to what I'm missing back home. Oh well.

I'll be back on Saturday, and I hope all of you stay well in the meantime. I also hope I get to see more of you guys this time around :-) 1 comments

Saturday, October 21, 2006

Having known quite a few graduates from Scotch, it doesn't surprise me in the slightest that this has happened...

PRINCIPAL ACTS AFTER STUDENTS HIRE STRIPPER
By Paige Taylor
October 21, 2006 01:48am

THE principal of one of Perth's most exclusive schools has summoned parents to a meeting "of critical importance" following reports of booze-fuelled public sex romps, weekend drug binges and boys employing a stripper whose act involves the use of vegetables.

"Recent events have prompted a number of parents to approach me about initiating a discussion among parents due to the seriousness of some of the activities that have occurred," Scotch College headmaster Reverend Andrew Syme wrote in a letter sent this week to the parents of each Year 11 boy.



*********

UPDATE - The Butchershop and Grill

They don't know when to give up do they?

"Hi :-) i though many time before i send u this message,but yesterday when i saw u i didnt know what happened to me...maybe its ur beauty,ur charme or ur magic?..but i wonder if i can have anothr chance with u,so if its ok u may only send msn,and if its no dont send anything ans belive me i will never ever call you again..."

(Normally being the camwhore I usually am I would take a photograph of the mobile with this message, but alas I keep getting huge black lines across the screen which is of no use in blogging.)

Just to emphasise things one last time... When I go to a restaurant, I go there to EAT. I do not go there to get picked up, or cracked on to. If I go alone, it is for a very good reason.

0 comments

Friday, October 20, 2006

Hello guys, hope you're all doing well. Missing everyone at home dearly. Since the last 3 flights I've done have been to KL, I've decided to cram the trips into the one post lah!

Malaysia (Truly Asia)
Okay, after doing 3 KL's, I'm very much looking forward to doing a Perth, if only for the variety. Every single meal I had outside of the hotel was pretty substadard. Weather was humid, but I'd go to the pool and it would be too windy. On the bright side, everything was cheap!!! Meals I could eat for 12 Ringgit ($5 AUD) including softies, Shoes were selling for as cheap as 35 Ringgit ($16 AUD) and so on. Make up was cheaper than Dubai Duty free. I left there with over 200 Ringgit left to spare, all of which will be put to god use on my Perth layover. The crew on most flights were pretty great. There was this girl, Yasmin, whe was on my Korea flight and on the first KL, so it was good to at least fly with someone I knew and to ask them about what to do etc. There was this guy on my last flight though, a Brazilian guy, who had a lot of people try to guess his sexuality. Just in general chats with him I found out he's obsessed with musicals, esp. Sound of Music, and studied acting at college. He also likes to preen and purse his lips in the galley mirrors when he thinks no one's looking, and has his hair spiked up like Jimmy Neutron. Even had one male pax ask if he was single. So... one of the male crew just flat out asked him, turns out he's straight. Could've fooled me...




Here's a picture of the Petronas Towers. It was visible from my hotel room it was so tall lah.



The Butcher Shop and Grill
Okay, well, in addition to the Noodle House, I frequent this restaurant very regularly. Like, once a week at least, regularly. Every single time I go, it's really good food, and the waiters are friendly, and since I used to do their job, I give a tip, not too huge, not too little. Then things started getting weird. One of the Philopino waiters, Dom Dom, asks me for my number. I say no. Nothing more said which is how I prefer things to be. Then I come back next week, fill out a comment card, then get a phone call from the supervisor (who's eastern european) asking if I'd like dinner. I say no, mainly because I have no freakin' idea who this guy is. And then on the beach the other day, I get a missed call from a number I don't recognise, a number different from Eastern European's. And then this...


"I miss you"? Huh?

Melissa the Chef
Righteo, since Ashleigh's coming back in a few days, I thought it wise to add some dishes to my cooking repatoire. I only know one dinner dish by heart actually, but I'm working on a Thai dish at the moment. Hopefully I can perfect it to the way I like it without chucking out too much chicken.

Spaghettini aglio, olio e peperoncino
(Spaghettini with garlic, olive oil and chilli)



One whole packet of Spaghettini, Angel Hair or other thin long pasta (500g)
1/2 cup Extra Virgin Olive Oil
3 small chillis, chopped finely
3 garlic cloves, mushed
small handfull of chopped parsley
grated parmesan

Put large saucepan of salted water to boil. Add pasta and cook. Drain pasta in sieve once cooked, leave aside.Into same saucepan (make sure excess water is vaporated first) add olive oil, chilli and garlic. Heat until garlic and chilli begin to sizzle and colour oil. Add pasta and parsley to oil, remove from heat, and toss quickly to coat all of pasta. Serve immediately with heaps of parmesan and freshly cracked black pepper.

7 comments

Sunday, October 15, 2006

Okay, whilst I do love a good landing with a view of the city I'm landing in, this is far to close too the water for my liking. This is at St Maarten, at Princess Julianna Airport in the Carribean, and it can accomodate Boeing 747-400 and 757-200! REALLY glad we don't fly there, esp since a ditching doesn't have a good survival rate.




And a short update on what's been happening -

Ashley's on annual leave, so it's very boring, empty and depressing in the apartment. At one point the wireless internet was on the blink for 6 days, so I was just left with the TV and my books (all of which I've read at least twice over). Then the TV decided to mess up...
I'm getting REALLY sick of Kuala Lumpur and have sworn never to go to Bukit Bintang ever again! The only decent meals I've had have been within the hotel, which is costing me more Ringgit than I'm comfortable parting with.
YouTube, Bebo, and mySpace have finally been allowed to be viewed in the UAE. Lotsa hours wasted watching smosh videos "You teach me and I'll teach you, POKEMON! Gotta catch'em all!"
Had a great day yesterday, even though I arrived home with fingers crusted from Super Glue and a broken heel in my hand. But belly was full of Noodle House goodness. If you want to know who it may have been with see the post from the 26/9, or MSN me.
Mum's still in hospital/Shenton Park. Her mobility's improving but there's a snowball's chance in hell she'll be home before Christmas. That would make it 4 months now.
I'm losing my voice, and it sounds strange-husky, as oppossed to sexy-husky.
Oh yeah, I'M COMING TO PERTH!!!! Will be over 22-23rd and 28-29th October, so email me if you'd like to catch up. Be quick, as slots are filling fast (and may include trip to Woolies to stock up on Pizza Shapes, Cheezels, Don's Pepperoni, Bacon, Tim Tams, Ham, Hot Chocolate Hazelnut sachets, Persian Feta and Margaret River Feta. Quarrantine are gonna kill me.)
0 comments

Sunday, October 01, 2006

Hi guys! Hope you're all doing well. I just came back from South Korea this morning pretty tired. I had intended to go to Aussie Legends pub and watch the AFL Grand final live (which was shown about 8am local time), but woke up around 1pm lying on top of my mobile thinking how on earth it got there from the floor.

Korea was very nice, abeit not as nice as Japan, but still has that far east charm I love so much. Two things that you notice that do get to you however, is that it's very smoggy and the traffic jams are horrendous. Not a place to live if you drive and you have high blood pressure.

The flight itself was pretty good, very busy. I was one of only 4 crew on board who weren't Korean or Arab. The Purser was pretty nice, but he was a hard-arse on one of the Korean Crew. It was kinda her fault though, there were questions in the briefing she should have known, and after getting the location of the First Aid Kit wrong she ended up getting assessed on the flight.

So... here's some photos I took. There's not too many though, so I hope you all enjoy them anyway.





The tour guide outside the map of Changdeok Palace
Changdeok Palace, which houses the ruling area of the Korean Royal Family
The living quarters of the King and Queen of South Korea
The Throne of the King
The gates to the Changdeok Palace
The building that was the King's Study area
The tour guide in traditional Korean clothes

The stairs to the secret garden of the Queens quarters of Changdeok Palace

Insadong Art Galleries, a street museum with lots of really cool things, like rice paper stationary, traditional Korean clothes, lots of bags, brushes, bookmarks, jewelry and other cool trinkets.


The tour group I hung out with in Seoul, taken on Insadong street markets
Namdaemun market. Anything you can think of you need (and other things that you don't) is sold here, for the cheapest price around. You name it and you can get it.
Anyone for fish??? Looks tasty doesn't it?
Next up is a Kuala Lumpur flight, then anothr KL, then another KL, and then 2 Perth flights! Woohoo! Whilst I'm kinda shitty with scheduling's lack of variety this month, I'm glad that it isnt my time for a Lagos flight, and that I've been spared a turnaround for the 4th month in a row!
Also, just wanted to wish Florence, this really cool chick at PCEC congratulations - she just gave birth toa baby girl! All the best to her and all the other PCEC crew I miss so much. Will be seeeing you all soon!
0 comments