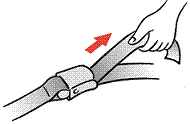 Archives
February 2006
March 2006
April 2006
May 2006
June 2006
July 2006
August 2006
September 2006
October 2006
November 2006
December 2006
January 2007
February 2007
March 2007
April 2007
May 2007
June 2007
July 2007
August 2007
September 2007
October 2007
November 2007
December 2007
January 2008
March 2008
April 2008
May 2008
June 2008
July 2008
August 2008
September 2008
October 2008
November 2008
December 2008
January 2009
February 2009
March 2009
April 2009
May 2009
June 2009
July 2009
August 2009
September 2009
October 2009
November 2009
December 2009
January 2010
March 2010
April 2010
May 2010
June 2010
July 2010
August 2010
September 2010
October 2010
November 2010
December 2010
January 2011
February 2011
March 2011
April 2011
May 2011
June 2011
July 2011
August 2011
September 2011
October 2011
November 2011
December 2011
January 2012
March 2012
June 2012
July 2012
August 2012
September 2012
October 2012
December 2012
February 2013
March 2013
May 2013
July 2013
January 2014
February 2014

Name: Melissa
About Me
Countries Visited (not including Turnarounds): Australia, Austria, Azerbaijan, Belgium, Bosnia & Herzegovina, Brazil, Canada, China, Czech Republic, Denmark, Estonia, Finland, France, Germany, Ghana, Great Britain, Greece, Iceland, India, Italy, Japan, Kenya, Latvia, Libya, Lithuania, Malaysia, Malta, Mauritius, Moldova, Monaco, Morocco, Netherlands, New Zealand, Nigeria, Norway, North Korea, Philippines, Romania, Russia, Singapore, Senegal, Serbia, Seychelles, South Africa, South Korea, Spain, Sri Lanka, Sweden, Switzerland, Tanzania, Thailand, Tunisia, Turkey, Uganda, United Arab Emirates, United States, Vatican City
My Perfect Day in -
London | Perth | Sydney | Melbourne



Site Feed -
http://tampaxtowers.blogspot.com/atom.xml



My Email -
tampaxtowers[at]gmail[dot]com



My Facebook -
Tampax Towers



My Twitter -
@melissaecholima



Links -
Airline Crew.net
Airline Uniforms
Airline Meals
Seatguru - Most Comfy Seats On Any Airline
Trip Advisor
Airtoons
pprune.org - Pilot's rumour network



Friends -
Kangaroo with a Sweet Tooth
Kronicles of Kris
The Adventures of Alle Malice
Joel's trek across Asia/Europe in a Hilux
Phil's Wine Site



Blogs I read -
Tray Table
Airboy
Lifehacker
I Can Has Cheezburger
The Flying Pinto
Girl on Raw
Things Bogans Like
Bobby at Up, Up and a Gay
Straight Guy in the Queer Skies



Credits -
Skin by Falter
BlogSkins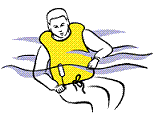 Latest Updates
Monday, January 29, 2007
So over the last couple of days that I''ve had off, I've had a go at trying to be a bit of a domestic goddess. I've been cooking, shopping at IKEA, and knitting, mopping the floor everyday,and trying to liven up the house with some pot plants. I mean, only just today I've been brewing up our family's famous Spring Vegie Soup, as well as a Thai Chicken and Cashew Nut stirfry.
I couldn't really get into the swing of things until yesterday, as I was called out for a crappy Cochin on minimum sleep. (Curse all those who called in sick for such flights on Australia Day! I hope you suffer!!!) So last night I went to IKEA because the pots and pans that work gave me in their Welcome Pack we well past their use by date.
Yes, well, I remembered why I hadn't been there in a while, as I tend to go crazy. 3 CD cases. A squeegee. A living Orchid. Rug. Throw. But it was so much cheaper than back home. But at least I had some cool utensils to cook my Thai dishes. And a wok to cook them in. :-)


Thai Chicken and Cashew Nut Stir fry makes 2 seves
2 Chicken Breasts, diced
1 egg
1 tsp cornstarch
3-5 dried chilis
1/2 chopped red onion
1 small red pepper
1 tbs garlic, mashed
1 cup cashews
2 tbs soy sauce
2 tsb sugar
1 tsp vinegar
4 tbs sesame oil
3 tbs hoisin sauce

1. Start your prep work - combine all your sauces into a small bowl and set aside. Cut capsicum in small squares (or strips, it doesn't really matter). Chop chillis finely, making sure to remove seeds.
2. If the cashews are salted, which most UAE ones tend to be, soak them in water for around 15 minutes, or until all the salt has gone. This also makes it taste better in the end. Drain
3. Dip chicken breasts in the eggwash, then in cornstarch. Heat some oil in wok and make sure it is very hot before adding chicken. (Otherwise it soaks up oil and coating becomes soft. Stirfry until crispy and golden brown. Drain on paper toweling
4. Fry cashews until they go pale and then turn brown. If they burn, cook some more up (I did this and it completely ruined the dish). Drain on paper towelling and set aside.
5. Heat around 2 tbs oil in wok, add garlic, chilli, onion and the red pepper. Fry for 3 min or until the onion goes clear and the garlic turns brown.
6. Add chicken and cashew nuts. Stir for 1 minute.
7. Add sauce mix. Stir fry on moderatly high heat for 7-10 minutes or until the vinegar smell dissapates. Enjoy!
I tried to do this for the first time around 3 months ago, and it turned out to be a disaster. This time the only thing I did wrong was put too much vinegar in, but it turned out fantastic! I was eating the chicken direct from the wok while waiting for the rice to boil! So tasty.

BTW, you have no idea how hard it is to take photographs whilst working a wok until you've tried!

Labels: Random Thoughts

0 comments

Things have been very uneventful from my end. I guess the only exciting thing is that I've managed to secure myself 2 flights to Perth before my leave, one of them was swapped for a yukky Karachi and Manchester double whammy. So, it looks as though you guys will be seeing me a grand total of 3 times during February, aren't you lucky :-)

Of course, ridiculous hours and odd flight times aside, I'm mainly going because it's my dad's birthday on the 2nd, and I've got to see mum again, and see how she's coping being in Brightwater. Apparently the doctors reckon she'll be in there for another 12 months. Hopefully she can work hard and be out of there a lot sooner.

Coming up next however, I have even more promotional work to do. This time it's for the Dubai Desert Classic, which means every day for 6 days I have to walk 18 holes, and look fresh at each tee. Considering I hate golf with an immense passion, it should be interesting what happens.

Labels: Homesick, Random Thoughts, Work

0 comments

Thursday, January 25, 2007

Hey guys, not much happening from my end of the world. It's been over 11 days since I last stepped off the plane, and I miss it all so much. Today I was on Standby and fully expected to be called out, but alas nothing. 12 hours house arrest for nothing.

I'm a tad upset with scheduling, as the most important date on any Aussie expat's calendar is approaching - Australia Day, and they've whacked me with Standby again! On the bright side I can still go to Aussie Legends, it's just that I won't be able to drink and I'll have to go home early. But yeah, considering the last time I had a drink was the day before Ramadan, I still feel a tad bummed.

If you're wondering what I've been doing since my Birmingham flight, believe me, it's nothing interesting. You know how they get those airline girls at all the events that we sponsor? Well I was one of those girls for a weekend. Hardly exciting stuff. Standing for promo duty is harder than I thought - my legs were like jelly at the end of it.The only good thing about it really was that I developed a mild cold, so if I wasn't doing promotional work I would have had to call sick anyway. I have to do more at the very end of the month, but I know I'm just going to be bored again. Particularly since I hate golf with a passion.

So yeah, to all the Aussie expats, have a good Australia Day tomorrow :-) 0 comments

Monday, January 15, 2007

Well, on Friday I was on standby from 6am, which is a real pain because you can't leave the apartment just in case they call you up. (If they call you up and you don't answer the phone they mark you absent and you get called into the manager's office) So I considered myself lucky they called me up to do a layover. Birmingham in fact.

After 7 hours of hard yakka, went past immigration and went to get my suitcase off the carousel, only to find the combination lock was off it's settings, and opened, and quite warped. Just wonderful. Baggage handlers have broken into my suitcase.

Nothing much was missing, just my mobile charger, and my replacement set of crappy pearls which cost me 15 dirhams from Karama. Well done boys, nice pick up there.

The layover was alright. I went into Birmingham City and had a look around the shopping areas a bit, got bored very quickly. Stocked up on Krispy Kremes from Selfridges and went back to the hotel.

Now I've got a heap of Promotional work to do around Dubai and Sharjah, so I don't think there'll be much to report over the next week. Hope you guys are doing well anyway. 7 comments

Wednesday, January 10, 2007

Hey guys! Came back from Bangkok yesterday and had an absolute ball! It felt really strange though, because it felt like a second home to me (or if you count Dubai, a third home), only I couldn't speak the language. When I was 6 years old, I lived here for 3 months with my mum and brother, and met up with the relatives, and didn't really appreciate the place, but 16 years later it's much more interesting than I remember. And the people are so sweet!

The first day we were there, I didn't really do much. It was pretty much sleep, eat, get a massage, sleep some more. The next day we had to fly to Hong Kong and back. We couldn't go out, which is a real shame, because I've heard great things about the city, and we had a whopping 5 hours at the airport, so we just spent it in the Airline lounge sleeping on massage chairs eating free buffet food. Being a Flight Attendant is hard work!

When we arrived in Bangkok, I signed up for a tour, and had the best time.


The speed boats that took us to the floating markets in Damnoen Saduak.

Some of the items on sale
The floating markets at Damnoen Saduak Floating Market. It was very surreal, and you wondered how they managed to pile on all those souveneirs onto a tiny rickety boat. There were also quite a few boats that were selling Tom Yum soup, and cooking it right there with their own heat source on the boats. 1 comments

So after the floating markets, we went to the Royal Thai Handicraft centre.
Most of the people who work here are from the Chiang Mai province, which is in the north of Thailand. They work on these wooden murials and, depending on how intricate they are, can take anywhere bewteen 3 months and a year to complete. This one here is worth around 8 months of carving.
Hmm. Nice tree trunk.
This is a replica of the Golden Buddha and took around 6 months to complete.

Labels: Layovers

0 comments After that it was another 1.5 hr bus ride to the River Kwae in Kanchanaburi for lunch, but first we went to the JEATH War Museum, which is a dedication to the POW's who were forced to work on the Burmese-Thai Railway during WWII by the Japanese. It was very moving, and you were able to see real bombs (unexploded of course) that were dropped on to the bridge to stop its construction.



The temple outside the JEATH War museum. It's a lot more shiny in real life, because its completely covered in mirror mosaics.


Walking along the famous Burmese-Thai railway bridge
The Bridge on the River Kwae.
One of the war cemetaries containing the graves of over 6000 POW's who worked on the Burmese-Thai railway.
After that, it was another long bus ride to Wat Phra Chetuphon, which is the largest Bhuddist monument in all of Thailand, and home to the famous reclining buddha. It was a bit funny being there, one reason being that it was quite sacred and you weren't sure of what to take photos of. The other being that I vividly remember being there before when I was 6 years old, and kept thinking, "Oh! I've seen that before!". It was very strange.

So yeah, after that, it was 1 hour of sleep and then the flight back to Dubai! Can't wait to go again, and will definately be bidding for it in the near future. I was probably the only crew member who didn't go to MBK... need to check it out and stock up on some Krispy Kremes. Mmmm.

I don't know what my next flight is, I have the day off tomorrow, then Standby, so hopefully I get an Athens flight! Or something equally as short. I have promotional work coming up and am totally clueless about what I'm supposed to be doing! Fingers crossed I get something nice!

Labels: Layovers

2 comments

Friday, January 05, 2007

Spotted New Years Eve on a flight from DXB-SIN, Robert Mugabe, in first class, watching Beauty and the Beast. Flanked by bodyguards in every class. (Thanks namso)

Labels: Galley Gossip

0 comments

Thursday, January 04, 2007

Okay, after being repeatedly asked about them by my colleges, friends, and buddies on MSN, I've decided to make some New Years Resolution for 2007. I usually refrain from making them, not letting myself be pressured, but meh, I'll make them anyway.


Stop spending money on stuff I never use.

This happens a lot - spend money on a top, never wear it, or only wear it once, or spend money on food and go on a layover, and find out it's going all moudy in our fridge. I know I probably won't cut it out completely, but i'll try anyway.

Go to the Gym more.

This year I went to the gym a grand total of 4 times! My goal is to double that number by 2008.

Eat food that's better for my health.

Before my SEP I ate 15 Krispy Kremes. At the airport on my way to Perth I had Dunkin Donuts and Starbucks. Yesterday it was Mini Pecanbons. I have to cut down. My blood is pure sugar syrup.

Get out more.

I only went out clubbing twice in Dubai since I left training college a year ago. When people find out that I've never been to Boudoir, Sho Cho's or Peppermint they think I'm strange. Then ask if I'm really 22.

Save more money than I did last year.

I did alright last year - no debt whatsoever on my credit cards, nothing. I saved enough to open up a Term Deposit account in Perth, plus a couple extra thousand stashed away back home. I could definately save more, especially if I get upgraded soon.

Drink more water.

This is shameful - considering how dehydrating flying is I don't drink anywhere near enough water as I should. Last year, I've managed to finish a 1.15L water bottle only once - on a LHR. Considering I've done a few DXB-SYD flights that add up to 14hrs almost, this is REALLY bad. Definately need to up my intake.

Get a boyfriend.

Ha ha! Well, it's not really a priority. I've been single for over a year now. Neighbours in Perth were asking me why I was single. Relatives as well. And I'm sure Ash is thinking that I need a guy to get out more. I kind of have someone in the pipeline, but he's not in Dubai yet. Should arrive mid-January. Will keep you all posted if it turns out well or not.

Happy New Year everyone! (Yeah I know it's 4 days late.)

Labels: Random Thoughts

1 comments

Monday, January 01, 2007

And here's more photos from the Vatican City...


Labels: Layovers

0 comments So... less than 12 hours after hopping off a plane from Perth I'm leaving on one bound for Rome. The plane, much to our delight, was absolutely deserted, but still, no rest for the wicked these days and we worked hard. I think due to daylight saving we managed to score a few extra hours in Rome. I remember last time I went I had to change Superman-style to be down for the shuttle bus to Roma city, but this time I had enough time to shower, take off makeup, hang clothes and grab something to eat, for the same 2pm bus. The one thing I wanted to do above all else was to go inside and see the Basillica St Pietro. Last time it was closed, and I didn't think the Spanish Steps or the Piazza de Navona were particularly interesting. So guess where the crew went?
Christmas time at the Piazza Navona
Vittoriano building at night time.
The crew outside the Spanish steps.
So yeah, closing time had passed and I was kinda pissed off that i was going to be the 2nd time I missed out on seeing it. So the next morning I ditched the crew.

Picture of me very tired outside the Basillica St Pietro in the Vatican.

4 comments Well I hope you guys all had a nice and relatively sober Xmas. I certainly did, very quiet times at home spending it with my dear mother.

From what I remember I only went out once, to get last minute presents for Peter and Dad (esp. Peter as his presents are STILL underneath the Xmas tree in Dubai.) Went to King Street Cafe for lunch were I ordered the trio of salads. They were quite nice, but had far too much red onion in them. I also got myself some dukkah for snacks back in Dubai.

Xmas dinner was pork and ham overload. We had all our extended family (well, dad's anyway) over and my cousins brought their kids over too. It's very strange, because I hadn't seen these kids since they were babies. One of them's getting a bit chubby too. Hehe.

Mum was very badly behaved. She was sucking on Twisties, and trying to get a sip of champagne in when dad and I weren't looking. Funniest moment was when she snuck in some string beans and had about 5-6 dangling from her mouth like teeth. I went to get the camera but they were swiftly wiped away when I came back.

The flight back was awful though. Even though the loads were very light I started getting a head cold at the airport and spent about 10 hours with sore aching muscles. No sleep of course. Arrived back in Dubai and drugged myself up on Nurofen Cold & Flu tablets (on an empty stomach - v. bad idea) and woke up in time for my Rome flight feeling much better but full of mucous.

Oh, and for those of you who don't know what my brother looks like, here you go. He looks quite bored in this, which is a shame.


Labels: Homesick
0 comments