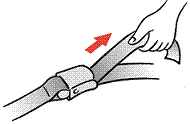 Archives
February 2006
March 2006
April 2006
May 2006
June 2006
July 2006
August 2006
September 2006
October 2006
November 2006
December 2006
January 2007
February 2007
March 2007
April 2007
May 2007
June 2007
July 2007
August 2007
September 2007
October 2007
November 2007
December 2007
January 2008
March 2008
April 2008
May 2008
June 2008
July 2008
August 2008
September 2008
October 2008
November 2008
December 2008
January 2009
February 2009
March 2009
April 2009
May 2009
June 2009
July 2009
August 2009
September 2009
October 2009
November 2009
December 2009
January 2010
March 2010
April 2010
May 2010
June 2010
July 2010
August 2010
September 2010
October 2010
November 2010
December 2010
January 2011
February 2011
March 2011
April 2011
May 2011
June 2011
July 2011
August 2011
September 2011
October 2011
November 2011
December 2011
January 2012
March 2012
June 2012
July 2012
August 2012
September 2012
October 2012
December 2012
February 2013
March 2013
May 2013
July 2013
January 2014
February 2014

Name: Melissa
About Me
Countries Visited (not including Turnarounds): Australia, Austria, Azerbaijan, Belgium, Bosnia & Herzegovina, Brazil, Canada, China, Czech Republic, Denmark, Estonia, Finland, France, Germany, Ghana, Great Britain, Greece, Iceland, India, Italy, Japan, Kenya, Latvia, Libya, Lithuania, Malaysia, Malta, Mauritius, Moldova, Monaco, Morocco, Netherlands, New Zealand, Nigeria, Norway, North Korea, Philippines, Romania, Russia, Singapore, Senegal, Serbia, Seychelles, South Africa, South Korea, Spain, Sri Lanka, Sweden, Switzerland, Tanzania, Thailand, Tunisia, Turkey, Uganda, United Arab Emirates, United States, Vatican City
My Perfect Day in -
London | Perth | Sydney | Melbourne



Site Feed -
http://tampaxtowers.blogspot.com/atom.xml



My Email -
tampaxtowers[at]gmail[dot]com



My Facebook -
Tampax Towers



My Twitter -
@melissaecholima



Links -
Airline Crew.net
Airline Uniforms
Airline Meals
Seatguru - Most Comfy Seats On Any Airline
Trip Advisor
Airtoons
pprune.org - Pilot's rumour network



Friends -
Kangaroo with a Sweet Tooth
Kronicles of Kris
The Adventures of Alle Malice
Joel's trek across Asia/Europe in a Hilux
Phil's Wine Site



Blogs I read -
Tray Table
Airboy
Lifehacker
I Can Has Cheezburger
The Flying Pinto
Girl on Raw
Things Bogans Like
Bobby at Up, Up and a Gay
Straight Guy in the Queer Skies



Credits -
Skin by Falter
BlogSkins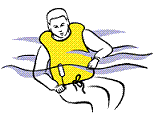 Latest Updates
Sunday, May 20, 2007
Yes well, back to that old obsession of mine that doesn't seem to go away. This year my experience was further enriched with being in Greece during the whole contest, which did give me a different take on things. Firstly it was difficult to watch the television without there being a mention of Sarbel or Yassou Maria anywhere. Second of all I spoke english to only 1 person the whole week, Yiannis, which really hit me. I know I travel to a lot of non-english speaking places a fair bit, but this was the first time I was saturated in a language other than english - I didn't have a bunch of crew to chat to, only Yiannis, and the poor guy had to leave for Frankfurt anyway by the end. So a week of immersion later and my greek is definately inproving.
Anyway, there'll be a post coming up on my big fat greek holiday, onto the contest! Tell me, doesn't Marija Serafovic look like Masi Oka from Heroes? Let me know what you think...
Who got robbed - semi final
Andorra. Kinda time they got into the final... this song should have been the one to do so
Cyprus, and no, it's not because I just flew in from greece. It was really good and different from anything else
Denmark. Big headress won me over.
Malta. When Jean shoved his mobile in my ear and forced me to hear it during college I hated it. But it really grew on me, and looked dramatic on stage. Her outfit was perfect. It had fans and topless boys. I loved it.
Who sucked arse - semis
Hungary. I loved their last entry with the riverdancing. But this made me cringe, then press the mute button. Can't believe it made next year's final.
Belgium. Last year they should have gotten through, and it looks like this year they're beyond caring.
Israel. Yuk yuk yuk. Bring back Shiri Maimon. Please.
Norway. Looked like my year 5 teacher (who was 50 when she taught me) sexing it up for the camera.
Portugal. Pretty girl, pity she can't sing. Surprised she was one spot away from the final.
Grand final - opinions
Greece - Didn't like Sarbel when I first heard him. But his hip shaking really won me over. Needs to groom those eyebrows though. Did his country proud.
UK - Calling all flight attendants... did you cringe as well??? Crap manual demo. Ugly lead singer. And the planes in the background were very distracting.
Spain - Caliente!!! It's so standard, and yes they were a boyband, but goddam! If I had credit on my phone I'd vote anyday for them...
Moldova and Finland - for me they sounded very alike, and very good. Glad at least Moldova got through.
Ireland - sucked so bad. Brian last year was so good I could feel the shivers. Dervish made me go to sleep.
Russia - who Yiannis voted for. Beautiful girls and shocking lyrics by Euro standards.
Ukraine - as someone mentioned on TSSH "It was as if they murdered Dorothy, shot the Tin Man full of crack and sent him to participate in the gay and lesbian mardi gras." Bit harsh I thought, but I didn't want it to win, that's for sure...
Really enjoyed the comp, pity I missed out on Wogan's commentary. Hearing him heavily inebriated while watching eurovision, whilst you yourself are inebrated is an experience I encourage everyone to try.
1 comments