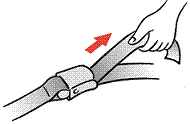 Archives
February 2006
March 2006
April 2006
May 2006
June 2006
July 2006
August 2006
September 2006
October 2006
November 2006
December 2006
January 2007
February 2007
March 2007
April 2007
May 2007
June 2007
July 2007
August 2007
September 2007
October 2007
November 2007
December 2007
January 2008
March 2008
April 2008
May 2008
June 2008
July 2008
August 2008
September 2008
October 2008
November 2008
December 2008
January 2009
February 2009
March 2009
April 2009
May 2009
June 2009
July 2009
August 2009
September 2009
October 2009
November 2009
December 2009
January 2010
March 2010
April 2010
May 2010
June 2010
July 2010
August 2010
September 2010
October 2010
November 2010
December 2010
January 2011
February 2011
March 2011
April 2011
May 2011
June 2011
July 2011
August 2011
September 2011
October 2011
November 2011
December 2011
January 2012
March 2012
June 2012
July 2012
August 2012
September 2012
October 2012
December 2012
February 2013
March 2013
May 2013
July 2013
January 2014
February 2014

Name: Melissa
About Me
Countries Visited (not including Turnarounds): Australia, Austria, Azerbaijan, Belgium, Bosnia & Herzegovina, Brazil, Canada, China, Czech Republic, Denmark, Estonia, Finland, France, Germany, Ghana, Great Britain, Greece, Iceland, India, Italy, Japan, Kenya, Latvia, Libya, Lithuania, Malaysia, Malta, Mauritius, Moldova, Monaco, Morocco, Netherlands, New Zealand, Nigeria, Norway, North Korea, Philippines, Romania, Russia, Singapore, Senegal, Serbia, Seychelles, South Africa, South Korea, Spain, Sri Lanka, Sweden, Switzerland, Tanzania, Thailand, Tunisia, Turkey, Uganda, United Arab Emirates, United States, Vatican City
My Perfect Day in -
London | Perth | Sydney | Melbourne



Site Feed -
http://tampaxtowers.blogspot.com/atom.xml



My Email -
tampaxtowers[at]gmail[dot]com



My Facebook -
Tampax Towers



My Twitter -
@melissaecholima



Links -
Airline Crew.net
Airline Uniforms
Airline Meals
Seatguru - Most Comfy Seats On Any Airline
Trip Advisor
Airtoons
pprune.org - Pilot's rumour network



Friends -
Kangaroo with a Sweet Tooth
Kronicles of Kris
The Adventures of Alle Malice
Joel's trek across Asia/Europe in a Hilux
Phil's Wine Site



Blogs I read -
Tray Table
Airboy
Lifehacker
I Can Has Cheezburger
The Flying Pinto
Girl on Raw
Things Bogans Like
Bobby at Up, Up and a Gay
Straight Guy in the Queer Skies



Credits -
Skin by Falter
BlogSkins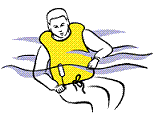 Latest Updates
Sunday, April 30, 2006
Got back from Perth this morning. Slept the entire day, and now I'll probably spend the entire evening awake. I won't see sunlight for a while I imagine, but if I manage to wake up tomorrow (or is it today?) I can go to CBC to get my Shang-hi visa! I'm a bit worried, because I won't have my passport for two days, but Shang-hi is supposed to be a really good flight, and I've never been to China before.
Also, I've changed my 5 days off and a London Gatwick for 3 days off and a Singapore Melbourne flight. I bet I can contact David with places to visit, since he's now an unofficial tour guide, but I'll get to go to Melbourne which is the best, even if it is a 14 hour layover.
The Perth flight, however, was really bad. After 11 hours in the aircraft it just smelt of filth. A toilet broke down, was flooding and everything, so there were cues all the time, then about an hour before landing it was really rough turbulence and we got told by the captain to take our seats, and passengers wouldn't sit down because they had to take a piss. My feet left the ground at one point, I was very scared, and these people still wouldn't sit, and were yelling at us crew because we were doing our job. Very annoying.
The previous crew were also slack, as there were no hot towels, and Qantas catering must have run out of detergent, because on the way back we had so many complaints about the blankets smelling of vomit. They did too... I'd be complaining too, but we had no spares on board that were good enough. We put up with so much crap on that flight I'm very tempted not to bid for another Perth ever again.
On the upside, I had what was probably the best meal since I started flying. This big mother of a steak, with yummy gravy and steamed vegies and chips...aww it was so good. It tasted fresh and meaty and surprisingly not unhealthy. Crew meals tend to be more crap than passenger meals, but hey, this was definatley an exception.
Anyway, I'd better go get some sleep, need to go to Staff Travel centre to find out why they rejected my ticket application for my annual leave.
3 comments
Wednesday, April 26, 2006
Well, my eyes are red-shot, and after getting about 2 hours of rest near lunchtime I'm awake again. It's a steamy 42 today, and it was forcast to be 34 degrees. Very humid and wise to take a large bottle of water about town.
So ended up pulling an all nighter and saw David from PCEC along with him mum. The poor twosome have been stuck at Changi Airport for 5 days on Standby tickets trying to get to London Heathrow with little luck. On the upside, David was my first tourist to Dubai! Didn't do too much except talk, as it was already boiling outside and it was still early morning. Took them both to City Centre, when it was still closed.
Got paid today. Yay! And the company is handing out a bonus with next months pay, although I don't know if I'm eligible. Equivelent to 5 weeks salary! It'll be a shame to miss out.

Also got my roster, which is the most boring I've ever seen it. Just 2 flights - one to London Gatwick, and another is the Sydney Christchurch leg. I only bid for the SYD because I wanted some money during my annual leave, but it seems to have worked against me with the company awarding me 5 consecutive days off from May 1st. I may as well travel home during that period, if it weren't for the LGW flight. Never mind I suppose.

In the meantime, see you tomorrow!

0 comments

Tuesday, April 25, 2006

Ahhh, it's good to be home and chowing down on a BBQ beef bento from Sumo Sushi :-)

I haven't posted here for a while, and I just came back from Manila last night. I'll try and type down events in chronological order, which is kinda hard when you're eating Sumo food at the same time.

Remember a while ago when i was on my Perth layover and all these people from my high school appeared? Like Brett at the hotel, and Natalie and Kate on the flight back to Dubai? Well, on my way to briefing for my Manila flight i started chatting to this guy and it turns out he lives in Ocean Reef too! And even more freaky, he's working the flight that David S from PCEC's going to be on! And both David and Ivan are gonna stop over for a brief visit, which should be fun. No idea what on earth i can show them though.

So yeah, went into briefing and found out that Manila is one of the most cruisy flights you can do. Ranks pretty highly with Osaka and Seoul as a good flight to do, which may explain why a lot of Philipinos have a lot of difficulty getting the flight. But from boarding onwards, there was this passenger who sought out to make our lives hell. Gold Skywards too, so we worked our arses off to keep him happy. He asked me to get him a cup full of Evian. We don't have Evian on board, I told him this, he flipped! I gave him mineral water from some british company, he threw it at me saying i served him tap water! WTF? Then asks other crew for everything in business, incl stationary, blankets, nuts, the headsets. No one wanted to look him in the eye, every time you did he'd think of something more he could scab.
The layover into Manila though was really good. The hotel was the best equiped I've been in (alas without an electric toilet, although i can live without it) and it was opposite 4 (yes 4!) shopping malls. Security was very tight though. None of our bags got checks at arrivals at the airport, but when entering the hotel, we had to pass through a metal detector, our bags scanned for weapons and sniffer digs sussed out our luggage for explosives or drugs. Same happened at the mall, but without the sniffer dogs. They were scary dogs too, German Shepards.
So yeah, went shopping with this girl from business class. Yvette I think was her name. She stuck to the shoes, and I tried some on, but I come up a size 12 on the Philipino foot, so yeah, nothing fitted at all. She got bored of me pretty quick, which was fine as I hate shoe shopping, and she left to go to the hotel. Everything was realy cheap though. It's a good thing there wasn't a shop selling software, otherwise i would have cleaned up.
So got back to the hotel, ordered room service. Had the saltiest Beek Tenderloin. So bad. It was an aussie cut as well. Watched cable, one of the few hotels our airline stay in that has it. Now, as much as I like the people from Philipines, especially those that fly with us, the TV they're subjected to is just awful. I'm pretty sure I dropped about 20 IQ points after watching MTV. (Punk'd? Who thought of that?) and they had this home shopping network on RJTV, where everything is made in Japan, dubbed in an American Accent, and marketed for a Philipino audience, such products including "bust cream", a growth hormone to help you gain a couple extra inches to play basketball or whatever, and this gel you put on your skin that makes you sweat and helps you lose 17 kilos in 2 months, 4 kilos in a week etc. Crazy shit.
Woke up to banana pancakes. Mmmmmm. Walked round Makati and found a Max Brenner cafe! The do suckaos, Chocolate fondue, anything chocolate. They have these 2 huge vats full of melted chocolate. I was in chocolate heaven! I bought about 4000 pesos worth of retail stock, and had a pork escallopes with mash for lunch, and it was very, very good, and only 1/3 the price of meals at the hotel.
So yeah, my 24 hours in Manila went by pretty quickly. The flight back was marred with drama. First a delay in take off due to the air conditioning, then one of the crew, Amber, passes out, we had to give her oxygen and all the works. She deadheaded in business for the rest of the flight, I'm left manning her door. Service stops for about 2 hours, and in the meantime these 2 philipino nurses try and suss otu what's wrong, both end up being useless. One of them even says she might be pregnant, and Amber's like, I can't be pregnant, to be pregnant you have to have sex, blah blah blah. Amber didn't eat anything since leaving Dubai, that's why she hit the floor. I sent her a letter, to see if she was alright, but I've heard nothing, so I assume so.

So yeah, a very eventful Manila layover. Next is Perth, but in the meantime, I'm getting my roster, getting paid, and greeting Dave at the airport with his mum in tow. Should be fun fun fun!

0 comments

Monday, April 17, 2006

The flight over was pretty shit, and just when I looked forward to getting changed and heading out to see more of Scotland, I realise I have no pants to wear outside! I forgot to pack any jeans or slacks, packed all my other warm clothes though. So now I'm holed up in the hotel room watching the English Premier League on SkySport. It's definately not my day when I resort to watching Soccer for entertainment. And it IS soccer, not football.

The flight over was hectic to say the least. Turbulence to beat even the last Perth flight. I was shit scared though, because this toddler is waking up and down the isle and her parents do fuck all to restrain her, and us cabin crew couldn't move because it was too dangerous for us. The powers that be overhead rewarded the parents for such negligent behavior by having the toddler throw up all over the mother. Normally I'd be revelling in moments like these, but being the closest crew member to the mess, I had to clean it up. Ewwwww.

And if it wasn't sucky enough for the parents, their other, semi-grown up daughter got motion sickness as well. The whole family knew not a single word of English, and we got the Hindi speaker to deal with them. And then we proceded to fumigate the whole of economy with both the insecticide spray and the air freshner (which smells like guava BTW, although today it was more like a durian).

And to top things off, this girl, Rita, was pulled out on standby 5 (5am to 5pm) to work the flight, and gets put at position R5A and in charge of the mid galley. She's never organised the galley before, and the climax of the flight resulted in about 10 hot meals landing face down on the galley floor. And salmon staining my shoes and stockings. Poor girl, I'm surprised she didn't cry.

I'll go to bed now (been up for almost 30 hours) and god forbid the flight back is worse than the one today. As much as I love scottish people, they complain a shitload when we can't provide more booze because they've sucked the bars dry. Sweet dreams everybody. 0 comments

Sunday, April 16, 2006

As you can see, the blog has changed a lot in the past week. I just need to figure out how to get the Archive/Links/Profile thing up closer to the top, as well as remove the scroll bar from the latest post, then it should be all fine.

Anyone who's conversant in coding, please have a look at the source code and give me pointers as it would really be appreciated!

I'm off to Glasgow tomorrow too, which doesn't have free wireless (or even reasonably priced wireless for that matter.) Will be on the lookout for cool things to photograph. I think last time I went only to Woolworths to get a Coka-Cola, chocolate and Sudoku book and stayed in the hotel for the rest of the time ordering room service. I did end up saving 40 pound in the end though so it wasn't a huge disappointment.

Look forward to hearing from you guys very soon (11 days till my Perth flight! Yay!) 2 comments

Saturday, April 15, 2006

Today I witnessed something truly horrifying, something that made me think twice, thrice etc about where exactly I dine or order my food. Perhaps it's shocking to me because I used to work at PCEC, where not only is the presentation of signature dishes the key to it's success, but where every single shift in which we were serving food, hygiene was of the utmost importance. I wouldn't go more than 20 without washing my hands, even more frequently after a clearance or using the foul-smelling pink rust remover on the cutlery. I cannot speak for other staff, but no client I'd ever served was going to feel pangs of food poisoning after their meal. Same goes for our airline, actually.

So I woke up around 1.30pm and wanted to get some grub. Walked along Sheikh Zayed Rd not knowing what to choose. There's (literally) over 100 food outlets, whether they be cafes, take-away houses, restaurants etc. You certainly don't go hungry on my street. Anyway, I thought I would go and get some Lebanese food. I hadn't had much since I moved here, with the exception of shawarmas, which are like kebabs except the bread is toasted when the cooked filling is all rolled up in the pita. Mmmm.

So, I walked into this Lebanese restaurant, ordered sambousek (some type of pastry stuffed with minced meat and parsley), sat down waiting for it to be soaked in oil. I saw one of the chefs, all in hairnet and gloves, apron etc. WIPE HIS NOSE WITH HIS GLOVED HAND! WTF? What's the point in having gloves if it doesn't keep the food you're handling hygienic? You could see the mucous glistening in the light, it was appalling. It wasn't my order that he was preparing, but none the less, I promptly walked out of there and headed for the local chippy instead.

So, first on the Shame post, is Byblos Lebanese Restaurant on Sheikh Zayed Rd.

What is the ultimate on my Perth shame list? Centrofino's, in Forrest Chase, just below Myer opposite the post office. If you've tried the lasagna, you'll know why. I didn't think it was possible to fuck up a lasagna, but Centrofinos manage it with such panache, it makes the lunches from my old high school canteen seem like Michelin Star worthy cuisine. 2 comments

Thursday, April 13, 2006

Well, seeing as though a few more people are reading this blog now than when it first took off, I've decided to use the days off I have to completely revamp this blog. Should be quite intersting, consideing I have squat web designing experience.

I am not entirely sure how long this will take, I'm gonna make an estimate of around 1 week to 2 month, that should cover things. In the meantime any sort of feedback, positive or negative, will be appreciated in the comments section.

Thanks guys, and happy flying :-) 0 comments

Monday, April 10, 2006

Following my recent layover to Perth, and being told by 3 different people that I have a knack for finding good places to eat, Here's a sample of decent places to go to if you're feeling peckish.

Oriels cafe - (www.orielcafe.com) Open 24 hours, this used to have the best hot chocolate in Perth, but have recently dumped it. God knows why. The staff have all snapped up the suckao sets, so now the only place to get Max Brenner hot chocolate is from David Jones. They do a good affogato though. Hot fudge sundae is pretty good too.

Wagamama - (www.wagamama.com) Located in Subaico, only opened in April. I love the restaurant in Dubai and now Subi have one too. I recommend the Chilli Beef Ramen, cooked medium rare. Very filling and very nice.

Coco's - (www.cocosperth.com) Best breakfast buffet. Made to order unlimited Omlettes. Mmmmm

Farrell's - Vic Park restaurant. Good decent ala-carte breakfasts. Close to my old place too.

Cicerello's - (www.cicerellos.com.au) Fremantle Fish & Chip shop. I don't eat fish but I eat other seafood, and this place kicks the local chippy's arse every time. Portions are pretty huge too. Nice to follow with a Cold Rock ice cream afterwards, should you still have stomach room.

Sugar and Spice - Joondalup bakery, the chef here used to be trained by Gabriel Gate. Amazing cakes (I recommend the Orgasm cake slice) and every time I was in Joondalup for something I'd stop by for a very satisfying sausage roll. They made my 21st birthday cake, and it didn't survive in the house for too long.

Marconi's - Fremantle Italian restaurant. I recommend the Fettucini Pollo, and Darren's favorite is the Lasagne. And any place that serves Coke-cola in glass bottles always has my approval.

Sandrino's - Fremantle pizza specialists. Kris and Coralee recomend pizza no. 10, whereas I recommend the Chili Mussels. Half a kilo for $14.50, and I couldn't finish the bowl.

Il Gelato (www.ilgelato.com.au) - Subaico and Northbridge. No doubt about it, best Gelato in WA. Bacio sundaes are very very good, and you can get alcoholic ones too. :-)

Metro Bar and Bistro - Perth Convention Exhibition Centre. Where I used to work and where Darren currently works. Try the Club Sandwich, Mushroom Risotto, Sirloin Steak, Agnolotti, Barramundi and Warm Chicken Salad. And say hi to Jorg and Lilly whilst you're there. :-) 5 comments I know I wrote here that I was heading to Hong Kong. Well, my flight changed to a Perth. I was under the impression that it would be a 48 hour layover, but no, another 28 hours to catch up with anyone and everyone. And a few blasts from the past too.

Like at the hotel, Brett Ashcroft was concierge. And on the flight back, Natalie Compton and Kate Dwight were passengers. I've never seen mouths so wide open, it was quite funny. Particularly since only a few people from high school (namely, Kris's and Peter's mates) knew I wasn't living in Ocean Reef anymore.

The flight back was REALLY bad though. Full of people heading back home to the UK. I haven't worked that hard since I left the convention centre. And the turbulence was worse than any Jo-berg flight. The flight crew were white. And it was a very hard landing. Some guy fully puked on 3 seats and a video screen during landing, and we couldn't clean it up because we had to saty in our jumpseats. Yuk yuk yuk.

Normally I'm used to dealing with disgusting things. I studied Forensics, and had to cut up foetal pigs, one of which hadn't been properly soaked in formaldehyde and stunk up the lab one time. And working the convention centre too, with unlimited alcohol, you come across all sorts of bodily fluids (UWA Med students are the worst). But flying is a little different. I think it might be because you're always standing, regardless of how bad turbulence is, and you're suffering from motion sickness too. And the air inside the cabin gets quite stale after 11 hours of flying time. As nice a job as it is, there are definately time I wish I was back at uni falling asleep during lectures.

It was also a very demanding flight. You ask any of the crew working for our airline which flight they'd least like to do, they don't say Riyadh, Sanaa, Dhaka, Bombay, Accra or Cairo. They say London Heathrow, the only redeeming factor being that it's a layover. Passengers travelling to and from London are by far the most demanding hosties serve. In no time you're out of Gin, Tonic Water, Soda, Scotch, Vodka, Jack Daniels, and any other spirits you've got. In Economy, we have 6 bars on the Boeing (max 400 pax) and 4 bars on the Airbus (max 250 pax) and I've been on flights to Glasgow and London Gatwick when our bars have closed 2 hours early because they're sucked dry.

We also had this one guy who got stroppy at crew because we couldn't upgrade him to business. Okay, so he was a Gold Skywards member, but anyone in the FF program knows that upgrades happen on the ground only. I think the only person we can upgrade free of charge is the Sheikh. Everyone else pays. Crew can't even get a seat in Business as a passenger unless they're flight crew. And when a crew is incapacitated, we still have to man the door!

The best story I heard was that travelling on a domestic US flight were John F. Kennedy Jr and Caroline Bisset in economy. The crew were stoked they were even on board, and asked them if they'd like to be upgraded to first. What did they say? "The plane's not going to get us there faster if were in first class." Very classy.

Anyway, I think I've ranted on long enough. Right now Bridgette is on annual leave and I have the apartment to myself for 15 days. Yay! And someone wants my Manilla flight for a 48 hour Malta. I think I'm gonna swap flights....:-) 2 comments

Friday, April 07, 2006

This is from Airtunes.com, which specialises in doing parodies of airline safety cards.
1 comments

Wednesday, April 05, 2006

I'm definately bidding for Osaka again. I totally fell in love with Japan. The culture, the food, the shopping, the people... I'm so glad I did a year of Japanese in primary and high school. The passengers were so nice and I don't know if I'll enjoy a layover that good anytime soon.

Anyway, here's some photos. I'm quite shocked at how good some of them turned out, most of the time I was very jetlagged and was afraid I couldn't focus the camera or hold it straight.



View of the main port in Osaka from my hotel room

View of highway at 7am. Not bad for peak hour traffic!
The electric toilet in my bathroom. I was pretty scared I was gonna electrocute myself. You can have all these different jets, you can control the water pressure, you can adjust the temperature of the seat warmer. Only in Japan...
My very comfy bed
Picture of me on the Osaka subway and Khalfan, another economy crew member, trying to avoid the camera.
Subway sign taken at the Trade Centre station on the Osaka subway

Subway worker hiding under the platform in anticipation of the next train. Personally I think what he's doing is a little too dangerous. Give me planes flying at 35000 feet anyday.
The National History Museum near Osaka castle.

Some random hut next to the museum. In the corner is the guy who flew us all to Osaka, Tony. Thank god he was there, all the signs were in Japanese and he was the only one who knew where to go.



The moat outside of Osaka castle, framed by cherry blossoms.
An old martial arts hall on the other side of the moat
A wishing well. Not somewhere I'd like to take a drink though
They had a garden fair when we were at the castle and this display won the small garden competition. The little red houses certainly add a nice touch.
Japanese Busker. There were quite a few of these and none of us really knew what they were doing there for. There's boy scouts in the background too, they were really nice, friendly, and some of the other crew took it upon themselves to teach them some bad english words.
Bonsai tree. I wish my Japanese maple turned out like that :-(



A picture of me amongst the cherry blossoms
Osaka castle in all it's gilded glory
A nice lake by the castle where we had lunch. There were little turtles here too!
The view from Osaka castle. Very much anti-climatic.

Final shot of cherry blossoms I wanted to cram into this post


Cute little Hidamari no Tami toys that I got for Kris.

Next layover should be Hong Kong so I hope to add more cool photos to the blog very soon :-)

1 comments

Tuesday, April 04, 2006

Thank goodness this hotel has free wireless. Pity I can't fit a three pinned British plug into the Japanese sockets. So I'll keep it brief.

By far the best thing I've bid for whilst in the company is the Osaka flight. I have never met more sweeter passengers, and speaking to then in the broken japanese i learnt almost 10 years ago makes the difference. Today I'm going to see Osaka Castle, and apparently this is the right time for cherry blossom trees to be in full bloom so I will definately be taking pictures. I just hope I'm not too sleep deprived to work the return flight.

BTW, the BCRC is VERY nice on board. I heard a ghost story actually. A crew member went on first break , changed into his pyjamas and everything, and climbed down the stairs. Just so you know, it's pretty secure, there's a keypad you need to acivate to get in and everything, much like the cockpit. Anyway, this crew opens the curtains about to go inside and finds a middle aged woman in there. He says to her, you can't stay here, this is for crew rest only. She says that's fine, sorry for the trouble, but can he please tell her husband to take his medication. He's in seat number blah blah.

So he goes to meet the woman's husband, tells him his wife said he should take his medication now. And what does the husband say? My wife's dead. She's in the Bulk Cargo Hold.

Spooky.

PS Japanese TV totally rocks! I have no idea what they talk about but it's so much more entertaining to watch a game of baseball/soccer hybrid, than it is to watch BBC and CNN. Every single advert is like that Wokstar ad for Kantong. Very cartoonish and over the top. I love it! 2 comments

Sunday, April 02, 2006

Currently trying to pull an all-nighter due to my 2.30am start time tomorrow night for Osaka, so what do I do? Look up websites about plane crashes. It all started looking up different aircraft types on this online encyclopedia, then at the bottom of each entry for Airbus, Boeing, Concorde, Douglas etc. it had the incident count including hijackings and stuff. Kinda freaked me out a little. On this one crash site there was no mention of our airline whatsoever which is very very good. Made me feel better. I also decided to take pictures of my BCRC uniform.

Yes, when we're not in our loose-fitting nylon power suits, we're in fluro blue pyjamas. I would prefer wearing these on board for sure, they're extremely comfy (I take them for sleeping in suring cold climate layovers) but they're no where near as sexy.

If I'm missed it out or poorly explained, BCRC stands for Bulk Crew Rest Compartment. I personally think it should stand for Bulk Cargo Rest Compartment, as I'm sure pairing bulk and crew is sure to draw a few scrunched noses from the ladies. On the Airbus 340-500, the section usually reserved for late checked luggage, animals, and crew luggage (Known as the Bulk Cargo Compartment) has been turned into the cabin crew rest area, complete with video on demand, seat belts etc etc. No animals on this flight. Well, not in the cargo hold anyway :-) I'm sure the Osaka passengers will be very nice. And following my previous post about Karma, can anyone suggest a charity to donate my spare Rand to? Thanks.

8 comments

Saturday, April 01, 2006

Bridgette: "Do you want to go see the Fun Loving Criminals at Irish Village tonight?"
Me: "Na, that's cool. I'm a little tired and I have stuff I need to do tomorrow"
B: "So what? I have Standby 1 tomorrow and I'm going out, if you don't want to then that's your loss"
M: "I'm not worried. What time is Standby 1?"
B: "7am to 7pm. They usually don't call in the first 6 hours anyway."
M: "Right. Enjoy yourself"

So what happens? Bridgette comes home at 3am. Phone call at 7.05am. Turns out they put her on the Sydney-Christchuch flight, 4 days away from base and a 14 hour non-stop leg. And break-free, as it's during the day and passengers need their Scotch. Mwahahaha. 3 comments