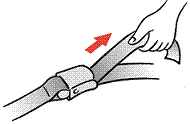 Archives
February 2006
March 2006
April 2006
May 2006
June 2006
July 2006
August 2006
September 2006
October 2006
November 2006
December 2006
January 2007
February 2007
March 2007
April 2007
May 2007
June 2007
July 2007
August 2007
September 2007
October 2007
November 2007
December 2007
January 2008
March 2008
April 2008
May 2008
June 2008
July 2008
August 2008
September 2008
October 2008
November 2008
December 2008
January 2009
February 2009
March 2009
April 2009
May 2009
June 2009
July 2009
August 2009
September 2009
October 2009
November 2009
December 2009
January 2010
March 2010
April 2010
May 2010
June 2010
July 2010
August 2010
September 2010
October 2010
November 2010
December 2010
January 2011
February 2011
March 2011
April 2011
May 2011
June 2011
July 2011
August 2011
September 2011
October 2011
November 2011
December 2011
January 2012
March 2012
June 2012
July 2012
August 2012
September 2012
October 2012
December 2012
February 2013
March 2013
May 2013
July 2013
January 2014
February 2014

Name: Melissa
About Me
Countries Visited (not including Turnarounds): Australia, Austria, Azerbaijan, Belgium, Bosnia & Herzegovina, Brazil, Canada, China, Czech Republic, Denmark, Estonia, Finland, France, Germany, Ghana, Great Britain, Greece, Iceland, India, Italy, Japan, Kenya, Latvia, Libya, Lithuania, Malaysia, Malta, Mauritius, Moldova, Monaco, Morocco, Netherlands, New Zealand, Nigeria, Norway, North Korea, Philippines, Romania, Russia, Singapore, Senegal, Serbia, Seychelles, South Africa, South Korea, Spain, Sri Lanka, Sweden, Switzerland, Tanzania, Thailand, Tunisia, Turkey, Uganda, United Arab Emirates, United States, Vatican City
My Perfect Day in -
London | Perth | Sydney | Melbourne



Site Feed -
http://tampaxtowers.blogspot.com/atom.xml



My Email -
tampaxtowers[at]gmail[dot]com



My Facebook -
Tampax Towers



My Twitter -
@melissaecholima



Links -
Airline Crew.net
Airline Uniforms
Airline Meals
Seatguru - Most Comfy Seats On Any Airline
Trip Advisor
Airtoons
pprune.org - Pilot's rumour network



Friends -
Kangaroo with a Sweet Tooth
Kronicles of Kris
The Adventures of Alle Malice
Joel's trek across Asia/Europe in a Hilux
Phil's Wine Site



Blogs I read -
Tray Table
Airboy
Lifehacker
I Can Has Cheezburger
The Flying Pinto
Girl on Raw
Things Bogans Like
Bobby at Up, Up and a Gay
Straight Guy in the Queer Skies



Credits -
Skin by Falter
BlogSkins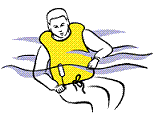 Latest Updates
Friday, December 22, 2006
Hey guys, just thought I'd give you all a small update on what's been happening. So it's bullet point time again
Currently at DXB airport on my way back to Perth for the Xmas holidays. I missed out on last year, spent it in training college (IMHO it was worth it as I didn't have to fly the crappy Scarebus 310!) Plus, with all that's happened with mum it was pretty important for me to go home.
The last two days were spent at college being tested on Safety & Emergency Procedures. I passed, but didn't do as well as I'd hoped. Especially since I was such an asian nerd and started studying in May. (Hye I was in Rural Australia for 8 days, what else was I going to do?)
The flight today is already 10.5 hours. I left home at 5.30am. Only to find out it's been delayed another 2.5 hours. When I last checked a week ago the loads were pretty good, 100 free seats, and I thought it was stupid not getting a cheaper standby ticket. Today it's packed. Worst thing is the Maccas here don't even do breakfasts. Big Mac 24/7.
My last layover was an Athens. I've fallen in love with the city and the people. All the men are big flirts. Left with a phone number and 3 middle aged guys kissing my hand as they disembarked the aircraft. A sure fire way to turn me into a big softie.
Most of the Christmas presents I've bought for everyone back in Perth have been stupidly left under the Christmas tree in my apartment. I'm such a Thai Blonde.
For New Years, I'm going to be stuck inside a plane, on a yukky turnaround. Leave Dubai at around 9pm and arrive in TRV at 3am. I won't even know when to pop the champagne. (Or Coke-cola in my case)
And I just want to wish everyone a very happy and safe Christmas and New Years. Fingers crossed next year will be more of a blast than this year.
Labels: Around Dubai, Homesick
3 comments
Friday, December 15, 2006
Hey guys, just got back from the massive Sydney-Christchurch leg. It's really taxing on your body, especially as I just came back from a Melbourne-Singapore which was hard yakka. Some things of note -
Had the best time in Christchurch. A lot of the crew went out for dinner at this place called the Tap Room. It was obvioulsly peak hour, as we had to wait 30min for a table, and then foudn out that they ran out of stone grills. (They had only 3, we wanted 4). I gave mine up to the captain, because I was the only one there who'd been there before. But we got 2 free pizzas, 2 free desserts and half price coffees, so yeah, I didn't complain. I was also the girl who ate the most, 3 colas, lamb cutlets, tiramisu and a Liquor coffee. The guys we kinda shocked that I wasn't eating vegie soup and salad. Hmmm
We had the most crazy SFS on our flight. She sent a girl who was more senior than me back to training college for service training. Who the hell does that???
Because she was crazy and the service was slow, we had to have a debrief in the Sydney hotel in full uniform for 45min. I then had to cancel dinner with Tim ;-(
Some woman said the 2 magic words after pushback on the CHC-SYD leg. "Heart Attack". We had about 9 ambos look at her, only to diagnose that she was having a panic attack instead and was scared of flying. We offered to have someone sit next to her, to give her eyeshades, to get her off the plane. But she told us to go away. Now why would you make such a big deal and not want any help? 200 passengers probably missed connections because of her.
When I was in Sydney I tried Krispy Kreme doughnuts for the very first time. I think I've had about 15 in the past week. So yeah I'm gonna fail my weigh-in at SEP next week.
I have 3 days of bliss before Ash and her boyfriend arrive. I'm gonna enjoy it while it lasts.
My next flight is to Athens, which is looking to be a tad chili if weather.com is anything to go by. I have so much Xmas shopping to do... If only more people had an Amazon wish list it would make life so much easier. He he.

Labels: Layovers

4 comments

Thursday, December 07, 2006

From news.com.au, who always seem to be on the cutting edge of quality Australian journalism -

Farts Spark Emergency Landing
An American Airlines flight has made an emergency landing after a passenger with severe gas problems struck matches to mask the odour of flatulence.
The flight from Washington to Texas landed at Nashville airport, in the southeastern state of Tennessee, after passengers alerted the crew to the smell of burning sulphur.
Lynne Lowrance, a spokeswoman for Nashville International Airport Authority said all 99 passengers and their luggage were taken off the plane and searched.
An unlucky canine team was also brought in to sniff the aircraft for explosives.

Which raises the question, how did she manage to get matches on board? Could have sworn it's classed as a "dangerous good" in the industry. Slack security if you ask me.

Labels: Airline Stuff

0 comments

Wednesday, December 06, 2006

Whenever I get a Singapore layover, there seems to be a routine I get into. I have breakfast at this little cafe, because the food is good, and it makes the per diems we get go so much further. And next door, is Bakerzin.

I went there for my final dinner in Singapore. (I had BBQ pork wanton noodle soup at another outlet the first day I was there, and was quite disappointed.) It's very spiffy, modern, and it had pastries in the bench display that made me want to break the glass and make off with bagfulls of cheese cake.


The seats were very strange. If you wanted to sit cross-legged then you could. And the decor was very much nature-inspired, with green trees stenciled on the chair back and tables.
It has the most amazing non-alcoholic drinks I have every tasted. This one here is a lavender violet lime soda.
And this one is the raspberry mint freeze. Doesn't look all that exciting but they're very good (and very easy to make too, should you have sorbet lying around in your freezer.)

Sadly the service was very very bad. It took 20 minutes for them to clear a dirty glass. I gave my meal order with a drink order and didn't receive it, having to tell them again when they finally cleared the glass. I was by myself, and the dining experience took almost a whole hour. I made it to the hotel half an hour before my wake up call. Not really ideal.

I'd still recommend going there though, if only because the food is really good. The chefs do the place credit. If only the waiters would lift their game, i'd spend all my money there.

Labels: Layovers

0 comments

Sunday, December 03, 2006

Hello, back in Singapore after a grand 18 hours in Melbourne. Kinda annoyed that I didn't get more time, and that I spent a lot of it at Activist to see what ALSF have been up to since I left. I did get to catch up with Chris though :-)

Yesterdays flight was full of dramas. First the SFS got shitty at me because there was a form I filled out that was supposed to be given to her, that I was waiting for a report on from her, and I left it in the galley for her to take, but she didn't have it at the end of the flight. So I copped it. :-( Then someone took my bag from the baggage carousel by mistake, and went through customs with it, and so I was left at the airport thinking my bag's been stolen. (Got it back though, but it's got "MEL" on the freakin handle and my name and staff number on the luggage tag.) Then coming out of the crew bus I stacked it, fell face first onto the pavement and now my ankle is stuffed.

Oh yeah, we also had Jodie Kidd in First class. With an old T-shirt and no make up on she's still drop dead gorgeous.

I'm off to do Xmas shopping. Need to catch up on the present count with Ash.

Labels: Galley Gossip, Layovers, Work

3 comments