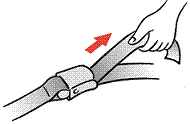 Archives
February 2006
March 2006
April 2006
May 2006
June 2006
July 2006
August 2006
September 2006
October 2006
November 2006
December 2006
January 2007
February 2007
March 2007
April 2007
May 2007
June 2007
July 2007
August 2007
September 2007
October 2007
November 2007
December 2007
January 2008
March 2008
April 2008
May 2008
June 2008
July 2008
August 2008
September 2008
October 2008
November 2008
December 2008
January 2009
February 2009
March 2009
April 2009
May 2009
June 2009
July 2009
August 2009
September 2009
October 2009
November 2009
December 2009
January 2010
March 2010
April 2010
May 2010
June 2010
July 2010
August 2010
September 2010
October 2010
November 2010
December 2010
January 2011
February 2011
March 2011
April 2011
May 2011
June 2011
July 2011
August 2011
September 2011
October 2011
November 2011
December 2011
January 2012
March 2012
June 2012
July 2012
August 2012
September 2012
October 2012
December 2012
February 2013
March 2013
May 2013
July 2013
January 2014
February 2014

Name: Melissa
About Me
Countries Visited (not including Turnarounds): Australia, Austria, Azerbaijan, Belgium, Bosnia & Herzegovina, Brazil, Canada, China, Czech Republic, Denmark, Estonia, Finland, France, Germany, Ghana, Great Britain, Greece, Iceland, India, Italy, Japan, Kenya, Latvia, Libya, Lithuania, Malaysia, Malta, Mauritius, Moldova, Monaco, Morocco, Netherlands, New Zealand, Nigeria, Norway, North Korea, Philippines, Romania, Russia, Singapore, Senegal, Serbia, Seychelles, South Africa, South Korea, Spain, Sri Lanka, Sweden, Switzerland, Tanzania, Thailand, Tunisia, Turkey, Uganda, United Arab Emirates, United States, Vatican City
My Perfect Day in -
London | Perth | Sydney | Melbourne



Site Feed -
http://tampaxtowers.blogspot.com/atom.xml



My Email -
tampaxtowers[at]gmail[dot]com



My Facebook -
Tampax Towers



My Twitter -
@melissaecholima



Links -
Airline Crew.net
Airline Uniforms
Airline Meals
Seatguru - Most Comfy Seats On Any Airline
Trip Advisor
Airtoons
pprune.org - Pilot's rumour network



Friends -
Kangaroo with a Sweet Tooth
Kronicles of Kris
The Adventures of Alle Malice
Joel's trek across Asia/Europe in a Hilux
Phil's Wine Site



Blogs I read -
Tray Table
Airboy
Lifehacker
I Can Has Cheezburger
The Flying Pinto
Girl on Raw
Things Bogans Like
Bobby at Up, Up and a Gay
Straight Guy in the Queer Skies



Credits -
Skin by Falter
BlogSkins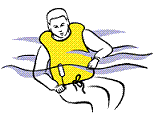 Latest Updates
Wednesday, August 30, 2006
Hey guys, I know I haven't updates for a few days. Mainly because I've been flying like crazy, working hard believe it or not. My last day off was spent at Le Meridian in Garhoud trying to get a tan :-)
So... I got my roster for next month. It was originally London Heathrow, Athens, London Heathrow (despite the fact that I put down Avoid Europe), Shanghai, Entebbe (which is in Uganda BTW, and I also put down Avoid Africa), and a Seoul flight. I changed my first LHR for a Rome, which I'm delighted with, and to be honest, I have no idea why anyone would want to change a Rome flight for what is one of the least desired flights in our network. Poor love probably needs to go home.
So now I have 3 days to myself. Oh what to do in the free time...
0 comments
Saturday, August 19, 2006
Okay guys, I'm back in Perth, and yeah, Dullsville hasn't changed a great deal.
Seen mum already on Friday, and she looks pretty crook. They shaved all her hair off when they had to operate, she can move her feet, she grinds her teeth a lot, and she's eating pureed curry. One of her Thai friends painted her fingernails, and is coming in again to paint her toenails, and they look beter than mine!
I'm also keen to catch up while in town, I'm still on my old aussie number (even though I lost my mobile in Sri Lanka - the numbers are the same but the phone is much nicer - a
Nokia 7370
. I'd had my eye on it for a while and the last phone I had Optus insurance paid for anyway.) So if you wanna catch up, please SMS me very soon - time is running out!
Meanwhile, here's some photos from Hamburg that I couldn't get into the previous post...
The Rathausmarkt right outside the city hall, where they were holding the Frankfurt Food and Wine Festival. Yummy stuff.
My Pretzel bread and Bratwurst with a dollop of mustard. The Bratwurst was a little strong, but otherwise it was very very good.
My big "Piss Off" TV. It was a bit strange trying to watch NCIS and Greys Anatomy in German, and was kinda annoyed at myself since the only English Channels were MTV and CNN. You don't have to think too hard to know which one I saw the most.

3 comments

Tuesday, August 15, 2006

Okay guys, now that I'm all Frappacino-ed out, here are the photos I took in Hamburg. I hope you enjoy them...



The nice and comfy bed in the Le Royal Meridian
The street where we were staying. Nice shot of the city hall ("Rathaus").

Some random fountain called the Hygieia-Brunnen inside the city hall along the Mönckebergstraße.

Funny picture of Lenny, the Senior Flight Stewardess, getting a whiff of some swan poop

Pretty average picture of me on the steps that lead out to the Elbe river, with a view of the Mönckebergstraße at the rear.
Proper riverside dining along the artificial river Binnenalster.



Couple of swans on the Binnenalster.

0 comments Just got off an Airbus 330-300 from Hamburg. It was gruelling, I'm tired, and I just spent 6 hours in an aircraft with an (alleged) ADD kid who screamed for 5 of those hours.

I need Sleep + Starbucks + Comfort food = better Melissa

Will elaborate tomorrow. Need sleeeeeeep. 2 comments

Saturday, August 12, 2006

Okay guys, back on Dubai soil. Had a weird time in Colombo. I was told that the hotel was gonna be real grotty, and took a bedsheet and a pillow case as well. Turns out that the whole place is pretty nice, very opulent and very much a tropical paridise. Only downside was they put me in a smoking room (I requested the opposite) and I was stuck in a dusty room with bad asthma.

Not only that, the day before we were due to land in Colombo a car bomb went off, so we had a curfew in place. The hotel didn't haven any tours going on, and it wasnt safe for us to go out.
So what happens? Leave my laptop battery charger in the hotel, and leave my mobile phone in the crew bus on the way to the airport in Colombo. Talk about the Thai blonde.

Now I'm off to Hamburg. For the rest of the month I'm Miss Germany, flying to Hamburg, Dusseldorf and Frankfurt. Hopefully I won't arrive back in Perth chubby from all the Bratwurst I'll be eating. 0 comments

Monday, August 07, 2006

Hey guys, Singapore calling!

Well, nothing too great to write home about. Walked along Orchard Rd where the big shopping district is, and it was very much what I imagine Bangkok to be. Very busy, lotsa cheap electronics and souveniers. There's this department store purely dedicated to Duty Free goods, 5 floors of non-stop salivating. They also sell these outfits known at Batiks, which if you get you can look exactly like a Singapore Airines flight attendant.

I also got a set of pearl earrings and a necklace for work. (We can't wear silver at all, and gold jewellry is not only expensive but it's hard to know if the piece you have on is accepted by one Purser whilst being too outrageous by another.) As it turns out by the time I arrived back at the hotel I got a call from my bank saying that they had charged me over 10 times the price. WTF!!! I was very angry, and by the time I got back to the jeweller I was very upset. I managed to get the void receipt off them, but only after they fished it out of the bin. How's that for good account management! Even when I was working at Metro if we accidently charged a table or room we couldn't cancel it, we had to credit it back, as well as show the patron what had happened. HSBC said that it would take 2 weeks for the amount to clear, so now I can't use it (the oversight tipped over my limit) so yeah I'm very pissed off.

My shopping experience otherwise was very good. I had intended to go to the Jurong Bird Park and the National Orchid garden, but I walked outside and it started to bucket down, so gave it a miss. Saw a lot of Louis Vuitton, Burberry, Chanel and Fendi, as well as a fair few Starbucks. Lotsa cute food halls with that smell of SE Asian food only SE Australiasians would recognise.

I started to get a headache midway through and a real hankering for red meat. Stopped at this REALLY swish place, and had the best beef tenderloin. It came with complementary soup and salad, and the salad is spun and dressed in front of your very eyes! They wheel a trolley out to your table! So cool.

Tomorrow I'm doing a killer flight. Singapore-Jakarta, then Jakarta-Singapore, then Singapore-Colombo. The only reason we get two days in SIN and CMB is because the flight is THAT bad. The passengers yesterday were really nice though so it gives me something to look forward to. Plus a grotty hotel in Sri Lanka. Nice. 1 comments