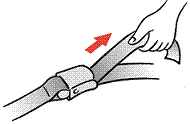 Archives
February 2006
March 2006
April 2006
May 2006
June 2006
July 2006
August 2006
September 2006
October 2006
November 2006
December 2006
January 2007
February 2007
March 2007
April 2007
May 2007
June 2007
July 2007
August 2007
September 2007
October 2007
November 2007
December 2007
January 2008
March 2008
April 2008
May 2008
June 2008
July 2008
August 2008
September 2008
October 2008
November 2008
December 2008
January 2009
February 2009
March 2009
April 2009
May 2009
June 2009
July 2009
August 2009
September 2009
October 2009
November 2009
December 2009
January 2010
March 2010
April 2010
May 2010
June 2010
July 2010
August 2010
September 2010
October 2010
November 2010
December 2010
January 2011
February 2011
March 2011
April 2011
May 2011
June 2011
July 2011
August 2011
September 2011
October 2011
November 2011
December 2011
January 2012
March 2012
June 2012
July 2012
August 2012
September 2012
October 2012
December 2012
February 2013
March 2013
May 2013
July 2013
January 2014
February 2014

Name: Melissa
About Me
Countries Visited (not including Turnarounds): Australia, Austria, Azerbaijan, Belgium, Bosnia & Herzegovina, Brazil, Canada, China, Czech Republic, Denmark, Estonia, Finland, France, Germany, Ghana, Great Britain, Greece, Iceland, India, Italy, Japan, Kenya, Latvia, Libya, Lithuania, Malaysia, Malta, Mauritius, Moldova, Monaco, Morocco, Netherlands, New Zealand, Nigeria, Norway, North Korea, Philippines, Romania, Russia, Singapore, Senegal, Serbia, Seychelles, South Africa, South Korea, Spain, Sri Lanka, Sweden, Switzerland, Tanzania, Thailand, Tunisia, Turkey, Uganda, United Arab Emirates, United States, Vatican City
My Perfect Day in -
London | Perth | Sydney | Melbourne



Site Feed -
http://tampaxtowers.blogspot.com/atom.xml



My Email -
tampaxtowers[at]gmail[dot]com



My Facebook -
Tampax Towers



My Twitter -
@melissaecholima



Links -
Airline Crew.net
Airline Uniforms
Airline Meals
Seatguru - Most Comfy Seats On Any Airline
Trip Advisor
Airtoons
pprune.org - Pilot's rumour network



Friends -
Kangaroo with a Sweet Tooth
Kronicles of Kris
The Adventures of Alle Malice
Joel's trek across Asia/Europe in a Hilux
Phil's Wine Site



Blogs I read -
Tray Table
Airboy
Lifehacker
I Can Has Cheezburger
The Flying Pinto
Girl on Raw
Things Bogans Like
Bobby at Up, Up and a Gay
Straight Guy in the Queer Skies



Credits -
Skin by Falter
BlogSkins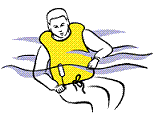 Latest Updates
Wednesday, March 27, 2013
Well rather than another photo-filled holiday post, I thought I should update you all on how things have been going here in the Towers.


Well the biggest thing that's happened is that I passed my driving test! First attempt too :-)


It was a bit strange though, for over a decade I imagined how I would react once I finally scored my drivers licence. It took so much time for me to rouse myself to get behind the wheel of a car again, I kept imagining myself dropping to my knees and crying out of sheer happiness once that glorious laminated card was mine. But I did none of that - just a good 10 minutes of smiling and that's it. I worked my butt off to get it, and now it was mine.

One thing they don't really tell you - and what you don't realise until after you pass and start searching on the net, is that you cannot hire a car unless you've been driving for a year or more. The plan I had was to hire a car and make do with that until around June/July and then get serious about purchasing one. I guess I am stuck using RTA public transport until that time, which is a shame. They even have signs for car hire companies around the driving institute saying "Hire the day you get your licence!" However after a short enquiry, this is mainly to target those that have licences back in their home countries that do not convert directly to the UAE, so they have more than a year's driving experience.

The test itself was very short for me - about 10 minutes. You also hear a lot of things beforehand about the testing system, that everyone except Emiratis fails on the first attempt, that the examiner determines whether or not you pass based on how you're dressed or your nationality etc. so I did my best to block out all this and at the same time expected a first attempt fail. I did one right-hand turn at a signal, then one U-turn, a lane change, and I was finished. Unlike back home where it's just yourself and the examiner in the car, here in the UAE there are 3 of you being assessed in the same car. I was paired with two Arabic girls who insisted on getting tested first, and the two of them spoke Arabic the entire time with the examiner, so the whole time I kept quiet and tried to not only avoid freaking out but to also take note of the mistakes they were making. It must have worked - the other girls didn't pass.

Those lessons consumed about 6 weeks of my life, my entire free time. Every single rest day and day off was spent at some point behind the wheel of a car, so I'm glad now that it's over with and I can now concentrate with flying and studying.

The Security Management course is going great, I guess. The first unit I did was really interesting, but the one I'm currently in the middle of, Risk Management, is just doing my head in. I spent an entire Manchester layover just immersed in the stuff, and I'm certain that what I submitted in the assignment was just word salad after the 9th page, but having just received a mark of 80% on the paper, I guess not. I know the proper thing to do is to go through the paper again and see where I could improve and what not, but I don't even what to look at it again until the exams in early May. My current due paper is on Aircraft Incidents and Crisis Management, which isn't as bad I guess.

Flying-wise, I've just been flat out up until now. Mainly Russia and Johannesburg. Lots of Pelmeni, Borscht and Boerwors. I'm not complaining.


The trip to St Petersburg was my favourite. The crew were all amazing to be around and it was the Captain's birthday, so we were in a celebratory mood. Yalki Palki is probably the most touristy restaurant you can visit in old Leningrad, but I didn't have a single bad meal there. Dancers doing the Kalinka every 30 minutes had me downloading the Alexandrov Choir's album as soon as I got back to the hotel.



I'm also on a bit of a health kick at the moment. Slowly trying to change my diet around, less eating out and more cooking at home. I don't know what spurred this on - perhaps after having amazingly hearty food on the trip to Bratislava/Budapest I needed to give my heart a break.

I mean, after walking a good 4 hours in snow this deep...


The only thing that will warm you up is this...


Bryndzové halušky, potato dumplings and sheep's milk cheese curds topped with bacon bits.

Anyway, whilst cleaning up around the apartment, I found a 'workbook' full of exercises that I received from a personal trainer from years back. I was in London on a promotion for a week, and I'd never been in a gym before in my life, so I don't know what possessed me but I hired a trainer for 3 sessions during my stay. Mainly working with dumbbells and the Swiss ball.

Currently I'm doing 2 days of weights, followed by 1 day of running, twice a week with a day of rest. Cutting down on the running (before I was doing 4-5 days a week) has actually helped a lot with my motivation - I don't dread getting out of bed in the morning and the running play list I have doesn't bore me. I can slowly start to see muscle definition in my back and shoulders - which makes a bit of sense considering I don't tend to hold a lot of weight there. It might be a while before I see a full body transformation, but at the moment I'm loving weight training, and its been almost 4 weeks now.

This has had a knock-on effect with my diet. I cannot remember the last time I had a cupcake or a cheesecake. Or coca-cola. When I work out in the morning, I feel like I have to be healthy for the rest of the day so that I don't waste the morning's effort. Now when I'm in the mall and I get a sugar craving I head straight to a juice bar. If the craving's still there after the juice, then I allow myself something sweet, but this has yet to happen. And the biggest change is that I'm currently teetotal. After I came back from Copenhagen at the end of January, I just wanted to challenge myself as to how long I can cope without a drink. Now it's been 2 months and I haven't had any alcohol in my system at all - I feel great! I have a bottle of Hungarian Tokaji chilled and ready when it's time, but at the moment the goal is to last until Eurovision without any booze. Let's see how long I can last...
6 comments