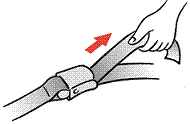 Archives
February 2006
March 2006
April 2006
May 2006
June 2006
July 2006
August 2006
September 2006
October 2006
November 2006
December 2006
January 2007
February 2007
March 2007
April 2007
May 2007
June 2007
July 2007
August 2007
September 2007
October 2007
November 2007
December 2007
January 2008
March 2008
April 2008
May 2008
June 2008
July 2008
August 2008
September 2008
October 2008
November 2008
December 2008
January 2009
February 2009
March 2009
April 2009
May 2009
June 2009
July 2009
August 2009
September 2009
October 2009
November 2009
December 2009
January 2010
March 2010
April 2010
May 2010
June 2010
July 2010
August 2010
September 2010
October 2010
November 2010
December 2010
January 2011
February 2011
March 2011
April 2011
May 2011
June 2011
July 2011
August 2011
September 2011
October 2011
November 2011
December 2011
January 2012
March 2012
June 2012
July 2012
August 2012
September 2012
October 2012
December 2012
February 2013
March 2013
May 2013
July 2013
January 2014
February 2014

Name: Melissa
About Me
Countries Visited (not including Turnarounds): Australia, Austria, Azerbaijan, Belgium, Bosnia & Herzegovina, Brazil, Canada, China, Czech Republic, Denmark, Estonia, Finland, France, Germany, Ghana, Great Britain, Greece, Iceland, India, Italy, Japan, Kenya, Latvia, Libya, Lithuania, Malaysia, Malta, Mauritius, Moldova, Monaco, Morocco, Netherlands, New Zealand, Nigeria, Norway, North Korea, Philippines, Romania, Russia, Singapore, Senegal, Serbia, Seychelles, South Africa, South Korea, Spain, Sri Lanka, Sweden, Switzerland, Tanzania, Thailand, Tunisia, Turkey, Uganda, United Arab Emirates, United States, Vatican City
My Perfect Day in -
London | Perth | Sydney | Melbourne



Site Feed -
http://tampaxtowers.blogspot.com/atom.xml



My Email -
tampaxtowers[at]gmail[dot]com



My Facebook -
Tampax Towers



My Twitter -
@melissaecholima



Links -
Airline Crew.net
Airline Uniforms
Airline Meals
Seatguru - Most Comfy Seats On Any Airline
Trip Advisor
Airtoons
pprune.org - Pilot's rumour network



Friends -
Kangaroo with a Sweet Tooth
Kronicles of Kris
The Adventures of Alle Malice
Joel's trek across Asia/Europe in a Hilux
Phil's Wine Site



Blogs I read -
Tray Table
Airboy
Lifehacker
I Can Has Cheezburger
The Flying Pinto
Girl on Raw
Things Bogans Like
Bobby at Up, Up and a Gay
Straight Guy in the Queer Skies



Credits -
Skin by Falter
BlogSkins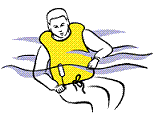 Latest Updates
Thursday, March 29, 2007
I wish I was in a better state to write this, but meh, I've been awake for a very long time now, I'm supposed to be graduating from college today and my alarm is going to ring in about 2 hours. I'm currently drinking camomile tea to at least get me sleeping, and then come 7am I'm so heading to Starbucks.
This whole week has been surprisingly fun. I got my feedback on the week last night and it was all positive. They even said that in 6 months time I should think about fasttracking it to SFS. Never really thought about it to be honest, and before I get ahead of myself I have to keep remembering that they're desperate for SFS's. So yeah what was supposed to make me feel special is something else.
The one disappointing thing about college is that in economy class training you get to sample the food in the mock up. They must assume that we're all dieting in the Premium Cabins because I hardly ate anything that wasn't in the cafeteria. I think I had 2 teaspoons of Umm Ali and that was it. So upset :-(
Just to update other matters - the promo job I had went well, got paid 3.5hrs pay for doing 5 minutes of standing around. And on the romance front I think things have fizzled with my Greek spunk. He keeps promising to come over here and it never happens. Unless I see him in person here then I'm not going to get any more involved. Meanwhile, there was a pilot I wrote about before (I might have edited the post, for fear of him reading what I wrote) who keeps SMSing me. We're hopefully going to go dune biking. Considering how tragic I am behind the wheel of any vehicle this should make for a very interesting day.
Until then, will be off to my Graduation, and then to Sydney...
Labels: Airline Stuff, Random Thoughts, Work
4 comments
Friday, March 23, 2007
Damn that evil scheduling. It gives me a really good roster on face value, but in reality it's nothing I wanted. At all.
Sydney-Christchurch, which I will do my best to swap out of,
Tehran, a flight which is 55 minutes and semi decent, only to realise I'm doing the flight with a certain evil roomate and all round slacker. You know who. Just check the earlier posts.
Zurich, which is cool, except it's back-to-back with Tehran, so if I'm swapping the Iram flight this will go with it. Unless I'm really lucky.
Birmingham, which is pretty average, and where I'd go for Krispy Kremes, until they opened up in Deira
Colombo, where if you remember the last time I went a few car bombs went off near the hotel. Nice.
Another Tehran, by which stage I don't really care anymore. At least I'm not flying with anyone I loathe.

To add to my crap mood, I have a business promotion tonight, again at the golf. It shouldn't be too bad this time though, no treading on 60 degree incline greens in high heels, and it's (max) 3 hours long. The other girl I'm doing it with is Aussie, which should be a good thing, but yeah, I have memories of the Aussie girls in January wingeing for 6 days, so hopefully she won't be like that.

BTW for anyone who cares, I passed my Business Class exams last night. 100% on theory, but totally stuffed up Duty Free. 5 more days to go! Woohoo!

Labels: Airline Stuff, Work

3 comments

Tuesday, March 20, 2007

Right guys, just back from Sydney. Still very much jetlagged, so excuse any grammatical errors that seem to be common in my posts.

After my last Sydney trip, I vowed that if this one were the slightest bit unpleasent that I will never bid for this trip again, and would swap it for anything, regardless of the amount of flying hours I would lose.

It didn't disappoint. This trip was, without no exaggeration, the worst flight I had ever done. The crew were quite nice, but good god, the passengers were very mean, and so horrible. Having to deal with such awful behaviour in addition to battling illness (which by the way I'm still not over) just made for an awful 5 days. I wanted to cry, I wanted to slap some faces, I wanted to lock myself in the CRC and never come out ever again. This flight was my last as an Economy crew and it wasnt a moment too soon!

I've heard amongst the Business Crew that the worst type of passengers you can get are people who have been upgraded and have never experienced a premium cabin before, as they tend to be the most demanding. I can honestly say that the worst type of passengers for Economy crew are those passengers that have been DOWNGRADED. It was like a 14hr revolt, I swear. Made even worse than the Biman Bangladesh rejected takeoff.

There was this couple in particular, who made it very clear that they were more important than anyone else on that aircraft, who made it known that they were downgraded and that they should not have to share the same breath of air as the rest of us Economy scum. I was disgusted. They harped on about being a Qantas/BA Silver frequent flyer (so you expect us to kick out our own Gold frequent flyers when you're giving your money to other airlines?) and they wanted to know why they were seated next to a mother with a young baby (that's what you get in emergency exits) and why they didn't get Business Class meals, and how they know the technician on one of the Sheikhs planes (which Sheikh? And should I really care?) and that they were going to write a letter. I offered a comment form, but they declined, so yeah, they really need a reality check. They got fed, they got some stuff that would not normally be bestowed upon economy passengers. And they're going to get reimbursed.

I know that in briefing I was telling some of the crew who hadn't flown to Sydney before that it was a nice flight, and that the passengers were all lovely. But after that leg it made me so ashamed that there were people like that from my country. The flights I'd done to India, Pakistan, Uganda, all over the middle east and europe, the passengers behaved with so much more class. I am definately swapping out of my next SYD-CHC.

So what did I do during the layovers? Had dinner with Tim. Shopped. Slept. Had dinner at Tap Room in CHC. Slept. Had dinner at Star City. Slept. Shopped. Ate from Glass Brasserie. Slept. That was pretty much it for 5 days. I know it's boring, but hey, I was sick...

Next I'm back in training college to brush up on my service skills. Need to memorise all the different cheeses and wines and such before Thursday. Still trying to find out what Sumac is and what's in Fattouch.

Labels: Airline Stuff, Galley Gossip, Layovers, Work

0 comments Well, as most of you know, there are a few loves of my life. One of them now is flying. The other is Dance Dance Revolution. Actually if they installed one of these in the galley I'd never want to leave the plane. Another one is the Eurovision Song Contest.

So, a few nights ago, Making Your Mind Up was aired in the UK, which is the show where they pick each year's entrant for the ESC. And yeah, the UK didn't disappoint. Since they completely bombed with Jemini in 2003 they haven't really made much of an effort anymore, and Scooch... I hope they crash and burn. The fact that they make fun of flight attendants makes it even more cringeworthy.



Yes, I wanted to gouge my eyes out too.

Labels: Airline Stuff, Eurovision

1 comments

Tuesday, March 13, 2007

So yesterday after trying to reach my brother to wish him a happy 21st birthday, I went out with my Irish friend Grace. We had some Thai food at Lemongrass (which is good, although I reckon I make a better Thai Chicken with Lemongrass dish) and then walked around Lamcy Plaza for a bit. Then I came down with this god awful fever. I told Grace I had to get back home and i did just in time to pass out on the bed.

So yeah, right now the fever is relatively gone but I have so many aches all over. I have a Sydney flight tomorrow morning and I really don't want to call in sick for it (if only because I miss out on a good 35 hrs of flying pay). I'm living off Nurofen Cold and Flu tablets and look like a zombie.

Decided to message Johnny as well to see how he was coping after I left, and as it turns out he's suffering the same symptoms as me. Damn Athens layover. If my miss out on the Sydney flight I'm so going to kick him in the arse.

Labels: Around Dubai, Random Thoughts

3 comments

Thursday, March 08, 2007

Hey guys, sorry for the lack of updates recently. The wireless internet Ash and I have been leaching off for the past year decided to cut out for a week. Damn neighbours not paying their internet, almost made me consider getting my own connection set up. Almost...

So what's been happening?

Did a Dusseldorf last Thursday. I didn't go out. The flight itself was very interesting though, as there was this guy who became REALLY drunk. He had red wine stains around the inside of his lips. I tried to secure the cabin for landing and he refused to put his tray table up and to fasten his seatbelt, kept asking where I lived and for my phone number. I was so angry.

Then after being fed up I took away his wine and put the table up for him I sat down, and about 15 minutes before landing the woman next to him leaps up as if she's been electrocuted. "He wants to f**k me! He wants to f**k me!" Just what we need - passengers groping other passenger's tits.


Sat the woman down somewhere else, told the SFS, and he did nothing! Didn't tell the purser until after we landed and he was off the aircraft. I was even more angry. I would have called the cops on his arse.


Also did a Frankfurt on Monday. Very easy, especially working in Business Class, but was disappointed to find out that we moved hotels and we weren't near this brewery in Mainz anymore. No pork knuckle :-(

Then I saw the new lollypop-shaped hotel :-) 5 star euro-luxury! Best pillows I'd ever slept on. Missoni linen. The bathroom had wallpaper full of roses. There was a window in the bathroom so you could watch the LCD TV whilst having a shower. Whoever designed this place was a genius.




Went out with Greg (funnily enough I had my last Frankfurt flight with him) to the city and went sock shopping. Must be a guy thing.
So, no Perth flights this month, but will look forward to seeing some of you soon.
Labels: Galley Gossip, Layovers, Work
0 comments