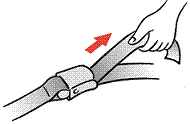 Archives
February 2006
March 2006
April 2006
May 2006
June 2006
July 2006
August 2006
September 2006
October 2006
November 2006
December 2006
January 2007
February 2007
March 2007
April 2007
May 2007
June 2007
July 2007
August 2007
September 2007
October 2007
November 2007
December 2007
January 2008
March 2008
April 2008
May 2008
June 2008
July 2008
August 2008
September 2008
October 2008
November 2008
December 2008
January 2009
February 2009
March 2009
April 2009
May 2009
June 2009
July 2009
August 2009
September 2009
October 2009
November 2009
December 2009
January 2010
March 2010
April 2010
May 2010
June 2010
July 2010
August 2010
September 2010
October 2010
November 2010
December 2010
January 2011
February 2011
March 2011
April 2011
May 2011
June 2011
July 2011
August 2011
September 2011
October 2011
November 2011
December 2011
January 2012
March 2012
June 2012
July 2012
August 2012
September 2012
October 2012
December 2012
February 2013
March 2013
May 2013
July 2013
January 2014
February 2014

Name: Melissa
About Me
Countries Visited (not including Turnarounds): Australia, Austria, Azerbaijan, Belgium, Bosnia & Herzegovina, Brazil, Canada, China, Czech Republic, Denmark, Estonia, Finland, France, Germany, Ghana, Great Britain, Greece, Iceland, India, Italy, Japan, Kenya, Latvia, Libya, Lithuania, Malaysia, Malta, Mauritius, Moldova, Monaco, Morocco, Netherlands, New Zealand, Nigeria, Norway, North Korea, Philippines, Romania, Russia, Singapore, Senegal, Serbia, Seychelles, South Africa, South Korea, Spain, Sri Lanka, Sweden, Switzerland, Tanzania, Thailand, Tunisia, Turkey, Uganda, United Arab Emirates, United States, Vatican City
My Perfect Day in -
London | Perth | Sydney | Melbourne



Site Feed -
http://tampaxtowers.blogspot.com/atom.xml



My Email -
tampaxtowers[at]gmail[dot]com



My Facebook -
Tampax Towers



My Twitter -
@melissaecholima



Links -
Airline Crew.net
Airline Uniforms
Airline Meals
Seatguru - Most Comfy Seats On Any Airline
Trip Advisor
Airtoons
pprune.org - Pilot's rumour network



Friends -
Kangaroo with a Sweet Tooth
Kronicles of Kris
The Adventures of Alle Malice
Joel's trek across Asia/Europe in a Hilux
Phil's Wine Site



Blogs I read -
Tray Table
Airboy
Lifehacker
I Can Has Cheezburger
The Flying Pinto
Girl on Raw
Things Bogans Like
Bobby at Up, Up and a Gay
Straight Guy in the Queer Skies



Credits -
Skin by Falter
BlogSkins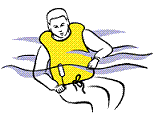 Latest Updates
Tuesday, September 26, 2006
Hey guys, just a short update to let you know what's been happening. Actually, nothing much has happened, so I don't know whether you'll find any of this interesting. But here goes...
After I did my London flight, I had minimum rest for Shanghai (PVG). As a result, I stayed the whole 30 hours inside the hotel catching up on as much sleep as possible. The Shanghai flight was awful, with the only highlight being that I was flying with 3 people I already knew and there was this v. cool Aussie girl on board - Freya. Hopefully we can catch up soon over coffee... The worst bit of the flight was that she found a used sanitary napkin in the middle of the cabin. No one said this job would be easy...
After the PVG flight, I was absolutely shattered, and treated myself to a Swedish massage and a facial at the Shangri-La. And also scored a 20% discount at the same time...
The same night, I caught up with Grace, and then we partied all night long at Rock Bottom, which has to be the dingy-est place I'd ever seen (even worse than South Bank RSL in Canberra where you get 2 jugs of beer/wine/spirits for $5). I met this cute German guy, and we're trying to see each other again, but it's really hard since I work odd hours and he works 6-8pm or something like that.
Yesterday I came back from Entebbe/Kampala in Uganda. It wasn't a lot of fun to be honest. The water coming out of the shower/toilet was all yellow, and walking around the streets for a little bit was very heartbreaking. I'd never seen so much poverty in my life. I gave a huge tip to the hotel and driver afterwards - in US, so I hope it goes a long way.
The crew were great! And I got to work in business class too. It was hard, especially not being trained as to what to do or serve etc. but I managed. It was very similar to banquet work at PCEC. Napkin guests, offer drinks, serve entree, clear, offer main, clear, offer desert, tea, coffee, cheese, fruit, petit fours, clear. Best thing about business is that no one gets motion sick. And I get paid the Business rate as opposed to the Economy rate. And eat their food. Mmmmmm.
Tomorrow night I have a Korea flight. I'm one of only two people who aren't Korean or Arabic, so yeah, should be interesting.
It's Ramadan! Which means all the Muslims are fasting during daylight, and we face jailtime if we get caught eating in public during the fast. I've lasted 3 days, and it's gonna be like this until the 23rd of October. I'm gonna struggle, but it's a good thing, because it promotes a lot of goodwill here. Think Christmas but longer.
2 comments
Thursday, September 14, 2006
Okay guys, just did a flight, full of dramas as they seem to be these days. It's bullet point time methinks...
Expected loads to London Heathrow - 163. From LHR to Dubai it was overbooked
Semi-accidentally left all my make up in Dubai. Partly due to not knowing what I was allowed to carry on board - liquids and whatnot. As a result of only having a pressed powder and crappy lipstick ended up looking like a corpse at a funeral from LHR-DXB. Got reported as a result
Arrived at hotel lobby at LHR ready to operate. Capt. is freaking out. Tells crew not to check out. Too late for me...
We get told he has to operate another flight immediately, so we're left without a Captain to fly the plane. Crap.
We get told to go back to our rooms to await further instructions. Check in again.
3 hours later, get a phone call from reception telling us that we're operating and to get our tiny arses into the lobby immediately. Smart enough not to wipe off corpse makeup, I congratulate myself.
Wait in lobby another hour, and find out flight is CANCELLED! Go to bed, await wake up call, have to operate in morning, don't know departure time nor wake up call time.
We didn't get any extra money for food :-(
Wake up call - 12 hours after very first one, only got 3 hours sleep
We get brand new Capt. who is operating on only 12 hours rest - Crap Crap Crap!
Economy load - 65 passengers out of a possible 290. Cabin Crew finally jump for joy.
EVERY passenger demand upgrades.
Reason the Captain got stood down and ours had to replace him... well, you'll have to chat to me on MSN to know that one...
0 comments

Sunday, September 10, 2006

Currently enjoying my 3 days off at the moment (which was very well earnt. I worked my tiny butt off). Most of the time so far has been spent at home trying to save as much as possible, at least 20,000 AED to put into an account at the bank next door.

Athens flight was mercifully short but not without drama. This old lady with Alzheimers tried to light up in the galley, then tried to open the aircraft door when we were 36000 ft above sea level. Scary to say the least

Meanwhile, I get to go to places such as these and get paid for it. (Even though in Greece they try to take all the Euros from you they can get their hands on). Here's the pictrures from Athens.


1 comments

Monday, September 04, 2006

Hey guys, just got back from Rome, with plenty of photos for all you guys to see. The flight itself wasn't too bad. I didn't find out until after I swapped into it that it's a notorious horror flight, but the trip we did wasnt too bad. On the Rome-Dubai leg we were delayed for 3 hours inside the aircraft because the air conditioning wasn't working, and because of that the passengers were quite restless the rest of the way, but apart from that it was okay.

It was also the first time I had a deadheading flight. This is where we fly (in either Business or first class) for the sake of positioning - there was already a crew operating for the Rome-Nice leg and we were taking over for Nice-Rome-Dubai. As it turned out, there was no one flying first class, so we got upgraded, and for 45 minutes we got treated like royalty.

So... here are the photos from Rome. They look pretty good already, but you can't possibly fathom how beautiful the place is unless you visit Rome yourself. The amount of photos here also warrants it being the largest post in my blog to date.




Picture of me outside one of the last remaining building where the Ancient Romans had villas at the Piazza de Campidoglio
Side view of the Vittoriano building, located at the Piazza Venezia
Ruins of the Foro Romano, the forum of the Ancient Roman Empire.

Christine, me and Shari (the only economy chicks on the flight) in front of the Senatorio, also at the Piazza de Campidoglio
The Vittoriano, in all it's Italian glory




Shari and I standing on the main viewing platform of the Vittoriano with a nice view of the Italian flag

Replica of the Equestrian Statue of Marcus Aurelius, the person believed to have founded Modern Italy
Me outside the Colosseum, with a guy in gladiator costume to the side
The very famous Trevi Fountain
Shari and I outside the Trevi fountain

Geppetto's workshop
A picture of me with Pinocchio

A Caravaggio painting from inside Santi Apostoli
The main altar thingo of Stani Apostoli
The stunning roof of Santi Apostoli
Inside and outside of the Pantheon
Spanish Steps, at the Piazza de Spagna
Christine filling up water out of the boat monument at the Spanish steps. The water out of here and the Trevi fountain is very pure and refreshing, and certainly better than the tap water in Dubai.
Castel St Angelo. Built as a fortress, sometimes a prison, and a museum, it is best known as the summer residence of the Pope.
The Swiss guards, who have the responsibility of looking after the Vatican. They also only speak German, believe it or not.
The Piazza St Pietro in the Vatican City, also more well known as St Peter's Basillica square, where the Pope is seen doing his handshakes and whatnot on the balcony.
The Via del Corse at twilight. I think we were eating gelato at the time.
Next flight is to Athens, which I know is going to be excellent. It's also only a 5 hour flight direct, so even if we get passengers that are stroppy, it will be mercifully short.
0 comments