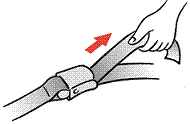 Archives
February 2006
March 2006
April 2006
May 2006
June 2006
July 2006
August 2006
September 2006
October 2006
November 2006
December 2006
January 2007
February 2007
March 2007
April 2007
May 2007
June 2007
July 2007
August 2007
September 2007
October 2007
November 2007
December 2007
January 2008
March 2008
April 2008
May 2008
June 2008
July 2008
August 2008
September 2008
October 2008
November 2008
December 2008
January 2009
February 2009
March 2009
April 2009
May 2009
June 2009
July 2009
August 2009
September 2009
October 2009
November 2009
December 2009
January 2010
March 2010
April 2010
May 2010
June 2010
July 2010
August 2010
September 2010
October 2010
November 2010
December 2010
January 2011
February 2011
March 2011
April 2011
May 2011
June 2011
July 2011
August 2011
September 2011
October 2011
November 2011
December 2011
January 2012
March 2012
June 2012
July 2012
August 2012
September 2012
October 2012
December 2012
February 2013
March 2013
May 2013
July 2013
January 2014
February 2014

Name: Melissa
About Me
Countries Visited (not including Turnarounds): Australia, Austria, Azerbaijan, Belgium, Bosnia & Herzegovina, Brazil, Canada, China, Czech Republic, Denmark, Estonia, Finland, France, Germany, Ghana, Great Britain, Greece, Iceland, India, Italy, Japan, Kenya, Latvia, Libya, Lithuania, Malaysia, Malta, Mauritius, Moldova, Monaco, Morocco, Netherlands, New Zealand, Nigeria, Norway, North Korea, Philippines, Romania, Russia, Singapore, Senegal, Serbia, Seychelles, South Africa, South Korea, Spain, Sri Lanka, Sweden, Switzerland, Tanzania, Thailand, Tunisia, Turkey, Uganda, United Arab Emirates, United States, Vatican City
My Perfect Day in -
London | Perth | Sydney | Melbourne



Site Feed -
http://tampaxtowers.blogspot.com/atom.xml



My Email -
tampaxtowers[at]gmail[dot]com



My Facebook -
Tampax Towers



My Twitter -
@melissaecholima



Links -
Airline Crew.net
Airline Uniforms
Airline Meals
Seatguru - Most Comfy Seats On Any Airline
Trip Advisor
Airtoons
pprune.org - Pilot's rumour network



Friends -
Kangaroo with a Sweet Tooth
Kronicles of Kris
The Adventures of Alle Malice
Joel's trek across Asia/Europe in a Hilux
Phil's Wine Site



Blogs I read -
Tray Table
Airboy
Lifehacker
I Can Has Cheezburger
The Flying Pinto
Girl on Raw
Things Bogans Like
Bobby at Up, Up and a Gay
Straight Guy in the Queer Skies



Credits -
Skin by Falter
BlogSkins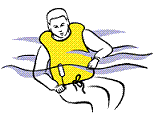 Latest Updates
Monday, January 27, 2014
I'm not entirely sure if I've mentioned it before, but I'm hardly the type who spends a lot of my time in bars and drinks. As it is, I probably drink at a rate of 2 alcoholic drinks every 3-4 weeks, and the only time that would increase significantly would be during Eurovision. I just don't see the point of consuming something that is just going to make you feel gross the next morning, that's damaging for your health, and that has the ability to change your behaviour in a negative way. I don't need it to have a good time, unlike many other people, the behaviour of which I was witness to on a number of occasions in my old job at the Convention Centre in Perth. The minute people hear the words 'Open Bar' they have a certain crazy look in their eye, that they need to get every last drop of booze out of the building, mouth over the beer taps to suck it dry. I guess in comparison to working on an aircraft serving (virtually) unlimited booze there, it's far more civil in the skies. Don't get me wrong, people still have the capacity to take things a bit far, and you can easily find news reports supporting it, but I still think people are more civil in the air. I guess flyers understand that they still have to be conscious enough to identify their luggage at the baggage carousel when they arrive.
Anyway, a few months ago I had annual leave, and I decided to spend it in the Balkans. Four days in Sarajevo, four days in Belgrade. I fully intended not to have a drink, but the Balkans are so ridiculously cheap, and after receiving a fantastic recommendation, I couldn't resist.
The beauty about being involved in Eurovision is that you wind up with a massive network of friends spread all around the continent. Even if you're travelling to a city where you're not familiar with any locals, chances are there will be someone in this vast network who has been to the city you're headed to and they'll be more than willing to offer some tips. One of these friends was Roy, who runs the most amazing Eurovision blog
here
and if you have the tiniest interest in the contest then I encourage you to go there because 99% of the posts are hilarious and amazing. Anyway, Roy told me I needed to see this bar called Zlatna Ribica, just a short walk from Sarajevo's Eternal Flame, and he made a point of it, "You MUST visit the toilets!". Okay then!
How on earth do you create the typewriter to be like that? I wanted to shove it in my suitcase and take it home, but alas, I still had 7 days of the trip left. I hate unpacking as it is, let alone having to get the vacuum out to suck dirt out of my trusty suitcase.
The pictures of the interior of this bar simply do not do it justice.
I can't even begin to inagine how many years it would have taken to collect all this bric-a-brac. You didn't know where to focus your eyes, there was so much going on.
So I ordered a Gin and Tonic. It arrived in a square drinking glass, on a gold and white doily, served with bar snacks served in a sea shell. That passport you see next to my drink is actually the menu. Apparently you could get Bosnian & Herzegovinian passports from the tourist office that would have inside the detailed history of the country and the cities of Sarajevo, Banja Luka and Mostar, but this was years back. Out of all the menus I've seen this was the one I've spent the most time reading, that's for sure.
They even have a goldfish kept in a bowl of some strange design. I couldn't figure out how they got the poor thing in and out of the glass, or how they feed it. It also doubles as a wishing well.
But the true star of the place is the toilet. It's crazy, chaotic, in-your-face, and just completely amazing.
I'm a bit annoyed tht I wasn't in need of any deodorant, sanitary pads, talcum powder or the hair brush during my visit, but none the less it was a great place to freshen up before heading out for some Cevapcici.
Hands down, the most awesome bar I've ever seen with my own eyes. If you happen to be in Sarajevo, have a late afternoon drink there. It's totally worth it.
Labels: Holidays, Random Thoughts
2 comments
Monday, January 13, 2014
I've had a lot more readers than usual bug me about finally getting into blogging again. I never abandoned it, just lacking some serious motivation for a few months. These things happen - but I've been keen to write a few posts for a while now, it was just a matter of actually getting all the text down from my journal to the computer, then getting the photos right to make a publishable post. The transfer from the journal to the blog is the worst part, at least for me, as I can write and let things flow with no problems. But with typing you have editing and spell checking and what not - which can be somewhat tedious. Anyway enough rambling...
So following on from the big life-changer of getting my driver's licence at the start of the year, I decided it was about time I bought myself a car. Isn't it pretty?
After I got my licence I was more than happy waiting a while and driving a hired car around before having the money to buy one, but then I found out you can't hire a car in most places in Dubai until you've had at least 1 year of driving experience on your licence. It took me 8 months to buy this for a few reasons, the main reason was that I didn't want to get out a car loan for something that will only depreciate in value over time. Also by waiting until the summer months to make a purchase a lot of the prices went down on used cars for sale, so I think getting a 2012 Mini Cooper (Baker Street edition) with only 3000km on the odometer for just under 80,000 AED cash wasn't too bad. I knew I wanted a small car, as I wasn't entirely confident in my parking skills yet, and this is perfect for me and my lifestyle in Dubai. I'm seeing Dubai in an entirely different light, and getting out of my area a lot more now and quickly filling up my time with gym, shopping at the Fruit & Veg market, cooking said produce, driving to cafes to work on my research project. I'm trialling different jogging paths around the city so I don't get bored with the same route. So if you live in the city and see a bad driver driving this car, it's likely me. I already had a mild accident in the Dragon Mart car park which was my fault, nothing major thank goodness.
My January so far has been less than great. New Years was celebrated on a flight from Amsterdam back to Dubai, then I had a deadhead Milan flight (which was all kinds of awesome!) but then the night that I landed I was hit with the worst bout of gastro I've ever experienced. I'll spare you guys the very disgusting details, but it was downright brutal. I spent 5 days on the 'BRAT' diet and by the third day I was going nuts - stomach was getting better but it messes with you mentally as your taste buds crave proper flavour and spice. It isn't going to do next month's pay packet too well either - there's a massive gap of about 10 days where the only flight I've operated is a Muscat, 37 min there and 50 minutes return. It's all good though, in a way it was my body's way of telling me I needed to recharge.
December, in contrast, was actually pretty good - I basically felt as if I was living in Europe without having to deal with the cold rainy weather on a daily basis. Hamburg (x2!), Stockholm and Vienna was full of Christmas market glory. As to which ones are the best? I guess Vienna had better handicrafts, whilst Hamburg had the better food. I'm still dreaming of the potato cakes with bacon and lashings of remoulade. There was also a stall that had cooked mushrooms - *just* cooked mushrooms - served with this creamy stuff that may have had booze in it - it was amazing. I'm so glad Christmas only comes once a year because there is no way my heart can take all that cholesterol again for another 8-9 months at least.
Speaking of cholesterol, my European bonanza continued in Amsterdam - the final flight of the year. The Airline added another daily flight to it's roster which is operating the Boeing, so now I can fly there on layovers again :-D I missed the place like crazy, especially the croquettes at Holtkamp, so of course I joined the queue and bought some frozen logs of goodness to take back with me to Dubai. Regardless of the weather there, I always make myself hire a bike and ride around the city, though doing so on New Years eve was a little crazy as people were already getting sloshed and setting off fireworks even before sunset. It would've been nice to have stayed for the celebrations, but alas, I had to operate AMS-DXB and the clock struck midnight somewhere whilst I was airborne.

Such is the hostie life :-S
Labels: Around Dubai, Holidays, Random Thoughts
7 comments