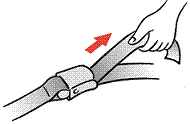 Archives
February 2006
March 2006
April 2006
May 2006
June 2006
July 2006
August 2006
September 2006
October 2006
November 2006
December 2006
January 2007
February 2007
March 2007
April 2007
May 2007
June 2007
July 2007
August 2007
September 2007
October 2007
November 2007
December 2007
January 2008
March 2008
April 2008
May 2008
June 2008
July 2008
August 2008
September 2008
October 2008
November 2008
December 2008
January 2009
February 2009
March 2009
April 2009
May 2009
June 2009
July 2009
August 2009
September 2009
October 2009
November 2009
December 2009
January 2010
March 2010
April 2010
May 2010
June 2010
July 2010
August 2010
September 2010
October 2010
November 2010
December 2010
January 2011
February 2011
March 2011
April 2011
May 2011
June 2011
July 2011
August 2011
September 2011
October 2011
November 2011
December 2011
January 2012
March 2012
June 2012
July 2012
August 2012
September 2012
October 2012
December 2012
February 2013
March 2013
May 2013
July 2013
January 2014
February 2014

Name: Melissa
About Me
Countries Visited (not including Turnarounds): Australia, Austria, Azerbaijan, Belgium, Bosnia & Herzegovina, Brazil, Canada, China, Czech Republic, Denmark, Estonia, Finland, France, Germany, Ghana, Great Britain, Greece, Iceland, India, Italy, Japan, Kenya, Latvia, Libya, Lithuania, Malaysia, Malta, Mauritius, Moldova, Monaco, Morocco, Netherlands, New Zealand, Nigeria, Norway, North Korea, Philippines, Romania, Russia, Singapore, Senegal, Serbia, Seychelles, South Africa, South Korea, Spain, Sri Lanka, Sweden, Switzerland, Tanzania, Thailand, Tunisia, Turkey, Uganda, United Arab Emirates, United States, Vatican City
My Perfect Day in -
London | Perth | Sydney | Melbourne



Site Feed -
http://tampaxtowers.blogspot.com/atom.xml



My Email -
tampaxtowers[at]gmail[dot]com



My Facebook -
Tampax Towers



My Twitter -
@melissaecholima



Links -
Airline Crew.net
Airline Uniforms
Airline Meals
Seatguru - Most Comfy Seats On Any Airline
Trip Advisor
Airtoons
pprune.org - Pilot's rumour network



Friends -
Kangaroo with a Sweet Tooth
Kronicles of Kris
The Adventures of Alle Malice
Joel's trek across Asia/Europe in a Hilux
Phil's Wine Site



Blogs I read -
Tray Table
Airboy
Lifehacker
I Can Has Cheezburger
The Flying Pinto
Girl on Raw
Things Bogans Like
Bobby at Up, Up and a Gay
Straight Guy in the Queer Skies



Credits -
Skin by Falter
BlogSkins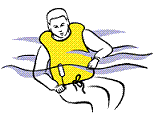 Latest Updates
Tuesday, August 31, 2010
Hey guys, just thought I'd give you all a quick update on how things are going within these "Tampax Towers."
Just this morning I came back from Johannesburg, and now I'm on annual leave! I'll be spending it in Perth, nowhere different or exciting, but I have only seen my family once since my last leave so I think it's about time I make an appearance. Plus I have stupid errands to run like dental check ups, and bank stuff, and there's only so much I can do from here in Dubai.
At the moment here in the sandpit it's Ramadan, so no eating, drinking, smoking (not that I do) and basically no impure activity during daylight hours. Every day off I have in Dubai, I hang around at home waiting until around 6pm, then head to mOre in time for Iftar. Every time I'm there with my laptop I usually make good progress with the blog and churn out a few posts, which is why the month of August has a couple more posts than the regular post-per-month rate. Hopefully this trend will continue :-)
The last couple of months have been insanely busy for me, and I've been consistently working 90-100 hours a month. It's so different now compared to when I first started flying - calling scheduling to give me flights to alleviate my boredom! Next month I'm barely doing 50 hrs, I have 10 days off and I cannot be more relieved! I'll hardly be resting though, I have both my Dad and one of my best friends from Perth paying me a visit.
I'm also messing with the idea of doing Videocasts (a.k.a. Vodcasts) in the near future, kind of along the same lines as the "My Perfect Day" post a week ago. At the moment it feels like a massive mountain to climb, especially since I've never really operated a video camera before, so for the time being I'm messing with my LX3 and seeing how things work, and hopefully over time this will come into fruition.
Anyway, I'd better start packing! See you guys later :-D
Labels: Holidays, Homesick, Random Thoughts
23 comments