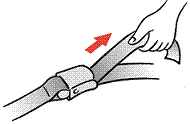 Archives
February 2006
March 2006
April 2006
May 2006
June 2006
July 2006
August 2006
September 2006
October 2006
November 2006
December 2006
January 2007
February 2007
March 2007
April 2007
May 2007
June 2007
July 2007
August 2007
September 2007
October 2007
November 2007
December 2007
January 2008
March 2008
April 2008
May 2008
June 2008
July 2008
August 2008
September 2008
October 2008
November 2008
December 2008
January 2009
February 2009
March 2009
April 2009
May 2009
June 2009
July 2009
August 2009
September 2009
October 2009
November 2009
December 2009
January 2010
March 2010
April 2010
May 2010
June 2010
July 2010
August 2010
September 2010
October 2010
November 2010
December 2010
January 2011
February 2011
March 2011
April 2011
May 2011
June 2011
July 2011
August 2011
September 2011
October 2011
November 2011
December 2011
January 2012
March 2012
June 2012
July 2012
August 2012
September 2012
October 2012
December 2012
February 2013
March 2013
May 2013
July 2013
January 2014
February 2014

Name: Melissa
About Me
Countries Visited (not including Turnarounds): Australia, Austria, Azerbaijan, Belgium, Bosnia & Herzegovina, Brazil, Canada, China, Czech Republic, Denmark, Estonia, Finland, France, Germany, Ghana, Great Britain, Greece, Iceland, India, Italy, Japan, Kenya, Latvia, Libya, Lithuania, Malaysia, Malta, Mauritius, Moldova, Monaco, Morocco, Netherlands, New Zealand, Nigeria, Norway, North Korea, Philippines, Romania, Russia, Singapore, Senegal, Serbia, Seychelles, South Africa, South Korea, Spain, Sri Lanka, Sweden, Switzerland, Tanzania, Thailand, Tunisia, Turkey, Uganda, United Arab Emirates, United States, Vatican City
My Perfect Day in -
London | Perth | Sydney | Melbourne



Site Feed -
http://tampaxtowers.blogspot.com/atom.xml



My Email -
tampaxtowers[at]gmail[dot]com



My Facebook -
Tampax Towers



My Twitter -
@melissaecholima



Links -
Airline Crew.net
Airline Uniforms
Airline Meals
Seatguru - Most Comfy Seats On Any Airline
Trip Advisor
Airtoons
pprune.org - Pilot's rumour network



Friends -
Kangaroo with a Sweet Tooth
Kronicles of Kris
The Adventures of Alle Malice
Joel's trek across Asia/Europe in a Hilux
Phil's Wine Site



Blogs I read -
Tray Table
Airboy
Lifehacker
I Can Has Cheezburger
The Flying Pinto
Girl on Raw
Things Bogans Like
Bobby at Up, Up and a Gay
Straight Guy in the Queer Skies



Credits -
Skin by Falter
BlogSkins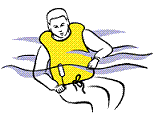 Latest Updates
Friday, December 15, 2006
Hey guys, just got back from the massive Sydney-Christchurch leg. It's really taxing on your body, especially as I just came back from a Melbourne-Singapore which was hard yakka. Some things of note -
Had the best time in Christchurch. A lot of the crew went out for dinner at this place called the Tap Room. It was obvioulsly peak hour, as we had to wait 30min for a table, and then foudn out that they ran out of stone grills. (They had only 3, we wanted 4). I gave mine up to the captain, because I was the only one there who'd been there before. But we got 2 free pizzas, 2 free desserts and half price coffees, so yeah, I didn't complain. I was also the girl who ate the most, 3 colas, lamb cutlets, tiramisu and a Liquor coffee. The guys we kinda shocked that I wasn't eating vegie soup and salad. Hmmm
We had the most crazy SFS on our flight. She sent a girl who was more senior than me back to training college for service training. Who the hell does that???
Because she was crazy and the service was slow, we had to have a debrief in the Sydney hotel in full uniform for 45min. I then had to cancel dinner with Tim ;-(
Some woman said the 2 magic words after pushback on the CHC-SYD leg. "Heart Attack". We had about 9 ambos look at her, only to diagnose that she was having a panic attack instead and was scared of flying. We offered to have someone sit next to her, to give her eyeshades, to get her off the plane. But she told us to go away. Now why would you make such a big deal and not want any help? 200 passengers probably missed connections because of her.
When I was in Sydney I tried Krispy Kreme doughnuts for the very first time. I think I've had about 15 in the past week. So yeah I'm gonna fail my weigh-in at SEP next week.
I have 3 days of bliss before Ash and her boyfriend arrive. I'm gonna enjoy it while it lasts.
My next flight is to Athens, which is looking to be a tad chili if weather.com is anything to go by. I have so much Xmas shopping to do... If only more people had an Amazon wish list it would make life so much easier. He he.
Labels: Layovers
4 comments