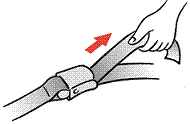 Archives
February 2006
March 2006
April 2006
May 2006
June 2006
July 2006
August 2006
September 2006
October 2006
November 2006
December 2006
January 2007
February 2007
March 2007
April 2007
May 2007
June 2007
July 2007
August 2007
September 2007
October 2007
November 2007
December 2007
January 2008
March 2008
April 2008
May 2008
June 2008
July 2008
August 2008
September 2008
October 2008
November 2008
December 2008
January 2009
February 2009
March 2009
April 2009
May 2009
June 2009
July 2009
August 2009
September 2009
October 2009
November 2009
December 2009
January 2010
March 2010
April 2010
May 2010
June 2010
July 2010
August 2010
September 2010
October 2010
November 2010
December 2010
January 2011
February 2011
March 2011
April 2011
May 2011
June 2011
July 2011
August 2011
September 2011
October 2011
November 2011
December 2011
January 2012
March 2012
June 2012
July 2012
August 2012
September 2012
October 2012
December 2012
February 2013
March 2013
May 2013
July 2013
January 2014
February 2014

Name: Melissa
About Me
Countries Visited (not including Turnarounds): Australia, Austria, Azerbaijan, Belgium, Bosnia & Herzegovina, Brazil, Canada, China, Czech Republic, Denmark, Estonia, Finland, France, Germany, Ghana, Great Britain, Greece, Iceland, India, Italy, Japan, Kenya, Latvia, Libya, Lithuania, Malaysia, Malta, Mauritius, Moldova, Monaco, Morocco, Netherlands, New Zealand, Nigeria, Norway, North Korea, Philippines, Romania, Russia, Singapore, Senegal, Serbia, Seychelles, South Africa, South Korea, Spain, Sri Lanka, Sweden, Switzerland, Tanzania, Thailand, Tunisia, Turkey, Uganda, United Arab Emirates, United States, Vatican City
My Perfect Day in -
London | Perth | Sydney | Melbourne



Site Feed -
http://tampaxtowers.blogspot.com/atom.xml



My Email -
tampaxtowers[at]gmail[dot]com



My Facebook -
Tampax Towers



My Twitter -
@melissaecholima



Links -
Airline Crew.net
Airline Uniforms
Airline Meals
Seatguru - Most Comfy Seats On Any Airline
Trip Advisor
Airtoons
pprune.org - Pilot's rumour network



Friends -
Kangaroo with a Sweet Tooth
Kronicles of Kris
The Adventures of Alle Malice
Joel's trek across Asia/Europe in a Hilux
Phil's Wine Site



Blogs I read -
Tray Table
Airboy
Lifehacker
I Can Has Cheezburger
The Flying Pinto
Girl on Raw
Things Bogans Like
Bobby at Up, Up and a Gay
Straight Guy in the Queer Skies



Credits -
Skin by Falter
BlogSkins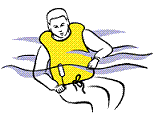 Latest Updates
Monday, December 24, 2007
OK, so I know I haven't updated in a while. So here's the latest...
Gonna be in Dubai for Xmas. I bid for 5 days off, and got them from 22-26th of December, however when it came to booking tickets, work wouldn't let me have any. Tried to pay full fare and the best I could do was Business Class. And for one way, 6300 Dh is a bit too much. Instead I have a flight scheduled home on the 27th, and the family will be together on the 28th, which is a tad late but will quell the home sickness for the next few months.
The last two Business Promotions I did, the one in London in November I mentioned before, as well as one in Bangkok I did at the start of the month, were pitiful. I hardly took any photos. So disappointed. The promotion in London was hard, getting up at 6am and getting back by 7.30pm. At the event, there were no Food and Bev staff, so us four girls were pretty much waitressing the whole time. I used to be good at it, and was quite fit, then I got this job. The BKK event wasn't much better, we stayed near the airport (1 hr drive from the city centre most of the time) left the hotel at 9pm and arrived back at 6pm, and with an hour drive to the city you only had 2 hours before shops closed. Plus I had exams to study for...
I had my Safety and Emergency Procedures exams on the 12/13th. Easiest 2 days I spent in training college. Had lots of fun, there were even mannequins there that simulated a real choking casualty, and you had to practise abdominal thrusts on them until the blockage was removed. Very cool, but physically harder than I imagined. There's also some footage of me floating around Facebook shouting "BRACE! BRACE!" for an emergency ditching simulation. Been trying to get my hands on it for the past week...
Just came back from Melbourne-Auckland where I did a ton of Xmas shopping. Saw my mate Chris as well :-) and we had a few celebs on board. From DXB-MEL we had Alan Fletcher in Business Class, who plays Dr Karl Kennedy on Neighbours. Was very pleasant to serve, and really enjoyed our In Flight Entertainment system a lot. From MEL-DXB we had Saints footballer Fraiser Gehrig. I knew he was tall, but didn't know how tall until he kept bumping his head against the overhead emergency lighting. Poor guy.
So that's pretty much it for now. Rosters come out today, so hopefully January will be more interesting than December. Hope everyone has a lovely Christmas, wherever they may be...
Labels: Airline Stuff, Homesick, Random Thoughts, Work
4 comments