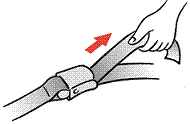 Archives
February 2006
March 2006
April 2006
May 2006
June 2006
July 2006
August 2006
September 2006
October 2006
November 2006
December 2006
January 2007
February 2007
March 2007
April 2007
May 2007
June 2007
July 2007
August 2007
September 2007
October 2007
November 2007
December 2007
January 2008
March 2008
April 2008
May 2008
June 2008
July 2008
August 2008
September 2008
October 2008
November 2008
December 2008
January 2009
February 2009
March 2009
April 2009
May 2009
June 2009
July 2009
August 2009
September 2009
October 2009
November 2009
December 2009
January 2010
March 2010
April 2010
May 2010
June 2010
July 2010
August 2010
September 2010
October 2010
November 2010
December 2010
January 2011
February 2011
March 2011
April 2011
May 2011
June 2011
July 2011
August 2011
September 2011
October 2011
November 2011
December 2011
January 2012
March 2012
June 2012
July 2012
August 2012
September 2012
October 2012
December 2012
February 2013
March 2013
May 2013
July 2013
January 2014
February 2014

Name: Melissa
About Me
Countries Visited (not including Turnarounds): Australia, Austria, Azerbaijan, Belgium, Bosnia & Herzegovina, Brazil, Canada, China, Czech Republic, Denmark, Estonia, Finland, France, Germany, Ghana, Great Britain, Greece, Iceland, India, Italy, Japan, Kenya, Latvia, Libya, Lithuania, Malaysia, Malta, Mauritius, Moldova, Monaco, Morocco, Netherlands, New Zealand, Nigeria, Norway, North Korea, Philippines, Romania, Russia, Singapore, Senegal, Serbia, Seychelles, South Africa, South Korea, Spain, Sri Lanka, Sweden, Switzerland, Tanzania, Thailand, Tunisia, Turkey, Uganda, United Arab Emirates, United States, Vatican City
My Perfect Day in -
London | Perth | Sydney | Melbourne



Site Feed -
http://tampaxtowers.blogspot.com/atom.xml



My Email -
tampaxtowers[at]gmail[dot]com



My Facebook -
Tampax Towers



My Twitter -
@melissaecholima



Links -
Airline Crew.net
Airline Uniforms
Airline Meals
Seatguru - Most Comfy Seats On Any Airline
Trip Advisor
Airtoons
pprune.org - Pilot's rumour network



Friends -
Kangaroo with a Sweet Tooth
Kronicles of Kris
The Adventures of Alle Malice
Joel's trek across Asia/Europe in a Hilux
Phil's Wine Site



Blogs I read -
Tray Table
Airboy
Lifehacker
I Can Has Cheezburger
The Flying Pinto
Girl on Raw
Things Bogans Like
Bobby at Up, Up and a Gay
Straight Guy in the Queer Skies



Credits -
Skin by Falter
BlogSkins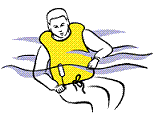 Latest Updates
Saturday, August 11, 2012
Well I am currently on my Annual Leave, but this trip is a bit of a strange one for me. I've left the laptop at home, have taken along my iPad, have absolutely ZERO access to WiFi internet and had my mobile phone seized by customs. Would you believe it, I'm currently in Pyongyang.
Of course I've had to schedule this post in advance, but this is a trip I've been looking forward to since as long as I can remember. During my Seoul trip I had a discussion with the two first officers, and telling them about my visit to the DMZ years ago when the thought actually hit me - bids were currently open for Annual Leave, so on recommendation from my friend Andrew I looked through the itinery list of various tour companies, then booked my leave to coincide with the Arirang Mass Games. The problem was, when bids were released, the allocations were out by one day, so now I have to fly back to Beijing rather than take the train, before making the final journey to Dubai. It'll be the first time I have travelled on an all-inclusive tour, stuck with the same people for 5-6 days which isn't my usual travelling style, but its something I can deal with to see a country so few tourists get to see in their lifetimes. I know that so much has been bandied about the country in the media, moreso than other tourist wastelands such as Bhutan, Somalia or Tajikistan, and I wanted to see for myself what the country was like.
So on that note, I'll be offline for about a week, and hopefully have some excellent content for the blog when I return.
2 comments