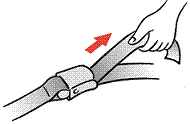 Archives
February 2006
March 2006
April 2006
May 2006
June 2006
July 2006
August 2006
September 2006
October 2006
November 2006
December 2006
January 2007
February 2007
March 2007
April 2007
May 2007
June 2007
July 2007
August 2007
September 2007
October 2007
November 2007
December 2007
January 2008
March 2008
April 2008
May 2008
June 2008
July 2008
August 2008
September 2008
October 2008
November 2008
December 2008
January 2009
February 2009
March 2009
April 2009
May 2009
June 2009
July 2009
August 2009
September 2009
October 2009
November 2009
December 2009
January 2010
March 2010
April 2010
May 2010
June 2010
July 2010
August 2010
September 2010
October 2010
November 2010
December 2010
January 2011
February 2011
March 2011
April 2011
May 2011
June 2011
July 2011
August 2011
September 2011
October 2011
November 2011
December 2011
January 2012
March 2012
June 2012
July 2012
August 2012
September 2012
October 2012
December 2012
February 2013
March 2013
May 2013
July 2013
January 2014
February 2014

Name: Melissa
About Me
Countries Visited (not including Turnarounds): Australia, Austria, Azerbaijan, Belgium, Bosnia & Herzegovina, Brazil, Canada, China, Czech Republic, Denmark, Estonia, Finland, France, Germany, Ghana, Great Britain, Greece, Iceland, India, Italy, Japan, Kenya, Latvia, Libya, Lithuania, Malaysia, Malta, Mauritius, Moldova, Monaco, Morocco, Netherlands, New Zealand, Nigeria, Norway, North Korea, Philippines, Romania, Russia, Singapore, Senegal, Serbia, Seychelles, South Africa, South Korea, Spain, Sri Lanka, Sweden, Switzerland, Tanzania, Thailand, Tunisia, Turkey, Uganda, United Arab Emirates, United States, Vatican City
My Perfect Day in -
London | Perth | Sydney | Melbourne



Site Feed -
http://tampaxtowers.blogspot.com/atom.xml



My Email -
tampaxtowers[at]gmail[dot]com



My Facebook -
Tampax Towers



My Twitter -
@melissaecholima



Links -
Airline Crew.net
Airline Uniforms
Airline Meals
Seatguru - Most Comfy Seats On Any Airline
Trip Advisor
Airtoons
pprune.org - Pilot's rumour network



Friends -
Kangaroo with a Sweet Tooth
Kronicles of Kris
The Adventures of Alle Malice
Joel's trek across Asia/Europe in a Hilux
Phil's Wine Site



Blogs I read -
Tray Table
Airboy
Lifehacker
I Can Has Cheezburger
The Flying Pinto
Girl on Raw
Things Bogans Like
Bobby at Up, Up and a Gay
Straight Guy in the Queer Skies



Credits -
Skin by Falter
BlogSkins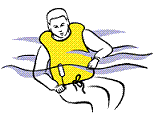 Latest Updates
Friday, March 16, 2012
I was looking forward to my first layover in Senegal. I resisted the few swaps I was offered, and I'd heard some pretty positive reports from the crew. It's been in operation for almost 18 months, so it was about time I visited.

So during the ridiculously empty flight, we chatted, and quite a big group of crew were interested in sightseeing. We were working out our itinerary already - Goree Island, Dakar Cathedral, African Renaissance Monument among others - but when we landed the Captain received a note from Airport Operations. As it turns out the day that we landed in Dakar was the day after the Senegalese Presidential elections, and since the election itself was considered to be somewhat controversial there were protests expected in the city. So basically the airline advised us to stay within the confines of the hotel rather than get caught up and risk facing potentially violent demonstrations. In the end we all decided to limit our ventures out of the hotel and instead chose to leave the sightseeing for another layover.

It wasn't too bad I guess, we went to a nearby market, and there was a beach nearby. Crew, being crew, bought every souvenir they set their eyes on and did well to fund the Senegalese economy. I was only interested in a fridge magnet to add to my collection back home, and still have yet to buy one.


Views of the beach near the market at des Almadies


The rocky coast was full of shells.


And floaty bits of newspaper :-(



The restaurant district.



Senegalese markets.


The Dakar trip was also the first time I ever saw medication delivered to the aircraft just for the crew. I've been to Africa numerous times, and about half of the destinations there are Malaria-risk countries, so I have a small spray bottle of DEET in my medicine cabinet just in case, but foolishly forgot to pack it with me on the trip. Our forward-thinking Purser called up our airline clinic before we were due to sign in so that hopefully the meds could be distributed to all the crew, but they couldn't get to us in time. So at the very last minute, with everyone on board and 5 min until push back, our plucky clinic courier turned up with bag full of doxycycline. To be taken 2 days before travel (already missed that) and to take for up to 4 weeks after. The worst part is you don't know whether you have malaria until 4 weeks after leaving a high risk country. Seeing as though I have an Entebbe flight at the end of the month, I guess I'll be on the meds for a while.



8 comments