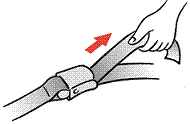 Archives
February 2006
March 2006
April 2006
May 2006
June 2006
July 2006
August 2006
September 2006
October 2006
November 2006
December 2006
January 2007
February 2007
March 2007
April 2007
May 2007
June 2007
July 2007
August 2007
September 2007
October 2007
November 2007
December 2007
January 2008
March 2008
April 2008
May 2008
June 2008
July 2008
August 2008
September 2008
October 2008
November 2008
December 2008
January 2009
February 2009
March 2009
April 2009
May 2009
June 2009
July 2009
August 2009
September 2009
October 2009
November 2009
December 2009
January 2010
March 2010
April 2010
May 2010
June 2010
July 2010
August 2010
September 2010
October 2010
November 2010
December 2010
January 2011
February 2011
March 2011
April 2011
May 2011
June 2011
July 2011
August 2011
September 2011
October 2011
November 2011
December 2011
January 2012
March 2012
June 2012
July 2012
August 2012
September 2012
October 2012
December 2012
February 2013
March 2013
May 2013
July 2013
January 2014
February 2014

Name: Melissa
About Me
Countries Visited (not including Turnarounds): Australia, Austria, Azerbaijan, Belgium, Bosnia & Herzegovina, Brazil, Canada, China, Czech Republic, Denmark, Estonia, Finland, France, Germany, Ghana, Great Britain, Greece, Iceland, India, Italy, Japan, Kenya, Latvia, Libya, Lithuania, Malaysia, Malta, Mauritius, Moldova, Monaco, Morocco, Netherlands, New Zealand, Nigeria, Norway, North Korea, Philippines, Romania, Russia, Singapore, Senegal, Serbia, Seychelles, South Africa, South Korea, Spain, Sri Lanka, Sweden, Switzerland, Tanzania, Thailand, Tunisia, Turkey, Uganda, United Arab Emirates, United States, Vatican City
My Perfect Day in -
London | Perth | Sydney | Melbourne



Site Feed -
http://tampaxtowers.blogspot.com/atom.xml



My Email -
tampaxtowers[at]gmail[dot]com



My Facebook -
Tampax Towers



My Twitter -
@melissaecholima



Links -
Airline Crew.net
Airline Uniforms
Airline Meals
Seatguru - Most Comfy Seats On Any Airline
Trip Advisor
Airtoons
pprune.org - Pilot's rumour network



Friends -
Kangaroo with a Sweet Tooth
Kronicles of Kris
The Adventures of Alle Malice
Joel's trek across Asia/Europe in a Hilux
Phil's Wine Site



Blogs I read -
Tray Table
Airboy
Lifehacker
I Can Has Cheezburger
The Flying Pinto
Girl on Raw
Things Bogans Like
Bobby at Up, Up and a Gay
Straight Guy in the Queer Skies



Credits -
Skin by Falter
BlogSkins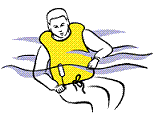 Latest Updates
Friday, February 13, 2009
Well I had an absolute ball on my leave! Got to spend some quality time with the family, especially mum who they've moved so that she's only a 5 min drive away. Met up with
Tray Table
as well - had a coffee/hot choc at Tiger Tiger and yapped away like old buddies! Such an awesome chick, we chatted about work (of course!), boys, holidays and what not. Only downside was that I had an appointment with the dentist so I couldn't stay as long as I wanted to. Went to a 'Blue' party in
Swanbourne
with my mate Paul - not too crazy or boozy but still pretty random - the best night out I've had in a very long time. Also saw Cirque
du
Soleil
which was pretty cool. I've only ever seen their performances on DVD so was looking forward to it. One of the acrobats though had a stumble during their routine, and the poor girl was hurt so badly they had to stop the performance and draw the curtains so a medic could tend to her. Hope she's okay.
After a quick 10.43hr flight home I had to wash and repack my clothes for my next destination. Ah Paris! Well this was my 3rd layover to the city of light, and the best one so far! After my last layover was spent taking all the junior crew to places I had already seen and hearing one in particular whine about her feet in high heels, I made a pact with myself that on this layover I would be venturing out alone.
A visit to Paris would be incomplete without a shot of the Eiffel Tower!
...or the Arc
de
Triomphe
Champs De Elysee
Not entirely sure what this is. I think it's the
Petit
Palais
...
Place
de
la Concorde, with the Obelisk marking its centre.
The Obelisk of
Luxor
adorned with
hieroglyphics
and diagrams of the different machines used to transport it to France in 1831.
The
Palais
Bourbon, the seat of the French National Assembly - the lower chamber of the French Government
It was absolutely freezing! Should have brought my Moscow standard wear - leggings to go under jeans, gloves and genuine/fake fur
ruski
hat. Didn't really eat all that much whilst I was there either - was feeling a tad crook. So with just Metro tickets being spent I ended up saving 90 Euros from my allowance! Pretty good effort I think.
The flight back from
CDG
was interesting enough. After a pleasant but brief chat with
Ben
at the hotel (we were taking over his flight) I passed out in the crew bus from lack of sleep. I was pretty fatigued, and took the galley position - L1
jumpseat
is opposite the purser and there was no way I'd let myself doze off while he was looking for me.
After about 2 hrs of hard
yakka
at the galley, I finally managed to go into the cabin. And in 2A was probably the most handsome guy I had seen in ages. Especially in first class. Had a bit of a gossip
sesh
with the other crew - it was his first time in F/C and he'd already swiped the champagne flute! Throughout the flight he had also stashed away our salt and pepper grinders, the first class headset (which is actually the same as the J/C ones, but it comes in a velvet pouch) as well as the female amenities bag from 1D whilst she was still asleep! I actually waited until he went to the toilet to make sure the life jacket at his seat was still in it's place.
So as is the norm with first time
FC
passengers
, he tried all the wines on the menu, which was fine. He went from Champagne, to the French White, to the South African White, to the Chianti, to the
Chateauneuf-
du-
Pape
. Purser did the usual PR thing and gave him a list of places to go in
DXB
for a first timer. The next drink he ordered was a Manhattan. Then a double scotch. Which he downed in 15 minutes. And he asked for another, and downed that one too. And as we only stock four of the Chivas Regal in First, he had actually cleared out First Class of its Scotch Whisky. The decision was made to restrict his alcohol consumption, and the Purser went into the cabin to break the news to 2A.
Whilst brewing a coffee for myself the Purser returned to the galley.
''You'll never believe what just happened"
"Try me. Nothing surprises me on board anymore"
"Mr 2A* - we were chatting and I was telling him about some clubs he might want to visit in Dubai"
"Yeah"
"He was giggling and then he held my hand"
"Uh, yeah"
"Then we chatted some more, and just as I was about to tell him about his drinks he grabbed my..." the purser signalled that 2A had grabbed his genitals
"Oh dear..."
So the purser was pretty freaked out, and whilst us
FG
1s told him that he should probably tell the captain just in case any other incidents happened, he decided not to follow it up, just follow the original plan of restricting his drinks. He was pretty embarrassed. We waited as long as we could, but he wanted another drink - Double Chivas with ice and cola on the side. What we poured him was a joke - a glass full of ice, filled halfway with water, then with cola, and on the rim of the glass we smeared the scotch and poured about a third of a miniature inside, taking care not to mix it. We checked on him 10 minutes later to see if he had noticed and wanted to complain, but thankfully he passed out in his seat.
As we had to secure the cabin for landing, Mr 2A was still passed out with a flat bed. After a good 3 minutes of arm tapping and semi-shouting (politely of course) he finally woke up. And as we took away his headset we noticed that the diluted drink we gave him last was all over the headset, as well as the rest of the seat. Just great. He disembarked without incident, although the Purser hid in the toilet until he was off the aircraft. At least all this drama and scandal kept me awake during the flight!
Next flight is a
Johannesburg
, which always seems to be rained out when I'm there and thus leaving me sulking in my hotel room that I can't see any lions or whatever. Might head out to the Meat Co. and get myself some decent steak, we'll see I guess.
*Name removed for obvious reasons
Labels: Galley Gossip, Layovers, Work
6 comments