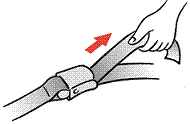 Archives
February 2006
March 2006
April 2006
May 2006
June 2006
July 2006
August 2006
September 2006
October 2006
November 2006
December 2006
January 2007
February 2007
March 2007
April 2007
May 2007
June 2007
July 2007
August 2007
September 2007
October 2007
November 2007
December 2007
January 2008
March 2008
April 2008
May 2008
June 2008
July 2008
August 2008
September 2008
October 2008
November 2008
December 2008
January 2009
February 2009
March 2009
April 2009
May 2009
June 2009
July 2009
August 2009
September 2009
October 2009
November 2009
December 2009
January 2010
March 2010
April 2010
May 2010
June 2010
July 2010
August 2010
September 2010
October 2010
November 2010
December 2010
January 2011
February 2011
March 2011
April 2011
May 2011
June 2011
July 2011
August 2011
September 2011
October 2011
November 2011
December 2011
January 2012
March 2012
June 2012
July 2012
August 2012
September 2012
October 2012
December 2012
February 2013
March 2013
May 2013
July 2013
January 2014
February 2014

Name: Melissa
About Me
Countries Visited (not including Turnarounds): Australia, Austria, Azerbaijan, Belgium, Bosnia & Herzegovina, Brazil, Canada, China, Czech Republic, Denmark, Estonia, Finland, France, Germany, Ghana, Great Britain, Greece, Iceland, India, Italy, Japan, Kenya, Latvia, Libya, Lithuania, Malaysia, Malta, Mauritius, Moldova, Monaco, Morocco, Netherlands, New Zealand, Nigeria, Norway, North Korea, Philippines, Romania, Russia, Singapore, Senegal, Serbia, Seychelles, South Africa, South Korea, Spain, Sri Lanka, Sweden, Switzerland, Tanzania, Thailand, Tunisia, Turkey, Uganda, United Arab Emirates, United States, Vatican City
My Perfect Day in -
London | Perth | Sydney | Melbourne



Site Feed -
http://tampaxtowers.blogspot.com/atom.xml



My Email -
tampaxtowers[at]gmail[dot]com



My Facebook -
Tampax Towers



My Twitter -
@melissaecholima



Links -
Airline Crew.net
Airline Uniforms
Airline Meals
Seatguru - Most Comfy Seats On Any Airline
Trip Advisor
Airtoons
pprune.org - Pilot's rumour network



Friends -
Kangaroo with a Sweet Tooth
Kronicles of Kris
The Adventures of Alle Malice
Joel's trek across Asia/Europe in a Hilux
Phil's Wine Site



Blogs I read -
Tray Table
Airboy
Lifehacker
I Can Has Cheezburger
The Flying Pinto
Girl on Raw
Things Bogans Like
Bobby at Up, Up and a Gay
Straight Guy in the Queer Skies



Credits -
Skin by Falter
BlogSkins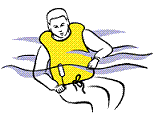 Latest Updates
Thursday, November 20, 2008
So we come to the land of the vending machine...
Believe me, there are a lot of them.
My jaw nearly hit the floor when I saw my bottom-bid roster for this month. 7 days of reserve (should have had 12 due to my October leave, but I guess someone in scheduling really likes me!), Munich, Singapore Melbourne and Nagoya. Many swaps later it is unrecognisable, but the Nagoya was the one flight that shocked me. For the first time, and without telling any of the crew, it had been made a 2 day layover. And my first thought was TOKYO!
As much as I love Nagoya, I'd been there twice already, and it had gotten to a point where I had a routine sorted - Get to the hotel, go out for dinner with crew, go to sleep before the crew get legless drunk, wake up, go to Starbucks for coffee, head to Mitsukoshi to stare for hours at the kimono and yukata they have, go to food court for bento box, go to Uniqlo and Muji to stock up on basics and travel knick-knacks, back to the hotel at 3pm, sleep until wake-up. I planned extensively in Dubai what I wanted to do - even printing off a travel guide and city map, and train timetable for the Shinkansen.

The Shinkansen, or Bullet Train, is the fastest and most preferred way to travel between any major city on Honshu Island and Tokyo. It is also incredibly expensive - a one way trip was 10,070 Yen, equivalent to 400DH or $104 USD, however from Nagoya to Tokyo it was 2 hrs, back to Nagoya it was only 70 minutes depending on which Skinkansen you boarded.

Now I should probably mention at this point is that I didn't make it to Tokyo in the best condition. Aside from the jet lag, an hour or so after landing into Nagoya I felt a bit crook, bit of mild abdominal pain but nothing major. Went to the hotel, got myself some Teriyaki pork cutlet burger from Mos and had a quiet dinner, but shortly after that the mild pain ended up really sharp and I was in sweats. 'Slept' in the foetal position with a bin beside my bed just in case. But I knew no matter what, unless I was unconscious, I still wanted to go on that train. I know it was stupid, but looking back I don't regret it, I'm glad I made the trip.
So reached Tokyo Station, and realised the map I had printed was still in Nagoya, so spent 1.5 hrs walking around the place trying to buy a map and finding out where on earth I was. The map I did end up buying was awful, didn't show the city in detail, just the different wards and train lines which didn't help on ground that much at all. Eventually, putting my 2 years of Japanese lessons to good use, I managed to make my way to the imperial palace, which was well worth the stress.
You can even see the koi!
The Tōkagakudō (Peach Blossom Music Hall), which was incredibly striking with all it's coloured tiles on the outside.
A relaxing haven for locals amongst one of the most populated cities in the world
Suwa no chaya tea house. The weren't serving any when I was there :-(
After wandering around the Imperial Palace for a few hours, I decided to visit the largest fish market in the world - Tsuji Fish Market. I wanted to go and have some sushi (even though admittedly I didn't really like sushi) just for the experience. But alas not having a decent map on me took it's toll and I was wondering around Ginza for a few hours without any understanding whatsoever of where I was. Ginza is quite nice, plenty of high-end stores like Chanel, LV, Dior and whatnot, but you can find these in any other big cities, and they're not that much fun to visit anyway if you don't have the $$$. After the rain started trickling I got fed up with the walking and headed underground for the nearest Metro station to Harajuku.
Harajuku area is well known for it's young teeny-bopper J-pop crowd, dressed in cosplay, french maid and school girl outfits. I hardly saw any of this (prolly cause it was raining). What I did see was a lively shopping district. Great restaurants. Great design houses. And when I finally had a look at my watch and realised how little time I had left until the last Shinkansen, I saw this.
Would love to know what it means.
Labels: Layovers
9 comments