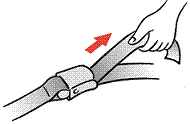 Archives
February 2006
March 2006
April 2006
May 2006
June 2006
July 2006
August 2006
September 2006
October 2006
November 2006
December 2006
January 2007
February 2007
March 2007
April 2007
May 2007
June 2007
July 2007
August 2007
September 2007
October 2007
November 2007
December 2007
January 2008
March 2008
April 2008
May 2008
June 2008
July 2008
August 2008
September 2008
October 2008
November 2008
December 2008
January 2009
February 2009
March 2009
April 2009
May 2009
June 2009
July 2009
August 2009
September 2009
October 2009
November 2009
December 2009
January 2010
March 2010
April 2010
May 2010
June 2010
July 2010
August 2010
September 2010
October 2010
November 2010
December 2010
January 2011
February 2011
March 2011
April 2011
May 2011
June 2011
July 2011
August 2011
September 2011
October 2011
November 2011
December 2011
January 2012
March 2012
June 2012
July 2012
August 2012
September 2012
October 2012
December 2012
February 2013
March 2013
May 2013
July 2013
January 2014
February 2014

Name: Melissa
About Me
Countries Visited (not including Turnarounds): Australia, Austria, Azerbaijan, Belgium, Bosnia & Herzegovina, Brazil, Canada, China, Czech Republic, Denmark, Estonia, Finland, France, Germany, Ghana, Great Britain, Greece, Iceland, India, Italy, Japan, Kenya, Latvia, Libya, Lithuania, Malaysia, Malta, Mauritius, Moldova, Monaco, Morocco, Netherlands, New Zealand, Nigeria, Norway, North Korea, Philippines, Romania, Russia, Singapore, Senegal, Serbia, Seychelles, South Africa, South Korea, Spain, Sri Lanka, Sweden, Switzerland, Tanzania, Thailand, Tunisia, Turkey, Uganda, United Arab Emirates, United States, Vatican City
My Perfect Day in -
London | Perth | Sydney | Melbourne



Site Feed -
http://tampaxtowers.blogspot.com/atom.xml



My Email -
tampaxtowers[at]gmail[dot]com



My Facebook -
Tampax Towers



My Twitter -
@melissaecholima



Links -
Airline Crew.net
Airline Uniforms
Airline Meals
Seatguru - Most Comfy Seats On Any Airline
Trip Advisor
Airtoons
pprune.org - Pilot's rumour network



Friends -
Kangaroo with a Sweet Tooth
Kronicles of Kris
The Adventures of Alle Malice
Joel's trek across Asia/Europe in a Hilux
Phil's Wine Site



Blogs I read -
Tray Table
Airboy
Lifehacker
I Can Has Cheezburger
The Flying Pinto
Girl on Raw
Things Bogans Like
Bobby at Up, Up and a Gay
Straight Guy in the Queer Skies



Credits -
Skin by Falter
BlogSkins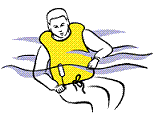 Latest Updates
Friday, October 03, 2008
So as I mentioned in my last post, my dad is currently in Dubai. This trip will be his first outside of Oz since before I was born, about 25 years ago. It was about time he had himself a holiday, esp with him looking after mum all the time whilst he isn't working. I booked the tickets months ago and we were both looking forward to spending time in the desert.
It started with me giving up a 2-day Malta (sob) for a Perth flight, the very flight he was going to be on. He didn't know I was coming - my intention was to surprise him during boarding, then getting him liquored up on champagne and port for 11hrs then taking him to the apartment. It didn't quite work out that way as he saw me in the terminal in PER, and then only had a glass of wine with his lunch, but he was stoked anyways. After landing it was a quick cat-nap and then off to Tony Romas for some tasty (beef) ribs.
As I'm on reserve during October I was bound to be out of the country whilst Dad was in town and on Wednesday night was pulled out for a flight to Ahmedabad. My standby duty started at 6pm, so I spent the whole day showing Dad around Dubai with the Big Bus Tour, had lunch at Mall of the Emirates and saw the Burj Al Arab, Atlantis and old Dubai where the museum and Heritage Village are. I was wrecked by the time we got home, even more so when I got to briefing as Avis 'forgot' to send a pick-up to my building for AMD and after waiting 25 minutes ended up in a taxi. The flight was non-eventful, chockablock going there and coming back was nil in F/C, 2 in Business and 60 in Economy. Was so nice to relax for 2.5 hours.
So I get home around 6.30 am, and find Dad with a red/blue eye and very swollen nose. Turns out when he had a shower that night he lost his balance and hit his nose on the bidet. There was blood all over my bathroom, in places I didn't think I'd find it. It was pretty nasty. It's been almost 48hrs since the accident and his nose is still bleeding every now and again. Took him to the hospital yesterday arvo, and the doctors believe he's got a broken nose, and they wanted to do a CT scan on him but it would have cost a truckload of money, which even though he had Travel & Medical Insurance couldn't really afford to pay up-front. Even if it was confirmed to be a broken nose, they said that there's nothing they could really do to fix it, just to take antibiotics and wait for the swelling and bleeding to subside.

So he's been in a bit of a grumpy mood since. Tried to cheer him up by taking him out to Friday Brunch this arvo for some Thai food (which was the first time he's had proper Thai food since mum had the stroke) but his heart wasn't in it. He's getting home sick, and asking me to book him on earlier flights back to Perth, but loads are packed and nothing's looking good. Even if he gets onto a flight the Cabin Crew will take one look at him and offload him anyway. Had planned to take him to the Burj Al Arab for High Tea and for the desert safari but have cancelled both, so for the next 4 days or so it looks like being quiet at home.
Tomorrow I have been lumped with the worst Airport Standby duty - 12.30pm to 6.30pm. Going to pack the iPod and load some TV shows and movies to pass the time. Hopefully I'll just get a short turnaround or even nothing at all. Whatever I get it can't beat the last couple of days of drama in the apartment, so hopefully things will look up.
Labels: Around Dubai
12 comments