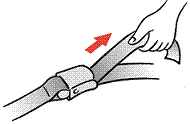 Archives
February 2006
March 2006
April 2006
May 2006
June 2006
July 2006
August 2006
September 2006
October 2006
November 2006
December 2006
January 2007
February 2007
March 2007
April 2007
May 2007
June 2007
July 2007
August 2007
September 2007
October 2007
November 2007
December 2007
January 2008
March 2008
April 2008
May 2008
June 2008
July 2008
August 2008
September 2008
October 2008
November 2008
December 2008
January 2009
February 2009
March 2009
April 2009
May 2009
June 2009
July 2009
August 2009
September 2009
October 2009
November 2009
December 2009
January 2010
March 2010
April 2010
May 2010
June 2010
July 2010
August 2010
September 2010
October 2010
November 2010
December 2010
January 2011
February 2011
March 2011
April 2011
May 2011
June 2011
July 2011
August 2011
September 2011
October 2011
November 2011
December 2011
January 2012
March 2012
June 2012
July 2012
August 2012
September 2012
October 2012
December 2012
February 2013
March 2013
May 2013
July 2013
January 2014
February 2014

Name: Melissa
About Me
Countries Visited (not including Turnarounds): Australia, Austria, Azerbaijan, Belgium, Bosnia & Herzegovina, Brazil, Canada, China, Czech Republic, Denmark, Estonia, Finland, France, Germany, Ghana, Great Britain, Greece, Iceland, India, Italy, Japan, Kenya, Latvia, Libya, Lithuania, Malaysia, Malta, Mauritius, Moldova, Monaco, Morocco, Netherlands, New Zealand, Nigeria, Norway, North Korea, Philippines, Romania, Russia, Singapore, Senegal, Serbia, Seychelles, South Africa, South Korea, Spain, Sri Lanka, Sweden, Switzerland, Tanzania, Thailand, Tunisia, Turkey, Uganda, United Arab Emirates, United States, Vatican City
My Perfect Day in -
London | Perth | Sydney | Melbourne



Site Feed -
http://tampaxtowers.blogspot.com/atom.xml



My Email -
tampaxtowers[at]gmail[dot]com



My Facebook -
Tampax Towers



My Twitter -
@melissaecholima



Links -
Airline Crew.net
Airline Uniforms
Airline Meals
Seatguru - Most Comfy Seats On Any Airline
Trip Advisor
Airtoons
pprune.org - Pilot's rumour network



Friends -
Kangaroo with a Sweet Tooth
Kronicles of Kris
The Adventures of Alle Malice
Joel's trek across Asia/Europe in a Hilux
Phil's Wine Site



Blogs I read -
Tray Table
Airboy
Lifehacker
I Can Has Cheezburger
The Flying Pinto
Girl on Raw
Things Bogans Like
Bobby at Up, Up and a Gay
Straight Guy in the Queer Skies



Credits -
Skin by Falter
BlogSkins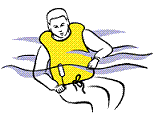 Latest Updates
Sunday, March 02, 2008
Hey guys just to give you all an update
Currently have the internet down in my apartment at the moment - has been out for 3 weeks. Apparently some fishing boat dropped an anchor on the cables in the gulf or something along those lines, so for a while internet in the UAE was a bit dodgy. Most of it has been restored but mine's still lagging which is soooo frustrating.
This month is my reserve month, so I have no idea where I'm going. If it's anything like the last reserve period it'll be just heaps of time for me being paid to watch DVD's. I have Scrubs seasons 2-5 to chew through though.
Flatmate number 5 has moved in. Flatmate number 4 ended up being a rejoiner, who had already paid rent on a place in Umm Suqeim months in advance. She didn't really move in, just used the bedroom for storage space. Then got a place in company accomodation in the Garhoud area, so she left which was a shame. Number 5 is really nice, an abinito from Melbourne, but I'm finding it hard to cook for her as she doesn't eat pasta.
Finally got my US visa, so hopefully I can do a few flights to New York before August when the equipment changes to the Airbus 380. The company has asked us all to apply for the jumbo, but I have absolutely no desire to operate it. Main reason being it doesn't go to Perth, and with my mother's health deteriorating I like the current rostering I have of approximately one Perth per month. Plus with the exception of Houston and Toronto, there isn't a place it plans to go that I haven't already been to.
Just before my leave I was on the 4 day Milan layover, which was just beautiful. Went to Florence, San Giminiano, Sienna and Pisa. Hopefully I can be on the net long enough to upload the photos.
That's all for now guys. Hopefully I get the net soon so I can update more and upload stuff :-)
Labels: Random Thoughts
11 comments