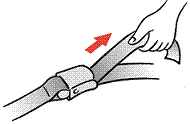 Archives
February 2006
March 2006
April 2006
May 2006
June 2006
July 2006
August 2006
September 2006
October 2006
November 2006
December 2006
January 2007
February 2007
March 2007
April 2007
May 2007
June 2007
July 2007
August 2007
September 2007
October 2007
November 2007
December 2007
January 2008
March 2008
April 2008
May 2008
June 2008
July 2008
August 2008
September 2008
October 2008
November 2008
December 2008
January 2009
February 2009
March 2009
April 2009
May 2009
June 2009
July 2009
August 2009
September 2009
October 2009
November 2009
December 2009
January 2010
March 2010
April 2010
May 2010
June 2010
July 2010
August 2010
September 2010
October 2010
November 2010
December 2010
January 2011
February 2011
March 2011
April 2011
May 2011
June 2011
July 2011
August 2011
September 2011
October 2011
November 2011
December 2011
January 2012
March 2012
June 2012
July 2012
August 2012
September 2012
October 2012
December 2012
February 2013
March 2013
May 2013
July 2013
January 2014
February 2014

Name: Melissa
About Me
Countries Visited (not including Turnarounds): Australia, Austria, Azerbaijan, Belgium, Bosnia & Herzegovina, Brazil, Canada, China, Czech Republic, Denmark, Estonia, Finland, France, Germany, Ghana, Great Britain, Greece, Iceland, India, Italy, Japan, Kenya, Latvia, Libya, Lithuania, Malaysia, Malta, Mauritius, Moldova, Monaco, Morocco, Netherlands, New Zealand, Nigeria, Norway, North Korea, Philippines, Romania, Russia, Singapore, Senegal, Serbia, Seychelles, South Africa, South Korea, Spain, Sri Lanka, Sweden, Switzerland, Tanzania, Thailand, Tunisia, Turkey, Uganda, United Arab Emirates, United States, Vatican City
My Perfect Day in -
London | Perth | Sydney | Melbourne



Site Feed -
http://tampaxtowers.blogspot.com/atom.xml



My Email -
tampaxtowers[at]gmail[dot]com



My Facebook -
Tampax Towers



My Twitter -
@melissaecholima



Links -
Airline Crew.net
Airline Uniforms
Airline Meals
Seatguru - Most Comfy Seats On Any Airline
Trip Advisor
Airtoons
pprune.org - Pilot's rumour network



Friends -
Kangaroo with a Sweet Tooth
Kronicles of Kris
The Adventures of Alle Malice
Joel's trek across Asia/Europe in a Hilux
Phil's Wine Site



Blogs I read -
Tray Table
Airboy
Lifehacker
I Can Has Cheezburger
The Flying Pinto
Girl on Raw
Things Bogans Like
Bobby at Up, Up and a Gay
Straight Guy in the Queer Skies



Credits -
Skin by Falter
BlogSkins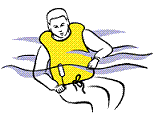 Latest Updates
Sunday, October 28, 2007
As I said in a previous post, work gave me a string of 5 days off in September, so I decided to get out of Dubai (esp. since it was Ramadan) and do some travelling on my own for a change. So after scouring passenger loads, ticket prices, and cheap hotels, I decided on New York. Never been there before, don't have the crew visa, so I can't fly there for work, and I figured if I enjoyed the city enough then I'd make a conscious effort to apply for the visa.
So what did I see???

The Hearst Building, the first of what were many architechtural stunners.
The Lincoln Centre.
Cathedral of St. John the Divine
And somehow I ended up in Harlem...
The Apollo Theatre, where Ray Charles and Cab Calloway started out.
One of the things that every visitor to New York should do is visit the Museum of Modern Art. Some of the most famous works of art are here, by Andy Warhol, Salvador Dali, Vincent Van Gough, Henri Matisse and Pablo Picasso amongst others...

Still trying to figure out how that big chunk of iron doesn't topple over

Warhol's soup cans
Van Gough's Starry Night
So after some sightseeing I went to Saks 5th Ave for a while, it was a bit of a let down to be honest, I didn't have the $$$ to buy anything there which was a shame.
To top off a big day I had tickets to Monty Python's Spamalot, which was hilarious, however with both the day's efforts plus 8 hours difference between New York and Dubai I was ready to go to bed at the end of it. But not before a few night shots of Times Square...
Labels: Holidays, Random Thoughts
5 comments