Friday, June 29, 2007
Anyone heard Dschinghis Khan's Moskau? I had that in my head pretty much the whole flight. And wasn't it a cruisy flight, only one service, and on the way there we had 22 passengers in business, on the way back a whopping 12. Plus on the way there we had a VIP in first class. Who else but Kostya Tszyu! So cool...
Mind you, there were dramas during the entire trip. Like the three girls who just barely looked 21 who knocked back double scotches as if it were water. The computers at briefing being down, then arriving at immigration and having to wait almost an hour and a half as they wouldn't accpet our paperwork and needed new papers faxed through. Arriving at the hotel 4 whole hours after we landed in Moscow. Going out to do some sightseeing, and for some reason I was allergic to something there, because I couldn't go 5 minutes without sneezing. then waking up the next morning with the ugliest rash on my face. I tell you what, MAC does wonders at covering such gross things. So yeah, after all that, here's the photos I took. Also got these beautiful Matroyshka dolls, which now have a home above my TV.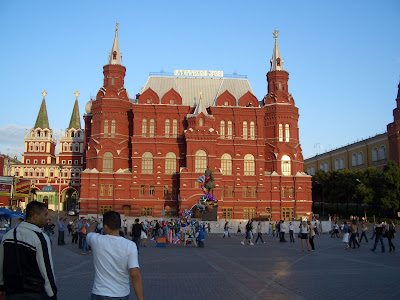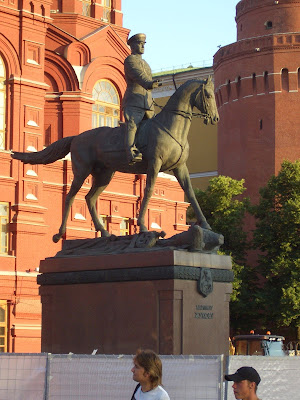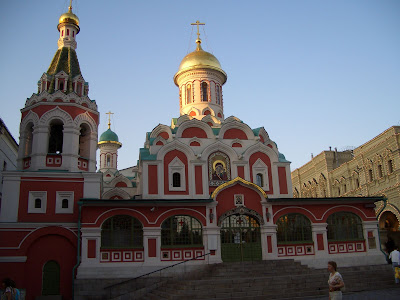 Loving the architechture inside and around the Red Square.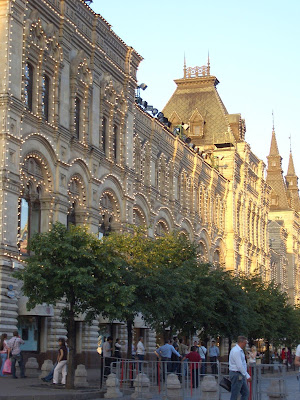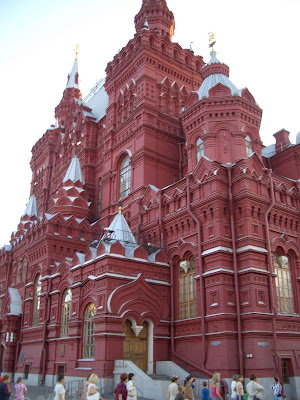 St Basil's Cathedral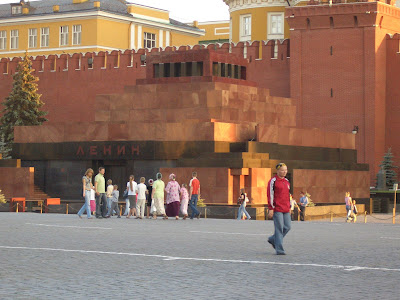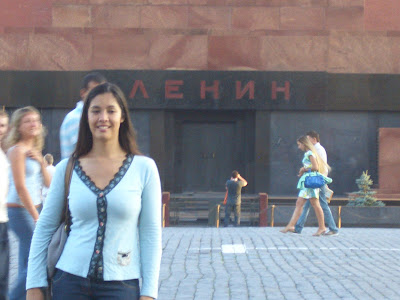 Lenin's Mausoleum. Didn't go inside and see him, everything was closed. It was around 9.30pm when we went there too.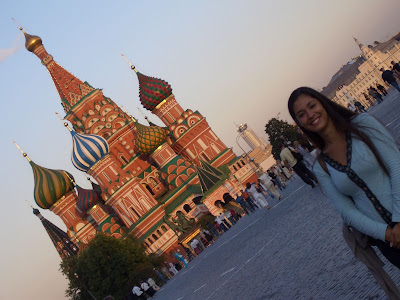 My favorite photo of the trip. Roya can really take them!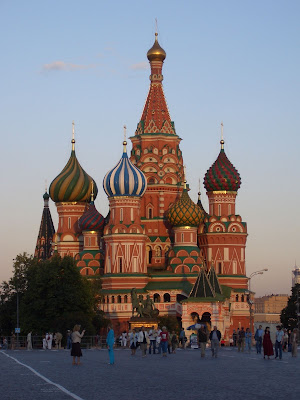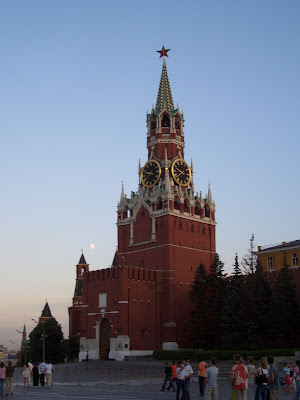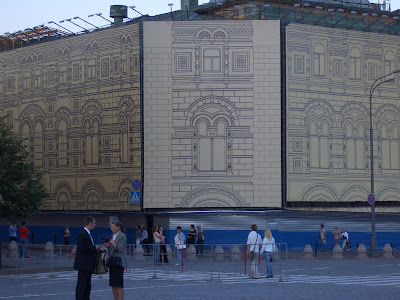 Something being renovated. Just thought it was cute that they marked everything out, so you can imagine what'll be like when it's finished.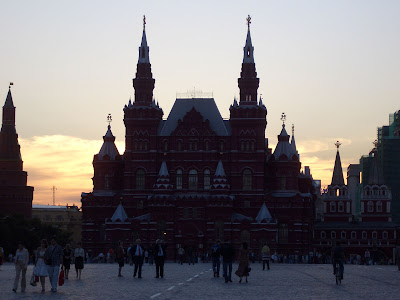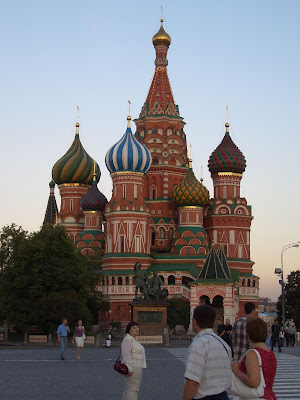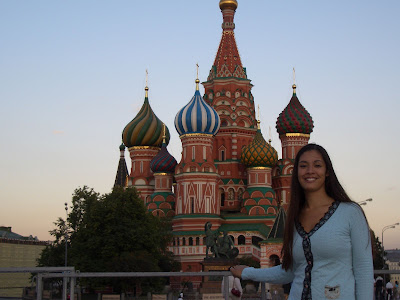 Me before the onset of that ugly rash.
So... now I have about 600 Roubles which I cannot exchange ANYWHERE outside of Russia, which is very annoying. The exchange office had to close when we were having our pickup, so convenient. Any crew mates going to Russia, let me know...
Coming up this month, I scored London Gatwick, the 4 day Milan (Oh Yeah!), Alexandria (What??? I'm top bid!), Vienna and Perth, but I'm going to try to swap the Perth, as it's close to my leave anyway. Will keep you guys informed.
13 comments