Friday, June 29, 2007
Here are the photos from my Osaka flight. The flight itself was interesting. We had one Japanese crew in business, and we let her take galley, as Jo and I were both quite intimidated with all the bits and pieces required for the service. As much as I love the Japanese, and how sweet they all were, it was hard to relax, as there were so many things we had to do, and the service took forever. Plus I felt I was the designated crew psychologist on board with quite a few crew coming to me with their martial problems. So it was a relief to arrive at the hotel, put on my yakuta, give the electric toilet a try and fall asleep.
The next day we all decided to head over to Kyoto as it was more the traditional side of Japan and in quite stark contrast to Osaka and it's massive skyscrapers.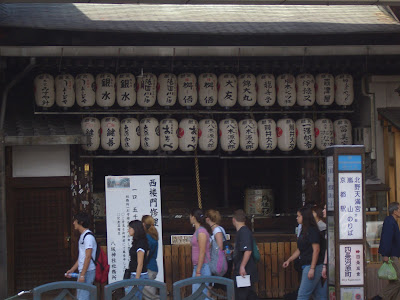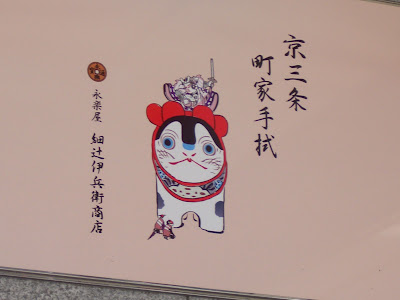 Don't know why I took this.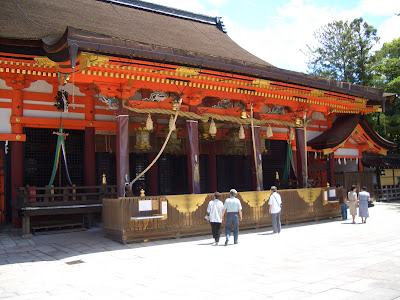 Love their temples. So massive and pretty...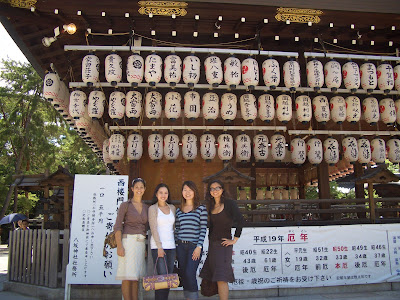 The girls. Me, Belinda (Philipines), Joanna (Singapore) and Audrey (Malaysia).
Me, Fadi (Lebanon) and Joanna. If it wasn't for Jo's scratchy Japanese, we would still be stuck in Kyoto. Which wouldn't have been a bad thing.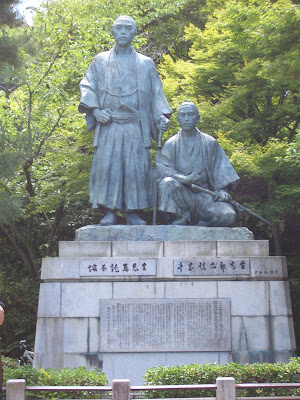 Cool statue...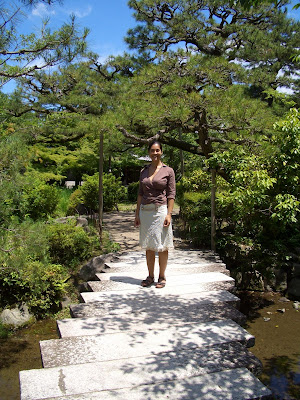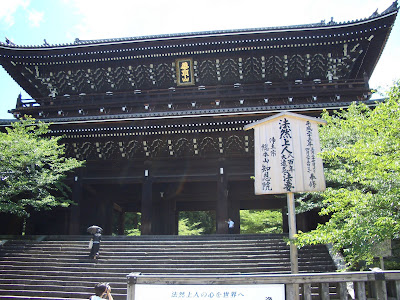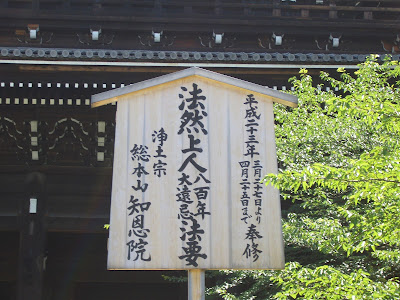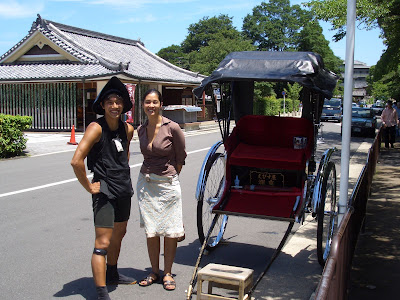 Hot piece of Japanese man meat. Well, he had nice muscles. You should have seen some of the hotties on the train back from Kyoto to Osaka. Goddamn.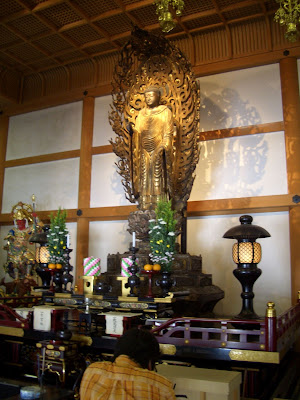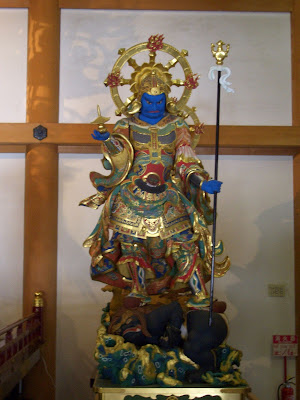 Wish I knew Hirigana/Katakana so I could write messages to the Shinto Gods. Calligraphy was the challenge and us westerners struggled.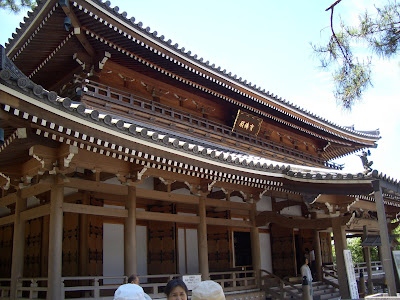 Yes, well we're not allowed to take pictures inside of this temple, so the best we could do was an outdoor shot.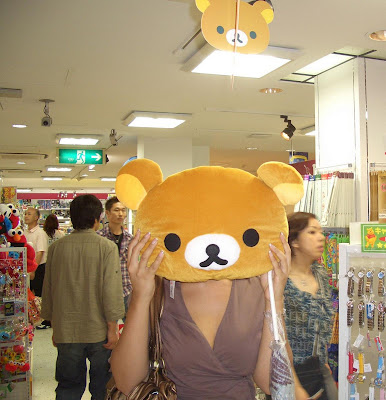 Me being stupid in Kiddyland. The 5 year old girl looking at all the Rilakkuma things must have thought I was a very atrange being. Bought lots of cool stationary anyway...