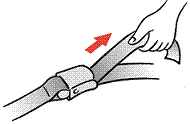 Archives
February 2006
March 2006
April 2006
May 2006
June 2006
July 2006
August 2006
September 2006
October 2006
November 2006
December 2006
January 2007
February 2007
March 2007
April 2007
May 2007
June 2007
July 2007
August 2007
September 2007
October 2007
November 2007
December 2007
January 2008
March 2008
April 2008
May 2008
June 2008
July 2008
August 2008
September 2008
October 2008
November 2008
December 2008
January 2009
February 2009
March 2009
April 2009
May 2009
June 2009
July 2009
August 2009
September 2009
October 2009
November 2009
December 2009
January 2010
March 2010
April 2010
May 2010
June 2010
July 2010
August 2010
September 2010
October 2010
November 2010
December 2010
January 2011
February 2011
March 2011
April 2011
May 2011
June 2011
July 2011
August 2011
September 2011
October 2011
November 2011
December 2011
January 2012
March 2012
June 2012
July 2012
August 2012
September 2012
October 2012
December 2012
February 2013
March 2013
May 2013
July 2013
January 2014
February 2014

Name: Melissa
About Me
Countries Visited (not including Turnarounds): Australia, Austria, Azerbaijan, Belgium, Bosnia & Herzegovina, Brazil, Canada, China, Czech Republic, Denmark, Estonia, Finland, France, Germany, Ghana, Great Britain, Greece, Iceland, India, Italy, Japan, Kenya, Latvia, Libya, Lithuania, Malaysia, Malta, Mauritius, Moldova, Monaco, Morocco, Netherlands, New Zealand, Nigeria, Norway, North Korea, Philippines, Romania, Russia, Singapore, Senegal, Serbia, Seychelles, South Africa, South Korea, Spain, Sri Lanka, Sweden, Switzerland, Tanzania, Thailand, Tunisia, Turkey, Uganda, United Arab Emirates, United States, Vatican City
My Perfect Day in -
London | Perth | Sydney | Melbourne



Site Feed -
http://tampaxtowers.blogspot.com/atom.xml



My Email -
tampaxtowers[at]gmail[dot]com



My Facebook -
Tampax Towers



My Twitter -
@melissaecholima



Links -
Airline Crew.net
Airline Uniforms
Airline Meals
Seatguru - Most Comfy Seats On Any Airline
Trip Advisor
Airtoons
pprune.org - Pilot's rumour network



Friends -
Kangaroo with a Sweet Tooth
Kronicles of Kris
The Adventures of Alle Malice
Joel's trek across Asia/Europe in a Hilux
Phil's Wine Site



Blogs I read -
Tray Table
Airboy
Lifehacker
I Can Has Cheezburger
The Flying Pinto
Girl on Raw
Things Bogans Like
Bobby at Up, Up and a Gay
Straight Guy in the Queer Skies



Credits -
Skin by Falter
BlogSkins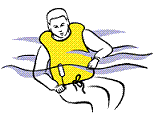 Latest Updates
Thursday, June 14, 2007
Was pretty lucky this month. Had my birthday 'off' (it was actually a rest day, and I couldn't do a great deal, plus my mates were either on leave or on layovers), and got exactly what I bid for. Beijing was one of those flights. I tried to get the two day layover, but wasn't so lucky, and a 30 hour layover I could easily settle for.
Quite a bit of it was under construction as well, so that it's biggest tourist attractions would be fit for the hoardes of tourists expected to visit the city during and shortly after the Olympic games. It still had it's little charms and I had a much better time here than, say, Shanghai.


The Silk Market was particularly interesting. Shopping wise this is the place tourists flock to (I guess the only way a local would be caught dead here is if they were workign there) and from start to finish you get hounded in broken english to buy all sorts of things you don't need. At one stage I walked past a stall selling pashminas and the sales assistant (and I am not exaggerating here) grabbed my wrist, had it in some sort of monkey grip and hauled me into the store. My shoe's rubber soles were no match for her. I had no interest in purchasing a pashmina but she was keen. I finally broke away, wrist still quite red and sore. It was in a tug-of-war for a good 3 minutes.
Psychedelic Tobogganing at the Great Wall of China
Claude, our wonderful purser, enjoying himself on the kiddies toboggan

Only a tiny section of the wall, said to stretch through 9 provinces in China

I'm sure if I stuck my neck out further I'd reach Mongolia

The obligartory group photo
And if you hadn't figured it out already, I'm at the Great Wall of China


The trip was certainly interesting with these two clowns
Keeping an eye out for lunatics like ourselves


Making the most of a Forbidden City that's heavily under construction

Just admiring the incredibly intricate paint work

The male and female lions guarding the entrance to the throne of the Emperor. The male lion has a ball under his paw, the female lion has the lion cub.
The Emperor's throne
The wall the concubines had to climb up to catch a glimpse of life outside the Forbidden City.
Labels: Layovers
3 comments