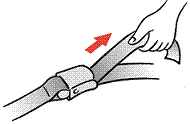 Archives
February 2006
March 2006
April 2006
May 2006
June 2006
July 2006
August 2006
September 2006
October 2006
November 2006
December 2006
January 2007
February 2007
March 2007
April 2007
May 2007
June 2007
July 2007
August 2007
September 2007
October 2007
November 2007
December 2007
January 2008
March 2008
April 2008
May 2008
June 2008
July 2008
August 2008
September 2008
October 2008
November 2008
December 2008
January 2009
February 2009
March 2009
April 2009
May 2009
June 2009
July 2009
August 2009
September 2009
October 2009
November 2009
December 2009
January 2010
March 2010
April 2010
May 2010
June 2010
July 2010
August 2010
September 2010
October 2010
November 2010
December 2010
January 2011
February 2011
March 2011
April 2011
May 2011
June 2011
July 2011
August 2011
September 2011
October 2011
November 2011
December 2011
January 2012
March 2012
June 2012
July 2012
August 2012
September 2012
October 2012
December 2012
February 2013
March 2013
May 2013
July 2013
January 2014
February 2014

Name: Melissa
About Me
Countries Visited (not including Turnarounds): Australia, Austria, Azerbaijan, Belgium, Bosnia & Herzegovina, Brazil, Canada, China, Czech Republic, Denmark, Estonia, Finland, France, Germany, Ghana, Great Britain, Greece, Iceland, India, Italy, Japan, Kenya, Latvia, Libya, Lithuania, Malaysia, Malta, Mauritius, Moldova, Monaco, Morocco, Netherlands, New Zealand, Nigeria, Norway, North Korea, Philippines, Romania, Russia, Singapore, Senegal, Serbia, Seychelles, South Africa, South Korea, Spain, Sri Lanka, Sweden, Switzerland, Tanzania, Thailand, Tunisia, Turkey, Uganda, United Arab Emirates, United States, Vatican City
My Perfect Day in -
London | Perth | Sydney | Melbourne



Site Feed -
http://tampaxtowers.blogspot.com/atom.xml



My Email -
tampaxtowers[at]gmail[dot]com



My Facebook -
Tampax Towers



My Twitter -
@melissaecholima



Links -
Airline Crew.net
Airline Uniforms
Airline Meals
Seatguru - Most Comfy Seats On Any Airline
Trip Advisor
Airtoons
pprune.org - Pilot's rumour network



Friends -
Kangaroo with a Sweet Tooth
Kronicles of Kris
The Adventures of Alle Malice
Joel's trek across Asia/Europe in a Hilux
Phil's Wine Site



Blogs I read -
Tray Table
Airboy
Lifehacker
I Can Has Cheezburger
The Flying Pinto
Girl on Raw
Things Bogans Like
Bobby at Up, Up and a Gay
Straight Guy in the Queer Skies



Credits -
Skin by Falter
BlogSkins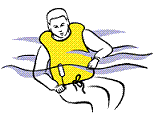 Latest Updates
Thursday, April 19, 2007
Hey guys, just flew back from Birmingham this morning. So tired, but was so happy to be returning to my uber-luxurious bed. The whole trip was a shambles. Some of the things that went haywire include
A bad, horrible SFS. Had a go at pretty much everyone in Economy except the other Scottish crew, plus reported one girl. Last week reported one of the business class crew who was pulled out from standby to do the flight. Felt really sorry for him. Also treated passengers like crap.
I got the worst position as far as being Business Class crew is concerned. I had Duty Free, Economy class, Galley duties, Security and safety checks, there was a lot I had to do. Did I mention I'd never done duty free before?
When doing Duty free, the computer was missing, there were discrepancies with stock, I had no manual credit card swiper and basically anything that could go wrong did go wrong.
I had sweet f--k all help upon landing in Dubai with final duties and had to collect shit whilst 11 of the 14 crew were already on the bus.
We had a drunk passenger on board. We were told by ground staff we can't serve him any more alcohol and he was a pain in the arse the whole 7 hours. When he wasn't in the galley buttering us up for a drink he was pushing the call bell (without exaggeration) every 15 seconds.
On the return sector, for some reason people left their manners at the door. Didn't hear a single 'please' or 'thankyou' until we landed and everyone was getting off. Even had one woman snap her fingers at me. One guy grabbed my arm when he wanted a drink.
I guess when looking back at everything it doesn't seem so bad, but it was a really horrible, stressful flight. The worst thing for me would be if I screwed up the credit card transactions, then I'm accountable for several thousand dirhams. Would really top off a great couple of days.
I did end up going out, visited the city with Noor, from Malaysia, and Alex from Kazakhstan. I didn't even know we had Kazakhstani crew in the company! I didn't take many photos, but I'm waiting on some from Noor, so hopefully they'll be up soon
4 comments