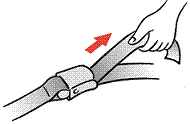 Archives
February 2006
March 2006
April 2006
May 2006
June 2006
July 2006
August 2006
September 2006
October 2006
November 2006
December 2006
January 2007
February 2007
March 2007
April 2007
May 2007
June 2007
July 2007
August 2007
September 2007
October 2007
November 2007
December 2007
January 2008
March 2008
April 2008
May 2008
June 2008
July 2008
August 2008
September 2008
October 2008
November 2008
December 2008
January 2009
February 2009
March 2009
April 2009
May 2009
June 2009
July 2009
August 2009
September 2009
October 2009
November 2009
December 2009
January 2010
March 2010
April 2010
May 2010
June 2010
July 2010
August 2010
September 2010
October 2010
November 2010
December 2010
January 2011
February 2011
March 2011
April 2011
May 2011
June 2011
July 2011
August 2011
September 2011
October 2011
November 2011
December 2011
January 2012
March 2012
June 2012
July 2012
August 2012
September 2012
October 2012
December 2012
February 2013
March 2013
May 2013
July 2013
January 2014
February 2014

Name: Melissa
About Me
Countries Visited (not including Turnarounds): Australia, Austria, Azerbaijan, Belgium, Bosnia & Herzegovina, Brazil, Canada, China, Czech Republic, Denmark, Estonia, Finland, France, Germany, Ghana, Great Britain, Greece, Iceland, India, Italy, Japan, Kenya, Latvia, Libya, Lithuania, Malaysia, Malta, Mauritius, Moldova, Monaco, Morocco, Netherlands, New Zealand, Nigeria, Norway, North Korea, Philippines, Romania, Russia, Singapore, Senegal, Serbia, Seychelles, South Africa, South Korea, Spain, Sri Lanka, Sweden, Switzerland, Tanzania, Thailand, Tunisia, Turkey, Uganda, United Arab Emirates, United States, Vatican City
My Perfect Day in -
London | Perth | Sydney | Melbourne



Site Feed -
http://tampaxtowers.blogspot.com/atom.xml



My Email -
tampaxtowers[at]gmail[dot]com



My Facebook -
Tampax Towers



My Twitter -
@melissaecholima



Links -
Airline Crew.net
Airline Uniforms
Airline Meals
Seatguru - Most Comfy Seats On Any Airline
Trip Advisor
Airtoons
pprune.org - Pilot's rumour network



Friends -
Kangaroo with a Sweet Tooth
Kronicles of Kris
The Adventures of Alle Malice
Joel's trek across Asia/Europe in a Hilux
Phil's Wine Site



Blogs I read -
Tray Table
Airboy
Lifehacker
I Can Has Cheezburger
The Flying Pinto
Girl on Raw
Things Bogans Like
Bobby at Up, Up and a Gay
Straight Guy in the Queer Skies



Credits -
Skin by Falter
BlogSkins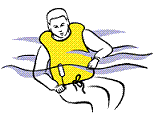 Latest Updates
Thursday, March 08, 2007
Hey guys, sorry for the lack of updates recently. The wireless internet Ash and I have been leaching off for the past year decided to cut out for a week. Damn neighbours not paying their internet, almost made me consider getting my own connection set up. Almost...
So what's been happening?
Did a Dusseldorf last Thursday. I didn't go out. The flight itself was very interesting though, as there was this guy who became REALLY drunk. He had red wine stains around the inside of his lips. I tried to secure the cabin for landing and he refused to put his tray table up and to fasten his seatbelt, kept asking where I lived and for my phone number. I was so angry.

Then after being fed up I took away his wine and put the table up for him I sat down, and about 15 minutes before landing the woman next to him leaps up as if she's been electrocuted. "He wants to f**k me! He wants to f**k me!" Just what we need - passengers groping other passenger's tits.


Sat the woman down somewhere else, told the SFS, and he did nothing! Didn't tell the purser until after we landed and he was off the aircraft. I was even more angry. I would have called the cops on his arse.


Also did a Frankfurt on Monday. Very easy, especially working in Business Class, but was disappointed to find out that we moved hotels and we weren't near this brewery in Mainz anymore. No pork knuckle :-(

Then I saw the new lollypop-shaped hotel :-) 5 star euro-luxury! Best pillows I'd ever slept on. Missoni linen. The bathroom had wallpaper full of roses. There was a window in the bathroom so you could watch the LCD TV whilst having a shower. Whoever designed this place was a genius.




Went out with Greg (funnily enough I had my last Frankfurt flight with him) to the city and went sock shopping. Must be a guy thing.
So, no Perth flights this month, but will look forward to seeing some of you soon.
Labels: Galley Gossip, Layovers, Work
0 comments