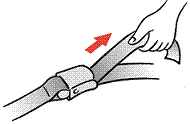 Archives
February 2006
March 2006
April 2006
May 2006
June 2006
July 2006
August 2006
September 2006
October 2006
November 2006
December 2006
January 2007
February 2007
March 2007
April 2007
May 2007
June 2007
July 2007
August 2007
September 2007
October 2007
November 2007
December 2007
January 2008
March 2008
April 2008
May 2008
June 2008
July 2008
August 2008
September 2008
October 2008
November 2008
December 2008
January 2009
February 2009
March 2009
April 2009
May 2009
June 2009
July 2009
August 2009
September 2009
October 2009
November 2009
December 2009
January 2010
March 2010
April 2010
May 2010
June 2010
July 2010
August 2010
September 2010
October 2010
November 2010
December 2010
January 2011
February 2011
March 2011
April 2011
May 2011
June 2011
July 2011
August 2011
September 2011
October 2011
November 2011
December 2011
January 2012
March 2012
June 2012
July 2012
August 2012
September 2012
October 2012
December 2012
February 2013
March 2013
May 2013
July 2013
January 2014
February 2014

Name: Melissa
About Me
Countries Visited (not including Turnarounds): Australia, Austria, Azerbaijan, Belgium, Bosnia & Herzegovina, Brazil, Canada, China, Czech Republic, Denmark, Estonia, Finland, France, Germany, Ghana, Great Britain, Greece, Iceland, India, Italy, Japan, Kenya, Latvia, Libya, Lithuania, Malaysia, Malta, Mauritius, Moldova, Monaco, Morocco, Netherlands, New Zealand, Nigeria, Norway, North Korea, Philippines, Romania, Russia, Singapore, Senegal, Serbia, Seychelles, South Africa, South Korea, Spain, Sri Lanka, Sweden, Switzerland, Tanzania, Thailand, Tunisia, Turkey, Uganda, United Arab Emirates, United States, Vatican City
My Perfect Day in -
London | Perth | Sydney | Melbourne



Site Feed -
http://tampaxtowers.blogspot.com/atom.xml



My Email -
tampaxtowers[at]gmail[dot]com



My Facebook -
Tampax Towers



My Twitter -
@melissaecholima



Links -
Airline Crew.net
Airline Uniforms
Airline Meals
Seatguru - Most Comfy Seats On Any Airline
Trip Advisor
Airtoons
pprune.org - Pilot's rumour network



Friends -
Kangaroo with a Sweet Tooth
Kronicles of Kris
The Adventures of Alle Malice
Joel's trek across Asia/Europe in a Hilux
Phil's Wine Site



Blogs I read -
Tray Table
Airboy
Lifehacker
I Can Has Cheezburger
The Flying Pinto
Girl on Raw
Things Bogans Like
Bobby at Up, Up and a Gay
Straight Guy in the Queer Skies



Credits -
Skin by Falter
BlogSkins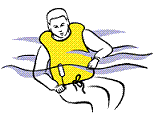 Latest Updates
Monday, February 26, 2007
I arrived back from Perth yesterday feeling extremely fatigued. Slept a cool 14 hours yesterday, woke up and felt really energised , so decided to live out one of my New Years Resolutions and went to the gym downstairs. 3 minutes on the treadmill and I had to stop as I had my first asthma attack in, say, 3-4 years? Maybe 5? Stupid I know.
So, photos. Not many, and not very 'touristy'. But really my whole annual leave was just me taking it easy and catching up with my friends as much as I could.
It got my neighbours talking. Seeing as though I still don't have my license, I was being picked up and dropped off everyday. By a different person everyday. On Monday Peter's friend Rhys saw me walking back home from Mulaloo and offered a lift. Tuesday Kris dropped me off. Wednesday it was Ivan. Thurday it was Darren. Friday it was Joel. Saturday it was Ivan and then Kris. My neighbours, Bob and Wilma, were asking my dad which one was my boyfriend, and then he'd ask me, and i'd have to explain to him that I'm still single and yeah it made for some interesting times.
It also made me wonder where on earth have all my female friends disappeared to.
Kris in his evil pose. We were at Pancho's in Vic Park, which has the best Mexican food I've ever tasted. Plus everything is candle-lit so if you have a special someone you want to take out this is a classy joint that won't break the bank.
Went to Freo with Darren and stopped off here which is always a favorite.
Fettucini Pollo from Marconi's. Best with a Lemon Lime and Bitters as well as some DDR action and shopping.
Stopped here for some gelato because crappy Il Gelato don't put 2 flavours in the one cup/cone.(Despite the fact that for the past 4 years I've been going there they did it all the time without question.) Amaro's Jaffa gelato tasted better anyways.
Picture of Mullaloo beach and my feet covered in sand. I'd never swam in so much seaweed before.
Next up on my super brilliant (cough) roster is Kuwait. Hot meal service in 1.25 hours? Should be fun fun fun.
Labels: Homesick, Random Thoughts
3 comments