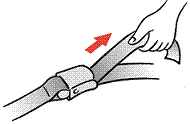 Archives
February 2006
March 2006
April 2006
May 2006
June 2006
July 2006
August 2006
September 2006
October 2006
November 2006
December 2006
January 2007
February 2007
March 2007
April 2007
May 2007
June 2007
July 2007
August 2007
September 2007
October 2007
November 2007
December 2007
January 2008
March 2008
April 2008
May 2008
June 2008
July 2008
August 2008
September 2008
October 2008
November 2008
December 2008
January 2009
February 2009
March 2009
April 2009
May 2009
June 2009
July 2009
August 2009
September 2009
October 2009
November 2009
December 2009
January 2010
March 2010
April 2010
May 2010
June 2010
July 2010
August 2010
September 2010
October 2010
November 2010
December 2010
January 2011
February 2011
March 2011
April 2011
May 2011
June 2011
July 2011
August 2011
September 2011
October 2011
November 2011
December 2011
January 2012
March 2012
June 2012
July 2012
August 2012
September 2012
October 2012
December 2012
February 2013
March 2013
May 2013
July 2013
January 2014
February 2014

Name: Melissa
About Me
Countries Visited (not including Turnarounds): Australia, Austria, Azerbaijan, Belgium, Bosnia & Herzegovina, Brazil, Canada, China, Czech Republic, Denmark, Estonia, Finland, France, Germany, Ghana, Great Britain, Greece, Iceland, India, Italy, Japan, Kenya, Latvia, Libya, Lithuania, Malaysia, Malta, Mauritius, Moldova, Monaco, Morocco, Netherlands, New Zealand, Nigeria, Norway, North Korea, Philippines, Romania, Russia, Singapore, Senegal, Serbia, Seychelles, South Africa, South Korea, Spain, Sri Lanka, Sweden, Switzerland, Tanzania, Thailand, Tunisia, Turkey, Uganda, United Arab Emirates, United States, Vatican City
My Perfect Day in -
London | Perth | Sydney | Melbourne



Site Feed -
http://tampaxtowers.blogspot.com/atom.xml



My Email -
tampaxtowers[at]gmail[dot]com



My Facebook -
Tampax Towers



My Twitter -
@melissaecholima



Links -
Airline Crew.net
Airline Uniforms
Airline Meals
Seatguru - Most Comfy Seats On Any Airline
Trip Advisor
Airtoons
pprune.org - Pilot's rumour network



Friends -
Kangaroo with a Sweet Tooth
Kronicles of Kris
The Adventures of Alle Malice
Joel's trek across Asia/Europe in a Hilux
Phil's Wine Site



Blogs I read -
Tray Table
Airboy
Lifehacker
I Can Has Cheezburger
The Flying Pinto
Girl on Raw
Things Bogans Like
Bobby at Up, Up and a Gay
Straight Guy in the Queer Skies



Credits -
Skin by Falter
BlogSkins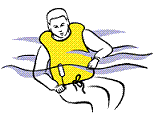 Latest Updates
Monday, January 29, 2007
So over the last couple of days that I''ve had off, I've had a go at trying to be a bit of a domestic goddess. I've been cooking, shopping at IKEA, and knitting, mopping the floor everyday,and trying to liven up the house with some pot plants. I mean, only just today I've been brewing up our family's famous Spring Vegie Soup, as well as a Thai Chicken and Cashew Nut stirfry.
I couldn't really get into the swing of things until yesterday, as I was called out for a crappy Cochin on minimum sleep. (Curse all those who called in sick for such flights on Australia Day! I hope you suffer!!!) So last night I went to IKEA because the pots and pans that work gave me in their Welcome Pack we well past their use by date.
Yes, well, I remembered why I hadn't been there in a while, as I tend to go crazy. 3 CD cases. A squeegee. A living Orchid. Rug. Throw. But it was so much cheaper than back home. But at least I had some cool utensils to cook my Thai dishes. And a wok to cook them in. :-)


Thai Chicken and Cashew Nut Stir fry makes 2 seves
2 Chicken Breasts, diced
1 egg
1 tsp cornstarch
3-5 dried chilis
1/2 chopped red onion
1 small red pepper
1 tbs garlic, mashed
1 cup cashews
2 tbs soy sauce
2 tsb sugar
1 tsp vinegar
4 tbs sesame oil
3 tbs hoisin sauce

1. Start your prep work - combine all your sauces into a small bowl and set aside. Cut capsicum in small squares (or strips, it doesn't really matter). Chop chillis finely, making sure to remove seeds.
2. If the cashews are salted, which most UAE ones tend to be, soak them in water for around 15 minutes, or until all the salt has gone. This also makes it taste better in the end. Drain
3. Dip chicken breasts in the eggwash, then in cornstarch. Heat some oil in wok and make sure it is very hot before adding chicken. (Otherwise it soaks up oil and coating becomes soft. Stirfry until crispy and golden brown. Drain on paper toweling
4. Fry cashews until they go pale and then turn brown. If they burn, cook some more up (I did this and it completely ruined the dish). Drain on paper towelling and set aside.
5. Heat around 2 tbs oil in wok, add garlic, chilli, onion and the red pepper. Fry for 3 min or until the onion goes clear and the garlic turns brown.
6. Add chicken and cashew nuts. Stir for 1 minute.
7. Add sauce mix. Stir fry on moderatly high heat for 7-10 minutes or until the vinegar smell dissapates. Enjoy!
I tried to do this for the first time around 3 months ago, and it turned out to be a disaster. This time the only thing I did wrong was put too much vinegar in, but it turned out fantastic! I was eating the chicken direct from the wok while waiting for the rice to boil! So tasty.
BTW, you have no idea how hard it is to take photographs whilst working a wok until you've tried!
Labels: Random Thoughts
0 comments