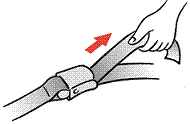 Archives
February 2006
March 2006
April 2006
May 2006
June 2006
July 2006
August 2006
September 2006
October 2006
November 2006
December 2006
January 2007
February 2007
March 2007
April 2007
May 2007
June 2007
July 2007
August 2007
September 2007
October 2007
November 2007
December 2007
January 2008
March 2008
April 2008
May 2008
June 2008
July 2008
August 2008
September 2008
October 2008
November 2008
December 2008
January 2009
February 2009
March 2009
April 2009
May 2009
June 2009
July 2009
August 2009
September 2009
October 2009
November 2009
December 2009
January 2010
March 2010
April 2010
May 2010
June 2010
July 2010
August 2010
September 2010
October 2010
November 2010
December 2010
January 2011
February 2011
March 2011
April 2011
May 2011
June 2011
July 2011
August 2011
September 2011
October 2011
November 2011
December 2011
January 2012
March 2012
June 2012
July 2012
August 2012
September 2012
October 2012
December 2012
February 2013
March 2013
May 2013
July 2013
January 2014
February 2014

Name: Melissa
About Me
Countries Visited (not including Turnarounds): Australia, Austria, Azerbaijan, Belgium, Bosnia & Herzegovina, Brazil, Canada, China, Czech Republic, Denmark, Estonia, Finland, France, Germany, Ghana, Great Britain, Greece, Iceland, India, Italy, Japan, Kenya, Latvia, Libya, Lithuania, Malaysia, Malta, Mauritius, Moldova, Monaco, Morocco, Netherlands, New Zealand, Nigeria, Norway, North Korea, Philippines, Romania, Russia, Singapore, Senegal, Serbia, Seychelles, South Africa, South Korea, Spain, Sri Lanka, Sweden, Switzerland, Tanzania, Thailand, Tunisia, Turkey, Uganda, United Arab Emirates, United States, Vatican City
My Perfect Day in -
London | Perth | Sydney | Melbourne



Site Feed -
http://tampaxtowers.blogspot.com/atom.xml



My Email -
tampaxtowers[at]gmail[dot]com



My Facebook -
Tampax Towers



My Twitter -
@melissaecholima



Links -
Airline Crew.net
Airline Uniforms
Airline Meals
Seatguru - Most Comfy Seats On Any Airline
Trip Advisor
Airtoons
pprune.org - Pilot's rumour network



Friends -
Kangaroo with a Sweet Tooth
Kronicles of Kris
The Adventures of Alle Malice
Joel's trek across Asia/Europe in a Hilux
Phil's Wine Site



Blogs I read -
Tray Table
Airboy
Lifehacker
I Can Has Cheezburger
The Flying Pinto
Girl on Raw
Things Bogans Like
Bobby at Up, Up and a Gay
Straight Guy in the Queer Skies



Credits -
Skin by Falter
BlogSkins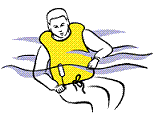 Latest Updates
Thursday, September 14, 2006
Okay guys, just did a flight, full of dramas as they seem to be these days. It's bullet point time methinks...
Expected loads to London Heathrow - 163. From LHR to Dubai it was overbooked
Semi-accidentally left all my make up in Dubai. Partly due to not knowing what I was allowed to carry on board - liquids and whatnot. As a result of only having a pressed powder and crappy lipstick ended up looking like a corpse at a funeral from LHR-DXB. Got reported as a result
Arrived at hotel lobby at LHR ready to operate. Capt. is freaking out. Tells crew not to check out. Too late for me...
We get told he has to operate another flight immediately, so we're left without a Captain to fly the plane. Crap.
We get told to go back to our rooms to await further instructions. Check in again.
3 hours later, get a phone call from reception telling us that we're operating and to get our tiny arses into the lobby immediately. Smart enough not to wipe off corpse makeup, I congratulate myself.
Wait in lobby another hour, and find out flight is CANCELLED! Go to bed, await wake up call, have to operate in morning, don't know departure time nor wake up call time.
We didn't get any extra money for food :-(
Wake up call - 12 hours after very first one, only got 3 hours sleep
We get brand new Capt. who is operating on only 12 hours rest - Crap Crap Crap!
Economy load - 65 passengers out of a possible 290. Cabin Crew finally jump for joy.
EVERY passenger demand upgrades.
Reason the Captain got stood down and ours had to replace him... well, you'll have to chat to me on MSN to know that one...
0 comments