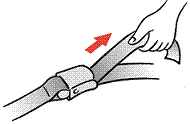 Archives
February 2006
March 2006
April 2006
May 2006
June 2006
July 2006
August 2006
September 2006
October 2006
November 2006
December 2006
January 2007
February 2007
March 2007
April 2007
May 2007
June 2007
July 2007
August 2007
September 2007
October 2007
November 2007
December 2007
January 2008
March 2008
April 2008
May 2008
June 2008
July 2008
August 2008
September 2008
October 2008
November 2008
December 2008
January 2009
February 2009
March 2009
April 2009
May 2009
June 2009
July 2009
August 2009
September 2009
October 2009
November 2009
December 2009
January 2010
March 2010
April 2010
May 2010
June 2010
July 2010
August 2010
September 2010
October 2010
November 2010
December 2010
January 2011
February 2011
March 2011
April 2011
May 2011
June 2011
July 2011
August 2011
September 2011
October 2011
November 2011
December 2011
January 2012
March 2012
June 2012
July 2012
August 2012
September 2012
October 2012
December 2012
February 2013
March 2013
May 2013
July 2013
January 2014
February 2014

Name: Melissa
About Me
Countries Visited (not including Turnarounds): Australia, Austria, Azerbaijan, Belgium, Bosnia & Herzegovina, Brazil, Canada, China, Czech Republic, Denmark, Estonia, Finland, France, Germany, Ghana, Great Britain, Greece, Iceland, India, Italy, Japan, Kenya, Latvia, Libya, Lithuania, Malaysia, Malta, Mauritius, Moldova, Monaco, Morocco, Netherlands, New Zealand, Nigeria, Norway, North Korea, Philippines, Romania, Russia, Singapore, Senegal, Serbia, Seychelles, South Africa, South Korea, Spain, Sri Lanka, Sweden, Switzerland, Tanzania, Thailand, Tunisia, Turkey, Uganda, United Arab Emirates, United States, Vatican City
My Perfect Day in -
London | Perth | Sydney | Melbourne



Site Feed -
http://tampaxtowers.blogspot.com/atom.xml



My Email -
tampaxtowers[at]gmail[dot]com



My Facebook -
Tampax Towers



My Twitter -
@melissaecholima



Links -
Airline Crew.net
Airline Uniforms
Airline Meals
Seatguru - Most Comfy Seats On Any Airline
Trip Advisor
Airtoons
pprune.org - Pilot's rumour network



Friends -
Kangaroo with a Sweet Tooth
Kronicles of Kris
The Adventures of Alle Malice
Joel's trek across Asia/Europe in a Hilux
Phil's Wine Site



Blogs I read -
Tray Table
Airboy
Lifehacker
I Can Has Cheezburger
The Flying Pinto
Girl on Raw
Things Bogans Like
Bobby at Up, Up and a Gay
Straight Guy in the Queer Skies



Credits -
Skin by Falter
BlogSkins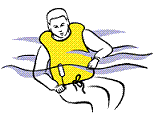 Latest Updates
Tuesday, May 02, 2006
Well, I'm writing this a little early in the morning, mainly because Bridgette had an Alexandria turnaround and woke me up getting ready for it. It didn't really piss me off, because she had a flight, but I still wished I'd have put up a "Do Not Disturb" sign, otherwise I wouldn't have gone to the trouble of stealing it from the Duxton. I stole one from Osaka, purely because it look so nice, but it didn't have the DND side, just the side that said "Please Make My Room".
I also had a little scout on rosters of people I know. At our airline, the employee website is pretty hard to log into, there's 2 different login pages, one of which you use a handheld device with numbers you punch in that changes every minute. But one you're in there, you can look up people's numbers, mobiles, rosters, pretty much everything except their address.
A few things I found out
Lana, one of the Aussie girls, didn't come back from her leave, she's leaving the company for good. (wipes mock tear from face)
Prolly my best friend in Dubai, Grace, is gonna be in Singapore when I am! Might have to have breakfast and go shopping together or something. She's also pretty bummed and was crying when she left Ireland, as she missed her boyfriend and family heaps, and didn't want to go. I'm thinking of treating her to the original Singapore Sling at the Raffles hotel when we're there to cheer her up.
This really horrible girl, who shall remain anonymous, went on a layover to Manchester, and went AWOL, and didn't arrive back with the crew. From what it looked like, the crew were already short of staff (Boeing 777-300 needs minimum 11 cabin cew). She has since been removed from the roster for half the month. On the downside, she's still being paid salary.
On other news, Bridgette told me yesterday that she's moving out. She's moving to White Building, which is a five minute walk away, so yeah, I'm gonna have a fresh-faced abinito moving, and I'll be there to help with her studying and partying. Bridgette said she'd be gone by the end of next week, but since I have long flights and leave coming up in a couple of days, it'll probably be by the time I get back from my Sydney flight, ie, start of June. Just in time for my birthday really. What a nice present!
0 comments