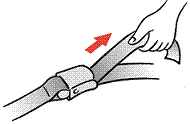 Archives
February 2006
March 2006
April 2006
May 2006
June 2006
July 2006
August 2006
September 2006
October 2006
November 2006
December 2006
January 2007
February 2007
March 2007
April 2007
May 2007
June 2007
July 2007
August 2007
September 2007
October 2007
November 2007
December 2007
January 2008
March 2008
April 2008
May 2008
June 2008
July 2008
August 2008
September 2008
October 2008
November 2008
December 2008
January 2009
February 2009
March 2009
April 2009
May 2009
June 2009
July 2009
August 2009
September 2009
October 2009
November 2009
December 2009
January 2010
March 2010
April 2010
May 2010
June 2010
July 2010
August 2010
September 2010
October 2010
November 2010
December 2010
January 2011
February 2011
March 2011
April 2011
May 2011
June 2011
July 2011
August 2011
September 2011
October 2011
November 2011
December 2011
January 2012
March 2012
June 2012
July 2012
August 2012
September 2012
October 2012
December 2012
February 2013
March 2013
May 2013
July 2013
January 2014
February 2014

Name: Melissa
About Me
Countries Visited (not including Turnarounds): Australia, Austria, Azerbaijan, Belgium, Bosnia & Herzegovina, Brazil, Canada, China, Czech Republic, Denmark, Estonia, Finland, France, Germany, Ghana, Great Britain, Greece, Iceland, India, Italy, Japan, Kenya, Latvia, Libya, Lithuania, Malaysia, Malta, Mauritius, Moldova, Monaco, Morocco, Netherlands, New Zealand, Nigeria, Norway, North Korea, Philippines, Romania, Russia, Singapore, Senegal, Serbia, Seychelles, South Africa, South Korea, Spain, Sri Lanka, Sweden, Switzerland, Tanzania, Thailand, Tunisia, Turkey, Uganda, United Arab Emirates, United States, Vatican City
My Perfect Day in -
London | Perth | Sydney | Melbourne



Site Feed -
http://tampaxtowers.blogspot.com/atom.xml



My Email -
tampaxtowers[at]gmail[dot]com



My Facebook -
Tampax Towers



My Twitter -
@melissaecholima



Links -
Airline Crew.net
Airline Uniforms
Airline Meals
Seatguru - Most Comfy Seats On Any Airline
Trip Advisor
Airtoons
pprune.org - Pilot's rumour network



Friends -
Kangaroo with a Sweet Tooth
Kronicles of Kris
The Adventures of Alle Malice
Joel's trek across Asia/Europe in a Hilux
Phil's Wine Site



Blogs I read -
Tray Table
Airboy
Lifehacker
I Can Has Cheezburger
The Flying Pinto
Girl on Raw
Things Bogans Like
Bobby at Up, Up and a Gay
Straight Guy in the Queer Skies



Credits -
Skin by Falter
BlogSkins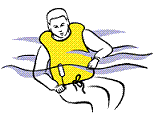 Latest Updates
Saturday, February 11, 2006
Currently at French Connection Internet Cafe, finished all my training, graduated and everything...yay!

Since I've been a bit of a technophobe since I got here (Darren would be a little unimpressed) I thought I'd give a little update about my training. Training takes about 5 weeks and consists of SEP (Safety and Emergency Procedures), First Aid and Service, and it's usually in SEP where the class loses the most trainees. Usually it's because they don't do well inside the simulator, or they're too afraid to go into the water for ditching so they skip class. Or they get really homesick, or can't cop constructive critisism and ask to go home. So I was really glad, that during SEP especially, I didn't get pulled back, and that I was mentally strong enough to stick it out for the full 5 weeks, getting marks no lower than 93%.

Before this job, I used to work at the Perth Convention Centre as a Banquet Waitress. It was okay, not the best job but better than working as a council garbo. It also had one of the best hourly rates, second to the Burswood casino. The job was extremely active, and I got to a point where I could go 9 hours without sitting down, without the legs feeling like jelly. So when I did SEP, it was like high school again, except I didn't move around as much. We just sat there being lectured for 6 hours. And because I wasn't moving around all the time, I had the tendency to doze off every now and again. It happened also during First Aid, but not so much Service.

SEP was, by far, the most enjoyable subject, if only for the sessions in the simulator. The sim cost the company several million dirhams, and was used regularly by Etihad and Gulf Air, and had been known to have been hired out by BA. The ex-flyers in our group, from Gulf Air, Philipine Airlines, Jarways, Air Malta and Slovak Air, were pretty pysched. I just wanted to pass.

The first thing we were trained on was turbulence, since that was what we'd most likely encounter. I fucked it up though, by making a full cabin announcement that was not only uneccessary but also would have caused widespread panic in real life. I probably would have spilled a whole pot of coffee onto a passenger causing a PR problem. But hey, it was my first day.

The next day we were trained on decompression, which, if my experiences in the sim are anything to go by, is extremely scary. Considering I'd be most likely standing when a rapid decompression occurs, I'd be dead, however, whenever I'm travelling as a passenger I'd be strapping myself very tightly in the seat. Think of what happened in Lost, the first scene they play in every episode during season one. That my friends is a rapid decompression. Fortunately, our airline has a perfect safety record with not even a recor of a crack in the window, but I don't feel anymore comfortable on the aircraft knowing that. Training for that was much better though, and I was one of the few people that actually knew how to work the oxygen bottles properly. Go Miss Chemistry :-)

The best part though, was the sliding and the ditching. The water was around 10 degrees but it was a lot of fun. I kinda wished I hadn't worn jeans though, as these prevented me from getting inside the slide raft. Had to get the trainer to haul me in I was that stuck. And for the record, Kris, because I know you'll tease me about it, I didn't get stuck because I was too chubby, I was waterlogged, and I was wearing jeans. So there.

That was pretty much the practical side of SEP. The theory side is very boring, but you have to know it, like the location of the emergency equipment etc. I got caught out on it during my first supy flight and even though my SFS was lenient and nice, she was still unimpressed. I'll have to leave it there for now though and write about First Aid and Servcie another time.
0 comments